Υeri residents were warned to stay indoors on Tuesday after a fire broke out at a scrap metal factory in the area.
Fire service spokesman Andreas Kettis said it would take many hours to put out the blaze, that started at around 1.20pm in a scrap metal factory in the industrial area of Yeri, due to the materials there.
Kettis said at around 4pm that the fire's perimeter had been secured with the use of massive quantities of water and foam.
"In addition, materials are being separated that were not burned from those burning," Kettis said.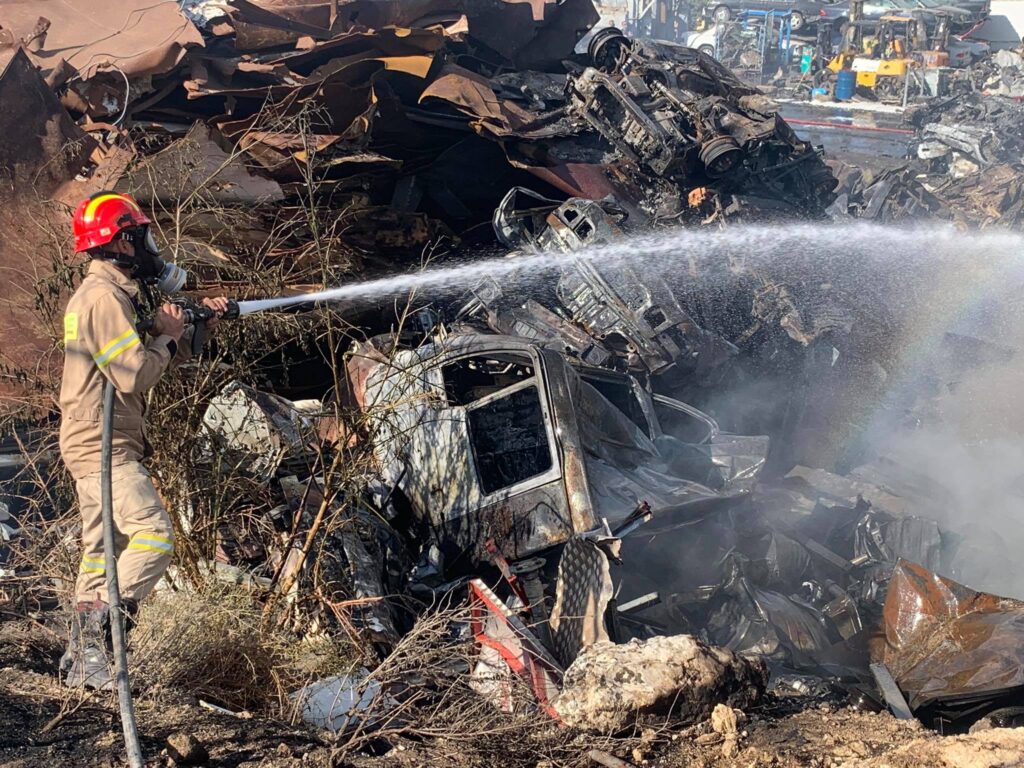 Ten fire engines were tackling the blaze, while the fire service said it had called for reinforcements from Larnaca and the joint rescue coordination centre to help extinguish the blaze.
Apart from water, firefighting foam was also used, Kettis said.
In addition, off-duty firefighters were called to help tackle the fire.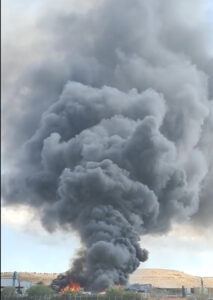 According to the spokesman, the employees at the factory are safe and no injuries were reported so far.
In separate statements about an hour later, civil defence instructed people living near the fire to close their doors and windows and avoid unnecessary movement.
"Members of the Civil Defence are at the scene of the incident and are assisting the efforts of the police to remove residents from the area," Civil Defence spokeswoman Olivia Michailidou told the Cyprus News Agency.
"We are in constant communication with all the competent services for the management of the situation," she added.
The relevant government services, including the department of labour inspection, the environment department and civil defence have also been informed, Kettis said.
Local authorities were also informed.
(Τμήμα Επιθεώρηση Εργασίας, Υπηρεσία Περιβάλλοντος και Πολιτική Άμυνα)ενημερώνονται σχετικά.

— Andreas Kettis (@akettis) October 19, 2021