With mud, slime and challenging obstacles, The Legion Run attracts teams of people who want to push themselves to the limits. This year it is back. Alix Norman finds out more
It's back! And it's going to be filthy…
Legion Run has always been the pinnacle of mud-based, down-and-dirty events. A massive obstacle run for adults, it attracts people from all walks of life: hyper just-out-of-their-teens, gung ho gym goers, eager execs, yummy mummies, dishy dads, and even the odd over-active octogenarian. All signing up get their run on a course that promises 'the ultimate adventure'!
"Legion Run is an experience!" says Angelos Agathangelou of Consultics, one of the local event organisers. "A challenge that, for seven years, has seen participants around the world testing their physical and mental abilities to the max. And, this November 27, we're proud to have it back in the country where it all began…"
Seven years ago, the very first Legion Run took place in a parched valley just off the Nicosia-Larnaca highway. On a hot spring day, thousands of enthusiasts rolled up to test their skills against a host of outsize obstacles – and help each other overcome their limitations.
"Although individuals are very welcome," says Angelos, "Legion Run is primarily a team event. That's why we always say it's not a race, not a competition, but a challenge. A 1.5 kilometre challenge that requires teamwork, even if you're running it alone…."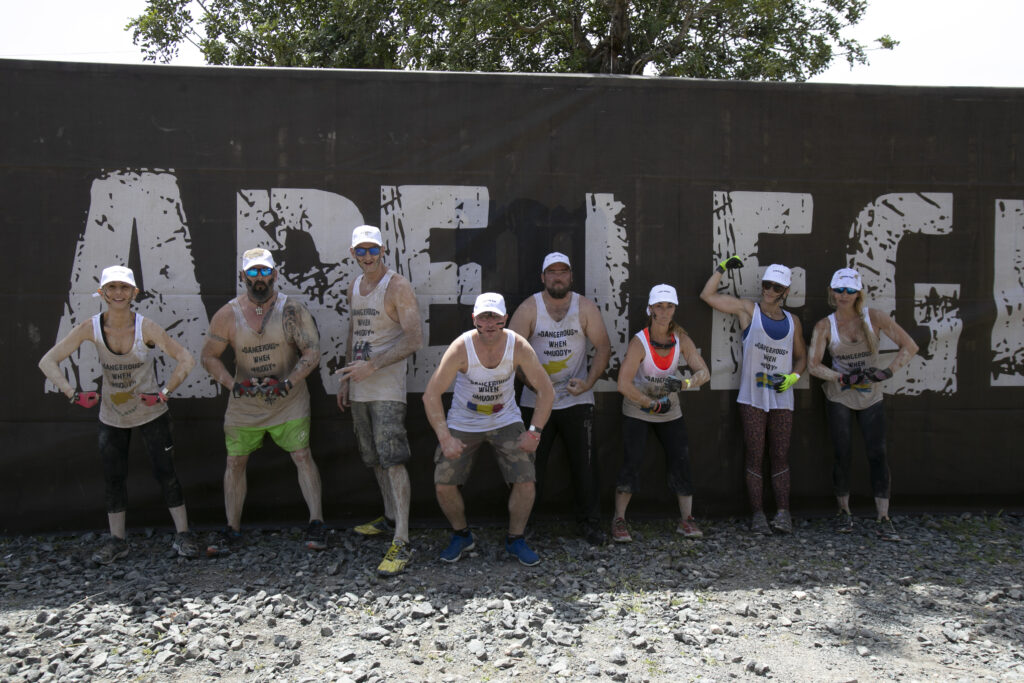 Have a look at the website, and the reasoning becomes clear. Many of the obstacles – which are purpose-built, and travel from country to country accompanied by an expert construction team – are simply too huge or demanding to tackle alone…
There's the Aqueduct ("crawl through yucky, muddy water and then go under a wall"). The Barbarian ("wriggle under a net which is wet, dirty, and slimy and gets tighter as you go through"). The Censura ("jump grab, swing or spin yourself over a series of timbers"). The Colosseum ("who doesn't want to climb over, jump on and try to crush row after row of cars?"). And the much-hyped Colossus, usually the grand finale: "A massive half-pipe run; 7.5 by 12 metres of pure intimidation! No worries though," add organisers. "There will always be an outstretched hand at the ready when you need it…
"It's not actually as hard as you think, though," Angelos acknowledges. "A lot of people are afraid to participate in the event because they believe they won't make it. But there's always the option to skip an obstacle if you think you really can't manage – nobody's judging you. And if you do decide to give it a go, there will be loads of people willing to help.
"The majority of people come as part of a team. We see corporate groups who represent their company, and enjoy the opportunity for team building and the creation of team spirit. There are plenty of squads from various gyms and sporting clubs, people who love exercise and relish the chance to test their physical and mental limits. And lots of social groupings: friends and family who want to try something different and challenge themselves."
With no upper limit to team members – "we've seen groups of over 100 before now, as well as teams of just two" – and even individuals joining forces on the day, Legion Run is very much a do-unto-others event. "It's a matter of cooperation to get to the end," says Angelos. "Without the support and help of the other runners, it would be impossible to complete. And that's the whole ethos we're promoting. That collaboration is the key – not just to the Run, but also in life."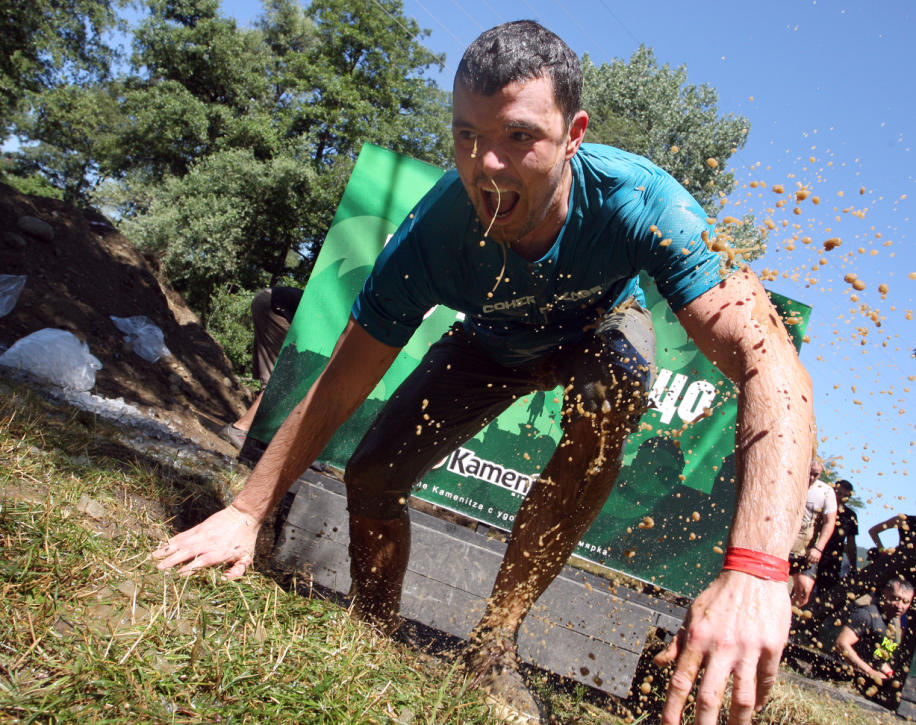 Teams are already, he adds, signing up in their droves for this unique experience. And though we're unlikely to see foreign participants in 2021 ("in previous years, we often had teams from neighbouring countries such as Lebanon and Israel fly in specially for the event"), there will be more than enough local runners to make it a day to remember.
"In order to comply with all Covid safety protocols, we're setting people off in waves of 100," Angelos explain. "So the first wave will start at 10am, and we'll see a new wave every 20 minutes through until 2pm." At the same time, everyone on site – even spectators, who usually number in the hundreds – will need a Safe Pass, and testing tables will dot the area, along with sanitiser stations and health and safety reminders. All staff will be wearing masks, and those in charge of food and beverages will be taking extra precautions to ensure the safety of participants.
"This is an outdoor event," says Angelos, "taking place across a huge area at the Petrides Farm Park near Marki village. So it's much safer than an indoor gathering. Plus it's a great chance to shake off the inertia of the last 18 months. Even though we had everything in place for the 2020 Run," he adds, "it had to be postponed last-minute due to the pandemic. So we're extra enthusiastic about this year. We've pushed the annual date back from spring to autumn to ensure all protocols and policies are followed to the letter. Safety is our first priority; we'll even have medical teams on site during the Run."
With a festival area complete with food and drink stalls, a stage, a kids' area, and non-stop entertainment – "a great opportunity to get in the mood beforehand, and then celebrate your incredible achievement afterwards!" Angelos enthuses – the 2021 Run looks set to make up for last year's absence. And after months of lock-ins and measures, who wouldn't want to get down (and really dirty) with their legion?
For bookings and information, visit http://legionrun.com/
Tickets are available online and at the door, and will increase in price as the event nears