The Embassy of Japan in Cyprus has recently launched a YouTube cooking show, in which expert Chef Kobayashi Daisuke teaches us to make simple, authentic Japanese dishes
Japanese cuisine – that's sushi right? Well yes. But there is Much, Much More to the fare from the Land of the Rising Sun: sukiyaki, shabu shabu, anago, tori no karaage… In fact, the list is so extensive that Chef Kobayashi Daisuke has had a tough time choosing just five dishes to include in his amazing new show!
Launched at the start of October, the YouTube series aims to promote authentic Japanese cuisine to the people of Cyprus. And while cooking is cooking the world over – "it's basically boiling, frying, grilling, steaming, and sautéing," explains Chef Kobayashi – it's the subtle methods and unique spices used in each country and culture that make the difference…
"Food is food the world over, and we eat because we are hungry," says the Chef, who began his craft at the age of eight. "And that was the very reason I cooked my first meal! We lived in the Fukushima Prefecture, and my parents were farmers. So, depending on the season, my siblings and I would be alone in the house. I arrived home from school one day being very hungry. So I put together my very first dish: fried rice with vegetables."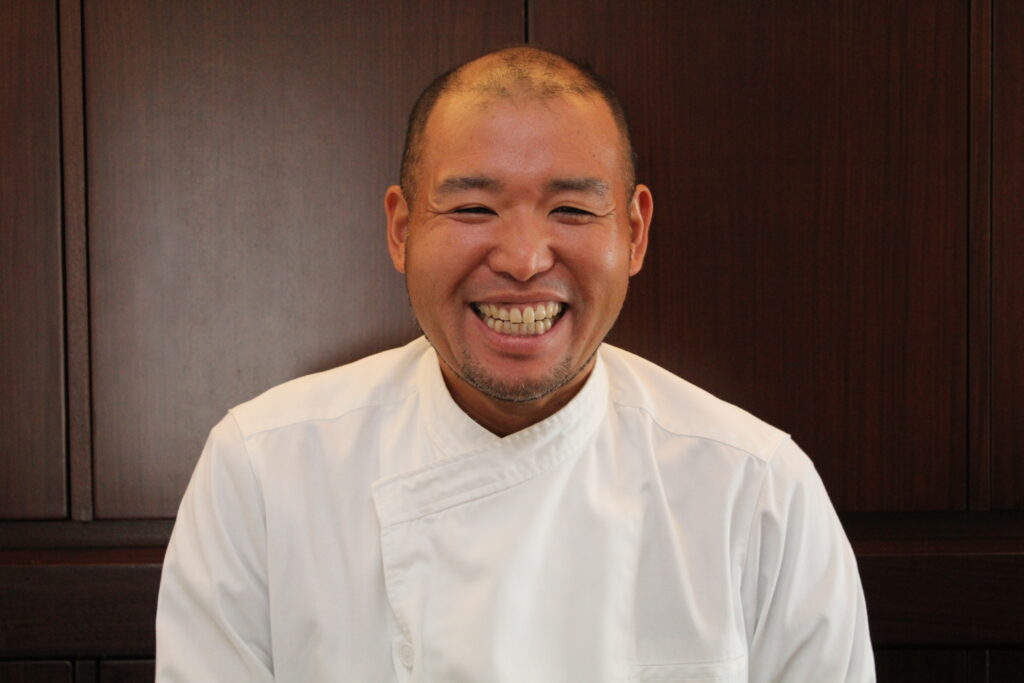 A simple dish copied from a TV show, this was just the beginning. "As my parents were busy working in the fields, I would often cook for my siblings and grandmother at home. Every time I prepared something, they would commend me, saying how much they liked it. That never failed to make me happy. So, by the time I was in middle school I had decided to become a chef – to make people happy with delicious food!"
Now 44, Chef Kobayashi graduated from the prestigious Miyagi Chef Training School at the age of 20. In the course of his distinguished career, he's worked in many a top-flight establishment, including a farm-to-table restaurant in his home province. "We used exclusively local produce; the challenge being that you never knew what dish you would be serving on any given day. We'd have fresh ingredients each morning, and from these, we had to create our menu!"
On the strength of his expertise in both Japanese and French cuisine, the talented Chef came to work for the Embassy of Japan in Cyprus in July 2020. And the idea for an authentic Japanese cooking show was soon born.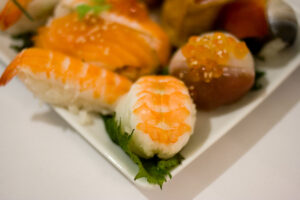 "It many ways, the show was a result of the Covid restrictions of the time," explains Kyriacos Anastasiou of the Embassy's Culture and PR Department. "For almost a year we hadn't had the opportunity to organise any events. But with such a talented chef on our staff, we realised we could promote Japanese culture while adhering to the measures through an accessible YouTube series. And, with remote working still going on, we knew people watching the recipes might have more time to try them at home."
To date, the majority of the five episodes have been released, starting with Chef Kobayashi's favourite dish: karaage, or Japanese fried chicken. "It's not a traditional food, but rather a foreign dish appropriated to the tastes of the Japanese people," he explains. "The difference is found in the distinct flavour that comes with the soy sauce and ginger, as well as the extra crispiness that results from double-frying. It's a very easy dish to make," he adds, "and popular across Japan: you can find it everywhere from street stalls to high-end restaurants!"
Subsequent dishes include tonkatsu: tender pork cutlets breaded with panko (flaky bread crumbs) and fried to perfection; often served with salad, the dish frequently appears in Japanese lunchboxes. We also learn how to make ohagi, or traditional rice cakes covered in paste, bean flour, or ground nuts and seeds. And rice appears again in the authentic onigiri, or rice balls: seaweed-wrapped treats stuffed with everything from fish to vegetables, pickles or meat, which are a favourite with people on the go.
For traditionalists, there's temari sushi: "A dish that springs immediately to mind when somebody mentions Japanese cuisine!" says the Chef. Easier to make than nigiri or maki rolls, this fare requires no special equipment and yet looks "amazing with its vibrant colours and cute shape!"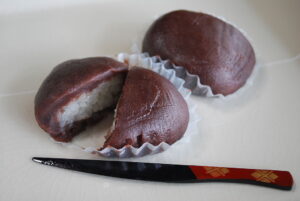 "Japanese food has soared in overseas popularity over the last decade," Kyriacos acknowledges. "And Cyprus is no exception. But much of the local Japanese cuisine is limited to sushi and noodle-based dishes, and further appropriated so that it becomes more appealing to the locals: sushi toppings might be cooked when they would traditionally be raw; or maki rolls might be covered in colourful condiments that would not be found anywhere in authentic Japanese gastronomy."
Considering that Japanese cuisine – which has a huge range of dishes – is listed as a Unesco Intangible Cultural Heritage, the YouTube effort is a timely venture. "It's a way for everyone to taste a variety of truly authentic dishes," explains Chef Kobayashi.
While the Chef does relish the simplicity of Cypriot fare – "my favourite dish is souvla, which I first tasted while hiking the Avakas Gorge: as the bone is kept on while the meat is cooked, you get such a juicy, tender flavour". And simple additions, such as salt, pepper, and lemon, ensure the local cuisine is never overpowered by condiments – he also admits to missing the seasonality of Japanese cuisine. "Japan has four distinct seasons. And each blesses us with the different foods, flavours, and aromas that result in a large variation of dishes."
In the embassy's cooking show, Chef Kobayashi covers this diversity, including a wide-range of dishes that are, nevertheless, manageable for the complete beginner. "We didn't want to discourage viewers by showing recipes that were too hard or time-consuming to try at home," he smiles. "Yes, Japanese cuisine includes dishes that can take years to learn. But we've focused on ingredients easily sourced in Cyprus, made into simple, authentic Japanese recipes. We hope you like them!"
To follow the cooking show, visit the YouTube channel 'Japanese Embassy in Cyprus'