Small shopkeepers' union Povek said that discounts on offer for Black Friday in Cyprus are much lower than other countries, as reduced traffic was recorded at shops in the morning of the annual retail event.
The institution of Black Friday has been adopted by local shop owners in recent years with up to 50 per cent discounts on various products, especially electronic items.
However, while in previous years crowds of people gathered outside stores waiting for them to open, signaling the beginning of one of the busiest shopping days of the year and the start of Christmas shopping, this year traffic was disappointing.
Supply shortages for the most up-to-date istems, inflation and Covid-19 measures all seem to have played a role.
Photos of shops across the island showed reduced traffic with smaller numbers of shoppers than usual interested in taking advantage of the low prices.
Consumers appear more hesitant to make purchases this year, according to the president of Povek Stephanos Koursaris.
Koursaris said he hoped that traffic will peak over the Christmas period when discounts continue and people would receive their 13th salary.
He explained that due to the small size of the local economy, prices drop by 20 to 50 per cent, in contrast with other countries where prices are slashed by more than half.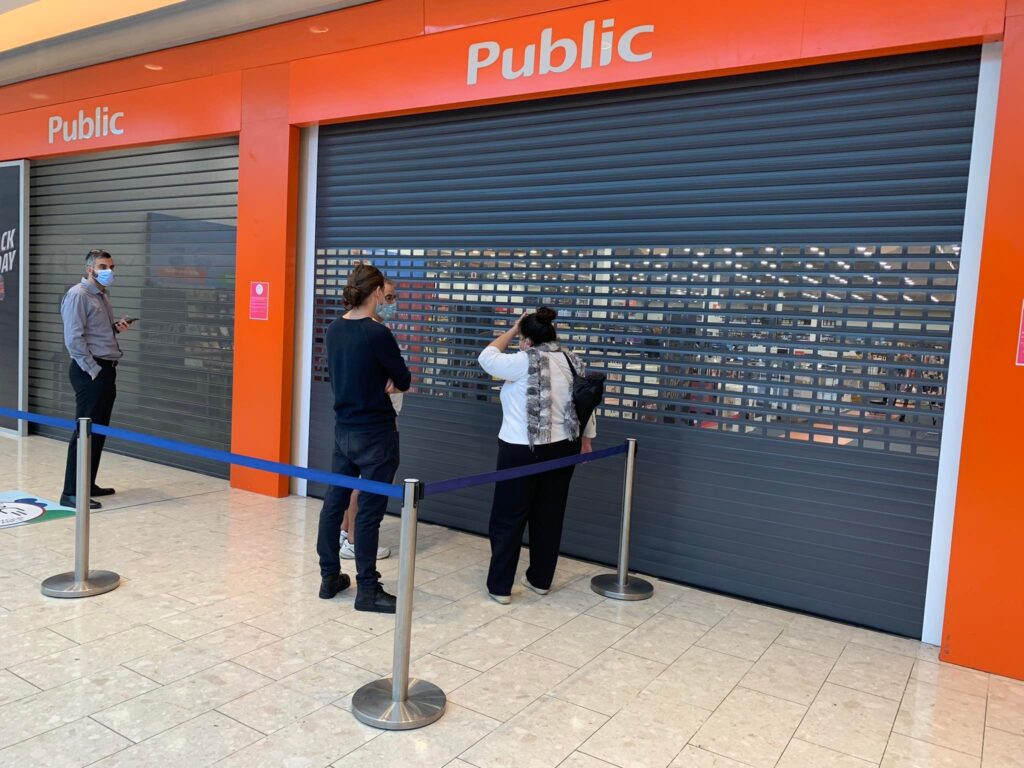 Few people were waiting for the shops to open
Explaining consumer behaviour, the shopkeeper referred to the price inflation and the new state Covid-19 restrictions which have raised a lot of questions with shoppers saying that these play an important role.
Instead, shoppers prefer to carry out online purchases.
"I already knew what I wanted to buy so I did it in five minutes while at work," 38-year-old Panos said.
In his statements later in the day, the deputy director of the Consumer Protection Service Antonis Ioannou cited the main issues as supply shortages and return policies since large shops do not have to accept returns but are obliged to inform their customers beforehand.
Misleading sale prices were a major problem in previous years, he said, explaining that if the price is misleading, then it is a violation of the law and unfair commercial practice.