The transport ministry on Tuesday launched a €71.4m tender to supply and install new, modern bus shelters as part of efforts to promote sustainable mobility and green growth.
Greater use of public transport is seen as critical to easing traffic congestion and reducing emissions.
In an announcement, the ministry said the contract will be implemented over a five-year period, at an estimated cost of €35m. Another €10m, can be used for additional work and repairs of pavements where necessary for safety and functionality purposes. The tender also covers €5m for 15-year maintenance. The ministry said there is also provision for €10m for orders by other bodies such as municipalities, communities, school boards, bus companies with concession contracts that will be covered by their own funds.
The contract covers the installation of 350 pylons with integrated technology, 2000 plain pylons, 1350 small bus shelters, 650 large bus shelters in the cities, 100 large shelters suitable for the mountain areas, repair and re-installation of more than 600 existing shelters, photovoltaic systems and connections with the electricity supply and 200 bicycle stands to encourage bicycle use.
The unform design carried out takes into consideration the conditions in Cyprus and achieves uniformity, allows adaptations to the available space, accessibility for the disabled, protection from the weather, lighting, use of renewable sources of energy and information about bus itineraries, it said.
The contract will be carried out in two phases. The first, which covers the selection of entities that satisfy requirements to participate, is expected to be completed by March 2022.
Phase two will see comprehensive technical and economic bids submitted, together with a sample of the shelter to demonstrate the technical capabilities of the bidders. Tenders are expected to be submitted around July this year and the contracts awarded and signed in October.
Installation of the first modern bus shelters is expected to start about three months after that, at the beginning of 2023, to give time for the final specifications and mass production.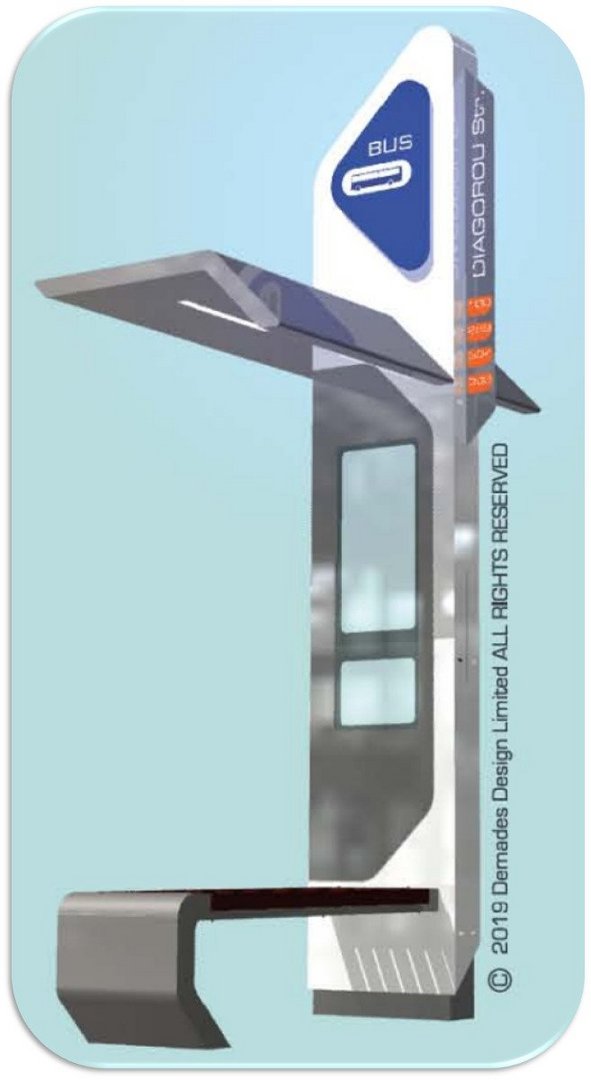 The project is 65 per cent funded by the European Regional Development Fund, with national resources covering the remainder. It is part of moves to upgrade infrastructure of public transport with the aim of offering users a better service.
"The project is included in the objectives of the strategic plans of the Republic of Cyprus, including the Ministry of Transport, Communications and Works, the deputy Ministry of Tourism, municipalities and communities and constitutes an integral part of the specialized plans underway to transition to sustainable mobility and green growth," it said.
Implementation will improve passenger safety, the image and viability of public transportation and urban areas, the ministry said. It will also promote multimodality in transport, support tourist development, cater for remote and mountain areas and contribute to reducing traffic congestion and its environmental repercussions.