Health Minister Michalis Hadjipantelas on Tuesday said if the "ground-breaking" test to stay policy is successful at schools, the measure could be expanded to other public services such as hospitals, police and fire service.
In his statements during a visit at the testing site operating at Drosia primary school in Larnaca, Hadjipantelas said the ministry is proud of the new policy at the schools. The measure provides the option for the six-day consecutive testing of close contacts between 7 to 8am so they can stay in class instead of self-isolate at home.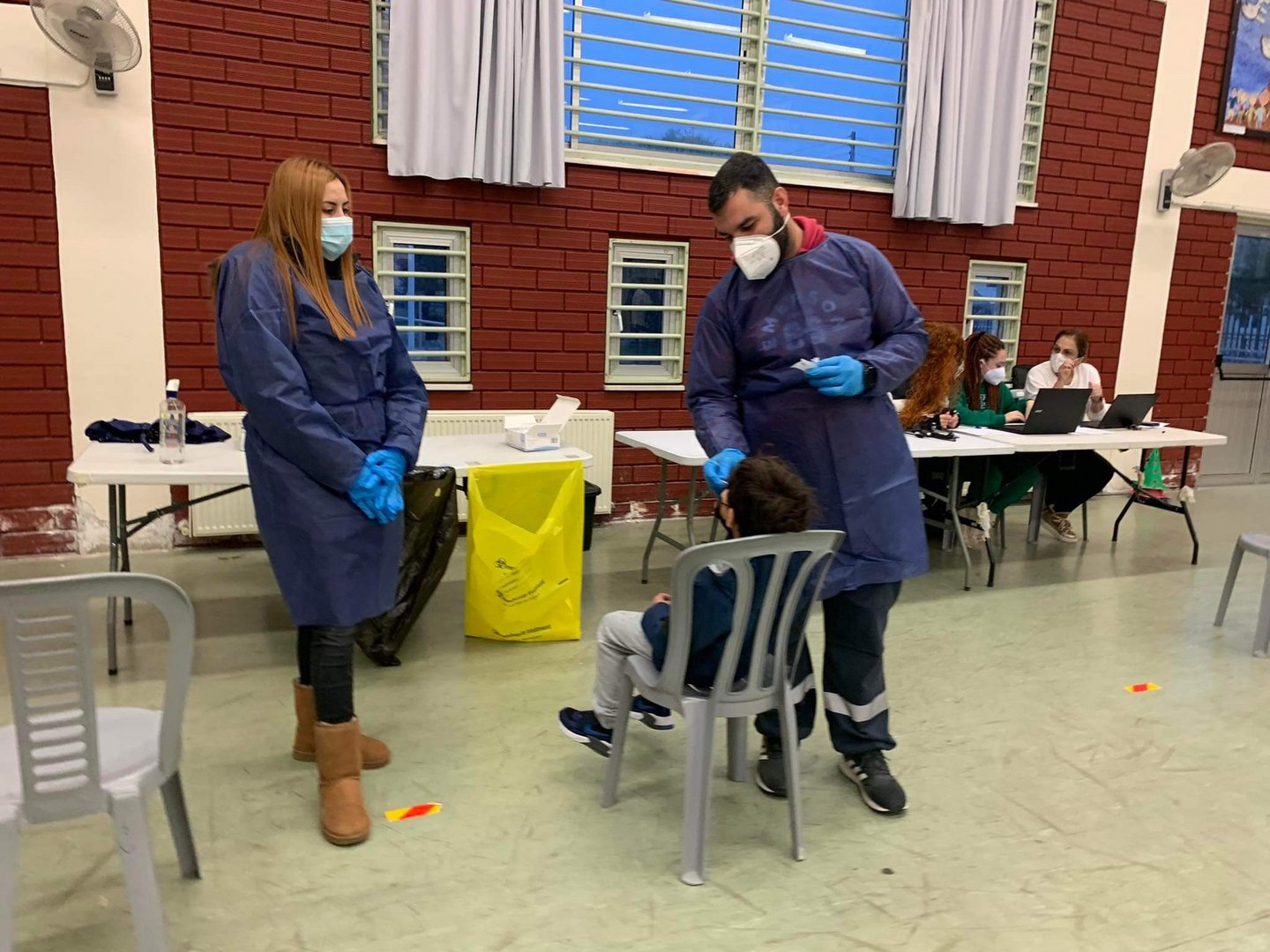 On Tuesday, of an estimated 1,500 students who were close contacts according to Hadjipantelas, some 378 implemented the new measure. Of the 378, three tested positive, the ministry announced after schools closed.
The president of the Pancyprian confederation of primary education parents, Frixos Zembylas told the media the testing would cause delay to students' attendance in the first teaching period, adding the trouble and inconvenience was "unnecessary".
However, earlier in the morning, the minister insisted parents "were very happy and are satisfied" with this measure, despite the fact they might need to drive their children at a different school to get tested in the morning.
A total of 148 testing sites were operating at primary and secondary schools in the government-controlled areas on Tuesday.
"It is very easy for a parent with their child to find one of these centres, do the short check which takes no more than five minutes, and the child can go to class rather than home," he said.
"Parents who have a child who is in close contact are given the opportunity to know in 5 to 10 minutes whether they should take the child back home or whether the child will remain in school."
He explained that the measure as it was initially presented, would provide test results until 9am which "was something that worried parents and we took it seriously".
At Drosia primary school, "everything went smoothly" the minister said, as ten out of the 13 children who are close contacts came and tested negative.
"Unfortunately, no children from other schools came to the centre to take the test," he said, adding that some "minor issues" were identified and resolved at other schools.
The minister will meet with experts at 3pm to discuss what will be done regarding children under the age of 5 and the possibility of extending the measure to other sectors of the economy such as hospitals, police and the fire service.
"Experts will take a position, I will listen to the entire scientific team and if there is a unanimous decision then a proposal will go to the cabinet," he said.
The measure will be assessed again during a meeting with the teachers and parents' organisations on Monday.
Also on Tuesday, the ministry issued a Q&A on the test to stay programme, as well as a list of the schools where children can get tested.