For the fourth years in a row, the Lefkart exhibition is taking place in Larnaca with the support of the Youth Board of Cyprus.
Until February 4, Lefkart presents the artistic outcome of the programme 'Lefkara Lace-A Source of Inspiration' funded by the Cultural Services of the Ministry of Education to promote tangible cultural heritage.
The programme aims to provide secondary school teachers and students information about the history of Lefkara Lace. Through seminars and workshops, they come in contact with its history, development and patterns. Furthermore, by experimenting with the different ways these can be used in applied art, the programme aims to inspire students to create their own original artworks.
Lefkart presents the works of secondary school students inspired by the lace and the information passed on during the seminars. This year, the exhibition takes place at the Centre of Folk Art at the Multicentre of Creativity and Culture in Larnaca.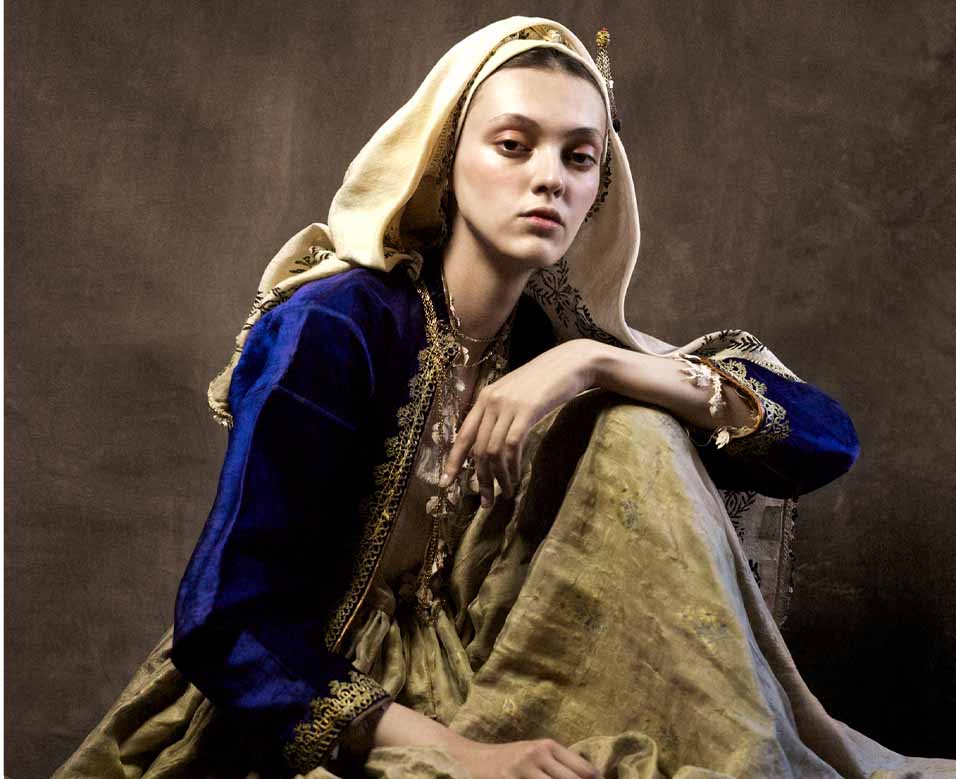 In Nicosia, a temporary exhibition at the Leventis Municipal Museum curated by Erica Vassiliou has been quietly making noise since late November. In the framework of the exhibition Raiment of the Soul, invaluable Greek and Cypriot traditional garments from the National Historical Museum in Greece meet the penetrating lens of Vangelis Kyris.
His large-scale displayed photos of the garments are complemented with the embroidery of the artist Anatoli Georgiev, who manages to trace symbols of faith and protection, artistically elaborating designs inspired by nature and sewn on the garments, which speak of love, strength, richness, the soul and, ultimately, of history itself.
Lefkart
Exhibition presenting the works of ndary education students inspired by the traditional Lefkara Lace. Until February 4. Multicentre of Creativity and Culture, Larnaca. 10am-5pm. Closed on Sundays. Tel: 24-657070
Raiment of the Soul
Exhibition with photographs by Vangelis Kyris, embroidery by Anatoli Georgiev, curated by Erica Vassiliou. Until March 3. Leventis Municipal Museum, Nicosia. Tuesday-Sunday: 10am-4.30pm. Tel: 22-661475