A Ukrainian couple were holidaying in Cyprus when war broke out
In many ways Zinaida Kruvosheeva and Bogdan Matkovsky are among the lucky ones, and they know it.
The 35-year-old couple from Kyiv arrived with their family in Cyprus on a week-long vacation, just three days before the Russian invasion of Ukraine on February 24.
They have been here ever since. Their possessions are what they brought with them for a single week's holiday. But they have avoided the bombs and the tanks. They have Zina's mother, Iryna, and their three children – aged eight, five and three – with them. They are safe.
Bogdan, a software engineer working remotely as a contractor for a US company, can even still work.
Back in Kyiv, their apartment situated next to the Chernihiv highway in a large residential complex is – luckily – still intact, partly an outcome of the battle of Brovary where the Russian army's advance toward that sector was brought to a halt, at least for the time being.
But the stories they hear from friends and neighbours haunt them. Some were forced to live in the complex's basements for days before fleeing while some others are still there. From thousands of miles away, the couple are doing what they can to help.
"We told our neighbours to take food and anything of use from our apartment," said Zina.
Others were shot to death or buried under the rubble of bombarded buildings, while others are actively resisting the invasion as members of the Ukrainian Armed forces.
"The war is horrible and previously unimaginable. In the first days of the invasion my mind was paralysed. I could not believe what was happening," said Bogdan.
"My only wish for my birthday in April is for us to go back home. However, I must think of my family's security, and the prospect of a secure Ukraine right now is bleak."
The family currently live in a house in Larnaca provided by CY4UA – an international group of volunteers based in Cyprus helping Ukrainian refugees.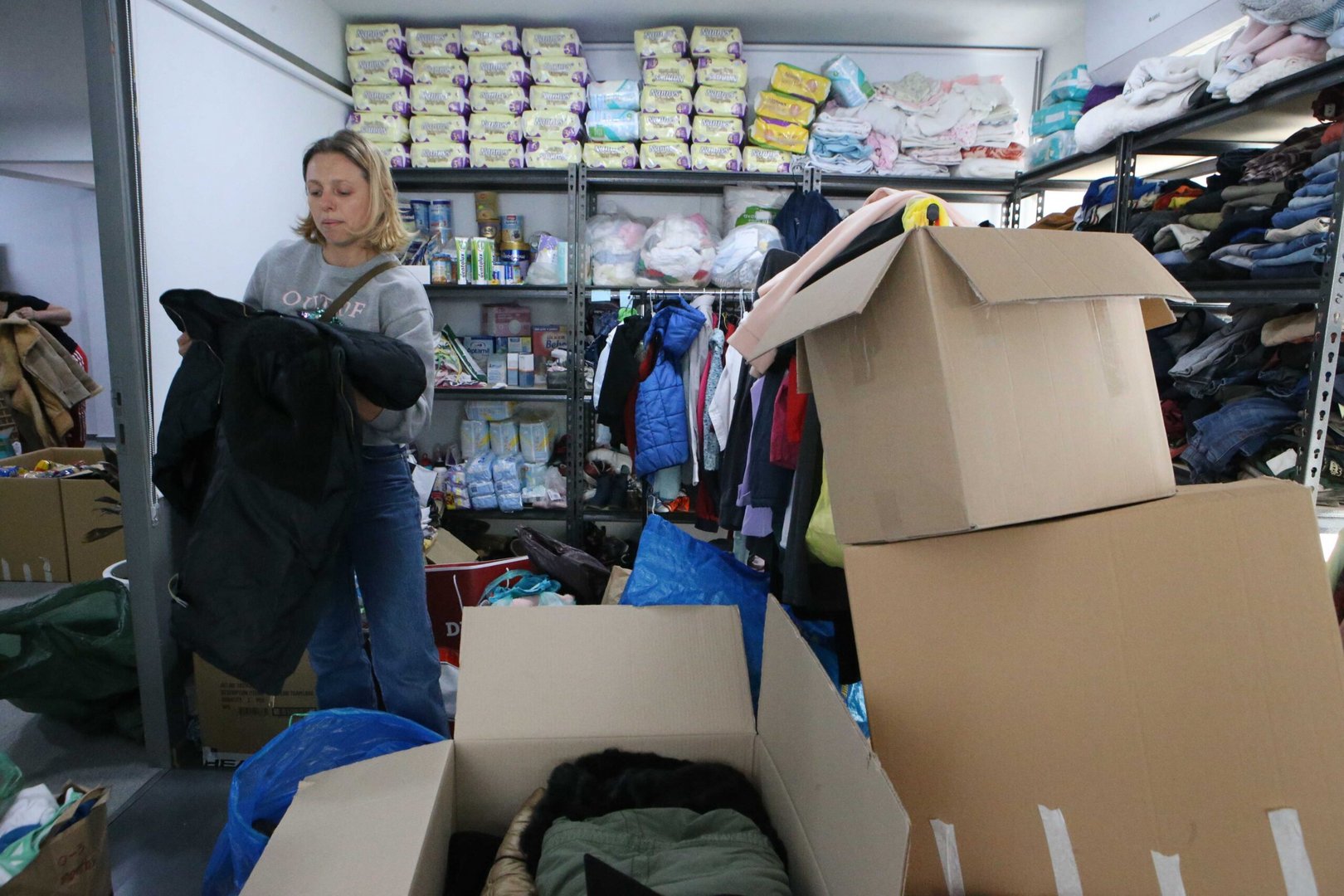 Zina is a psychology professional and along with caring for the children volunteers for CY4UA. Determined to help her battered country in any way she can, she is engaged in finding ways of evacuating, providing shelter, food and clothing to fleeing Ukrainians and to those already in Cyprus, now estimated at around 14,000.
Bogdan is working his full time job remotely – on which they rely to make ends meet – and is in the process of establishing a fundraising campaign for Ukrainian charities along with his brother who is in Ukraine.
Bogdan considers his family's case "exceptional" because most Ukrainian refugees have less means than they do but also "complicated" as many of his relatives back home are left without any stable income and will be stepping up himself in assistance.
Their eight-year-old is attending a Ukrainian primary school online.
"We have petitioned the Cypriot government for permission and a place to house a Ukrainian school," said Zina.
"There is development in Limassol but we need one in Larnaca as well."
Zina reckons that currently in Larnaca there are 10 Ukrainian teachers and 60 children, enough to form a school given the necessary support. For them, a physical school space would also be a means of maintaining a sense of community with other Ukrainians.
The couple have nothing but praise for the way they have been treated by ordinary Cypriots.
Zina describes a woman called Chryso.
"She drives around Larnaca distributing food to Ukrainian refugees collected from local restaurants."
She also describes an incident with a local elderly woman who, while in the playground, spotted the blue and yellow ribbon on her daughter's jacket and approached them offering toys and food. Then there is the example of the airport worker who took refugees arriving at Larnaca airport into her apartment providing shelter, at least temporarily.
But it is the more sustained, official help these refugees so desperately need.
"It's important to have some sort of access to medicine. Most refugees arriving here are uninsured, are unable to pay for one and have no access to medicine," said Bogdan. Currently, they say that the main support to Ukrainian refugees in Cyprus comes from CY4UA, the Ukrainian diaspora and local Cypriots.
A week ago, the government announced a series of measures addressing the growing Ukrainian refugee crisis in Cyprus, in line with the European Commission's decision. This includes the issuing of a temporary protection card granting access to food, housing, healthcare, education, employment and benefits.
"We plan to apply but the official information on the matter is fragmented. The rights conferred are not clear and it is a densely bureaucratic procedure," said Bogdan.
But the couple's primary demand from the Cypriot government are not benefits for refugees.
"Help Ukraine win the war. It's more important than helping refugees as we are at least not in danger of being shot to death by an invading army. In Ukraine, because of Russian aggression, millions are facing a threat to their physical existence," said Bogdan.
And Cyprus as a country, in their mind, can help Ukraine win the war by disrupting Russian capital circulating in the island.
"In Cyprus, there is capital in bank accounts and property owned by Russia's ruling elite. Disrupting that, would give them a direct blow causing them to reassess their policies," said Bogdan.
"Tighter sanctions against Russia should be applied and more weapons should be sent the Ukrainian army's way."
He believes that the outcome of the war in Ukraine will spell out the future of the entire region. "Either Ukraine will be victorious or there will be more war in the region. If Ukraine falls the next in line is Poland or Estonia."
Such pessimistic thoughts are all a long way from what was going through his mind when the family boarded the plane to Cyprus just weeks ago.
"We travel a lot. Cyprus is a popular destination in Ukraine and particularly attractive to us because of its ancient archeological sites and natural beauty," he said.
Zina and Bogdan met each other during an archeological expedition in Olbia, an ancient Greek site near the port city of Mikolaiv, an echo of a shared geographic history between Greeks and Ukrainians.
Mikolaiv, a steppingstone to securing Odessa, has been besieged by the Russian army and now lies in ruins numbering hundreds of civilian casualties, victims to the bombardments.
From March 31, an islandwide telephone service centre is operational to provide general information to refugees from Ukraine, regarding migration, education, welfare, etc.
From Cyprus: 1477
From abroad: +357 22 285777
CY4UA volunteer group – https://cy4ua.com/