With the crypto market trending downwards over the past ten days, the current crypto landscape would suggest that there are more opportunities than a couple months ago.
Putting on our value investors cap on, we have scanned the market in search of interesting investment opportunities in the crypto space.
This article will present three interesting finds, one of which, Pac-Man Frog (PAC), entering its presale phase at this very moment.
Chainlink (LINK)
Chainlink (LINK) is an Ethereum-based protocol that connects with external blockchains and leverages a wide network of oracles in order to provide them with a constant feed of up-to-date information.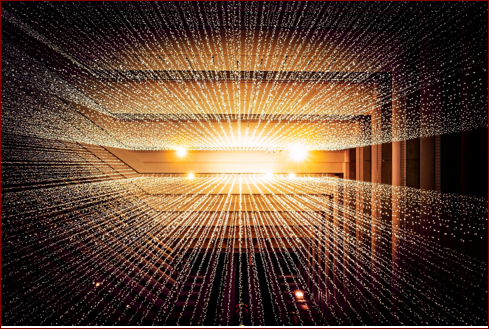 In essence, an oracle can be defined as a bridge between the actual world and digital blockchains. Oracles' role consists in providing consistent streams of relevant data to blockchains' smart contracts, enabling them to work effectively.
Indeed, smart contracts are automated contracts whose terms are set to be triggered only when certain specific conditions are met. It is therefore crucial for smart contracts to be exposed to the most recent data 24/7 in order to be fully functional, which is exactly the service that Chainlink provides.
Chainlink has now become the leading oracle network in the crypto space, and its native currency, LINK, now features in the top 25 largest cryptocurrencies with a market cap over $6.6 billion.
As a result, Chainlink has emerged as a critical partner for other leading smart contract platforms, notably Ethereum (ETH), Cardano (ADA), Polkadot (DOT), or Avalanche (AVAX). Chainlink helps these leading projects to always be up-to-date and therefore remain efficient and competitive.
LINK is also a utility token that is used to compensate Chainlink node operators, as well as investors who decide to lock their existing LINK tokens for staking in order to secure the Chainlink network.
Without a doubt, Chainlink is a project on the rise that still has a long way to go!
Stellar (XLM)
Stellar (XLM) is a veteran in the bustling world of cryptocurrencies, having launched not long after Bitcoin (BTC) in 2014.
Stellar developed a global money transmission network. One of its primary goals is to broaden the current financial system's appeal by making it easier for those lacking easy access to financial services, notably money transfers, to send and receive money extremely easily.
Stellar issued an ecosystem currency called the Lumen, or XLM. XLM essentially functions as a universal fiat currency converter across the Stellar ecosystem. This allows Stellar users to send and receive money instantly in any currency, anywhere in the world.
Besides, transactions through the Stellar network only cost $0.000001, making this network incredibly affordable and open to everyone.
Stellar therefore aims at disrupting the entire payment industry landscape by developing a decentralised, peer-to-peer solution that would make current financial institutions, intermediaries, and payment service providers unnecessary, thus dramatically increasing transaction speed and reducing transaction cost. No more expensive wire transfers taking days to clear!
Investing in XLM is the best way to gain a leg up on this imminent revolution in the payment industry. With XLM's current price hovering at $0.20, which is well below its historical average, this could be an exciting time to buy!
Pac-Man Frog (PAC)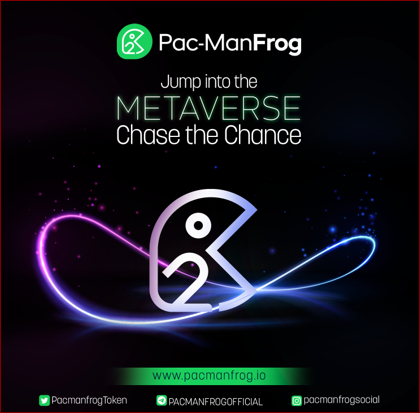 Pac-Man Frog (PAC) is the latest project getting off the ground in the crypto space. Its native token, PAC, is currently being pre-sold before being listed on an official exchange.
Similarly to Stellar, Pac-Man Frog developed a decentralised-finance-based ecosystem that seeks to connect people directly without unnecessary intermediary intrusion.
Based on its whitepaper, Pac-Man Frog's ecosystem will feature an NFT launchpad and aggregator, a gaming startup incubator and a gaming-related NFT marketplace powered by the Solana (SOL) network, to name just a few features currently under development.
Also, Pac-Man Frog plans on including a reserve of pooled capital fed by individual investors. This "investment fund" would be dedicated to investing in promising blockchain-based gaming startups and entrepreneurs, and democratising venture investing across the crypto community.
In the following weeks, PAC will be available to the general public. To learn more about Pac-Man Frog, check out the project's whitepaper and official website!
Learn more about Pac-Man Frog:
Website: https://pacmanfrog.io/
Presale: https://presale.pacmanfrog.io/register
Telegram: https://t.me/PACMANFROGOFFICIAL
Twitter: https://twitter.com/PacmanfrogToken
Instagram: https://www.instagram.com/pacmanfrogsocial/