News just in that the "sale of the century" has taken place and Twitter has been purchased by the world's richest man!
Elon Musk, the billionaire CEO of Tesla and SpaceX, and cryptocurrency enthusiast extended his "portfolio" of titles to "owner of a social media platform" and not just any social media, we're talking about Twitter – one of the top three platforms by popularity on the planet.
On Monday evening, Musk announced that he will pay $54.20 per share for Twitter, which is the same price as the previous offer he made earlier last year. The offer amounts to $44 billion in total. When the transaction is completed, Twitter will revert to its previous status as a privately held firm.
The news comes just weeks after the head of the "Dogecoin Army" said that he had purchased a 9.2 percent interest in Twitter, making him the company's largest single shareholder at the moment. Musk was once given a position on Twitter's board of directors, but the agreement fell through because he would be unable to purchase more than a 14.9 percent share in the company if he were to accept the position.

How Dogecoin (DOGE) and ELON BUYS TWITTER (EBT) have grownexponentially since the news:
Last days of April, a boom in Dogecoin (DOGE)! After a rough start for DOGE in April, where the token underperformed on the markets, it seems that the news of Musk's acquisition of Twitter has put Dogecoin back in the memecoin lead.
On April 25, the total worth of on-chain Dogecoin (DOGE) transactions exceeded $2.59 billion, according to our analytics team. This is the largest volume since March 24, totalling 94% of overall output. Dogecoin is currently trading at $0.1619, up from $0.166 on April 25. Dogecoin's price has risen 29% in the last 24 hours and 14% in the last week at the time of publishing.
After speculations and news about the "sale of the century" broke out, Dogecoin rose over 25%. Dogecoin ranked 10th in terms of market cap and was the most acquired asset by Binance whales according to data.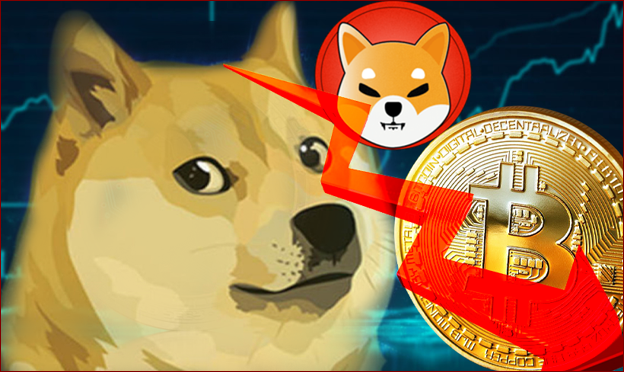 Just before Billionaire Elon Musk was able to complete his purchase of Twitter yesterday, the cryptocurrency realm saw a funny addition to its over 17,000 tokens currently in circulation – 'Elon Buys Twitter' (EBT).
Amid the speculation surrounding Elon Musk's potential takeover of Twitter, the cryptocurrency EBT has seen its value soar by more than 4000 percent in just a few days.
According to data from CoinMarketCap.com, the EBT coin was established on April 21st, 2022, and its price has risen from a low of $0.00000008893 to a high of $0.000009444, more than 4,000 percent more than the low. It hit its highest price of $0.000009444 yesterday.
Again, according to coinmarketcap, the token's trading volume has also increased by more than 2,000% in the last 24 hours – is it worth investing in?
Calyx Token (CLX) impresses analysts, takes over the news!
Calyx Token (CLX) has the potential to become a big player in the DeFi market. The project is currently in the first presale stage and this is only at the beginning of its incredible journey toward "infinity and beyond".
Calyx will first list on a tier-three exchange, to eventually be included on a tier-one exchange such as FTX, which is the third-largest cryptocurrency exchange in the world, after Coinbase EXCH and Binance.
As a permissionless liquidity protocol, the primary goal of Calyx Token is to empower and allow multi-chain cryptocurrency trading, where users can exchange all of the tokens they own in a single seamless transaction. This displays not only the speed but also the efficiency that Calyx provides.
Additionally, CLX token holders who stake their tokens will obtain the right to vote and partake in initiatives about the Calyx project, which will be a source of additional rewards and returns.
Security, transparency, and decentralisation are the 3 main elements of the Calyx Token, and these principles, when combined with their intentions for the DeFi space, make it a project that is not to be passed over.
In presale, prices to purchase shares remain low, creating a potentially lucrative investment opportunity for any prospective investors out there.
Caprice Finance (CFT) another star in the presale game
Caprice Finance (CFT) is a new token that has just launched its first presale, with its functionality, CFT may take over and get crowned one of the finest investments in 2022.
The CFT coin will be available on Ethereum, Polygon, and Binance Smart Chain. To develop an NFT and metaverse space, Caprice Finance's creators are using NFTs and metaverses. Each transaction guarantees the destruction of some CFT tokens. The CFT token is thus a deflationary currency, and as supply decreases, the price should rise.
Caprice Finance's NFT marketplace will empower users to transfer and burn original NFTs on the CFT blockchain. It will enable NFT creators to quickly seek royalties and monetize their works. It will be up to the user or creator to choose a network. Creators could choose a low-fee network and switch between blockchains as needed.
 For More Information Visit:
Calyx Token
https://presale.calyxtoken.io/register
https://calyxtoken.io
Caprice Finance
https://presale.capricefinance.com/register
https://capricefinance.com/