Blockchain-based payment protocols are some of the most promising projects within the crypto space, for the simple reason that payments are such an omnipresent component of society, enabling transactions between different parties.
From the stone age to today, human communities have always resorted to more or less developed forms of payment, from seashells to metallic coins and paper money. Now, blockchain-based payment protocols are no different from these incremental improvements and represent the latest evolution in the field of payments.
This article will present three of such protocols, each featuring its native cryptocurrency, which are worth keeping an eye on. The last project, Mushe (XMU), is the most recent project on the list and is currently undergoing its presale.
Ripple (XRP) – A crypto veteran
Ripple (XRP) is one of the "senior" cryptocurrencies, having been in existence since 2012.
In an effort to revolutionise the fast-moving payment industry, Ripple formed strategic partnerships with major financial institutions such as Bank of America, Canadian Imperial Bank of Commerce, Santander, American Express, to mention the leading ones.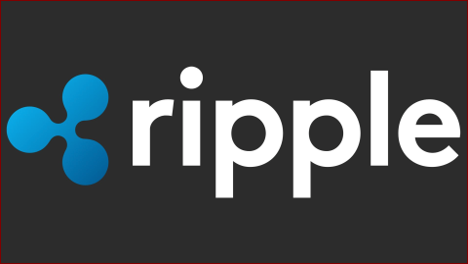 Essentially, Ripple tackles the issue of the complexity of transferring money today. Indeed, moving money today is long and costly: transfers must pass through a slew of financial intermediaries, each taking a cut and therefore increasing transfers' cost and duration.
Ripple simplifies that by doing away with unnecessary third parties and connecting, sending and receiving parties more directly. This enables the Ripple network to process money transfers and payments anywhere in the world near-instantly and at ultra-low cost.
To achieve this goal, Ripple developed a range of interconnected products: RippleNet, XRP Ledger, RippleX, and the XRP cryptocurrency itself. This range of products, collectively described under the term Internet of Value (IoV), have the potential to disrupt established institutions such as the SWIFT transaction system, which is the most widely used interbank communication system to this day.
Ripple's highly disruptive potential makes it one of the most promising cryptos on the market right now. However, Ripple Labs has been embroiled in a lawsuit with the SEC since late 2020, the legal entity accusing the XRP cryptocurrency of being an unregistered security.
This has driven the price of XRP downwards over recent months, now trading around $0.61. The current low valuation of XRP might be an excellent investment opportunity for those who believe Ripple Labs will prevail in its legal battle against the SEC.
Stellar (XLM) – Ripple's alter ego
Stellar (XLM) is another battle-tested payment protocol that has been around since 2014.
Just like Ripple, Stellar developed a blockchain-based network aimed at facilitating the moving of money worldwide. Stellar's core mission is to help individuals lacking access to efficient payment services and banking to move money rapidly and cheaply.

Stellar appears very similar to Ripple, and that is no coincidence: Stellar was co-founded by Jed McCaleb, who also co-founded Ripple Labs before leaving in 2013.
Albeit very similar, Stellar and Ripple have an essential difference: their target market. While Stellar aims at reaching as wide an audience as possible, Ripple Labs' products are mostly destined for financial institutions and banks.
Thus, Stellar employs blockchain technology to connect financial institutions and individuals, with the objective of creating an interconnected and inclusive digital financial network.
Stellar issued a native cryptocurrency for this purpose, known as the Lumen (XLM). Lumens essentially work as a universal converter between all fiat currencies, enabling users to send and receive payments in all currencies worldwide by first converting them into Lumens before reconverting them into the desired currency.
Therefore, Stellar allows its users to send money anywhere and in any currency for as little as $0.000001 per transaction, a revolution compared to today's slow and expensive bank transfers.
Just like XRP, XLM is now trading more than 50% below its historical average, indicating great value given the project's promising prospects and high disruptive potential.
Mushe (XMU) – Following the steps of giants
Mushe (XMU) is another payment-focused project that is currently pre-selling its native token, XMU. From its starting price of $0.005, XMU is now priced at around $0.022, and ambitions to reach $0.50 when it launches on the market on July 4th, 2022.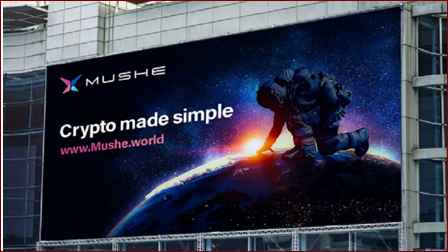 Following in the footsteps of giants like Ripple and Stellar, Mushe envisions a world where fiat and cryptocurrency transactions co-exist and overlap harmoniously, integrated into a smooth and accessible ecosystem. Mushe also aims at creating a blockchain-based ecosystem to enable its users to access near-instant and cheap transactions.
As Ripple, Mushe is developing a range of products including Mushe Wallet, Mushe Swap, and MusheVerse in order to achieve its ambitions.
Mushe Wallet will be an app that allows users to buy, sell, and receive a variety of fiat and crypto-assets. Mushe Swap will be Mushe's integrated decentralised exchange (DEX), that will enable users to instantly exchange cryptocurrencies together.
MusheVerse will be Mushe's flagship project and the extension of Mushe Wallet and Mushe Swap. It can essentially be described as an e-commerce and banking one-stop-shop where users will be able to easily access the platform's financial services.
Notably, MusheVerse will enable seamless fiat and cryptocurrency transactions, allowing users to complete routine transactions such as groceries along with more complex internal finances and investment management.
Mushe appears as a promising project providing that it delivers on its roadmap objectives!
Learn more about Mushe:
Website: https://www.mushe.world/
Presale: https://portal.mushe.world/sign-in
Twitter: https://twitter.com/Mushe_World
Telegram: https://t.me/musheworldXMU
Instagram: https://www.instagram.com/mushe_world/