Passionate young leaders across Cyprus, determined to create a better future, have been paving the way for change and challenging the status quo as part of a novel initiative within the 'Peacebuilding in Divided' societies programme.
The 'Young Leaders in Action: Inclusion of Women and Youth in Peacebuilding' initiative has been implemented by the United Nations Peacekeeping Force in Cyprus in collaboration with the British Council and the British High Commission in Nicosia.
Aiming to empower the next generation of young leaders and peacebuilders across Cyprus, focus has been placed on social action, leadership, negotiation, and the mediation processes. The action kicked off with an immersive workshop hosted by the British Council, bringing together approximately 30 young leaders from across Cyprus to design and develop their own intercommunal social action projects.
As part of the initiative, the British Council provided a small grant to six teams for the implementation of their actions throughout March and April 2022.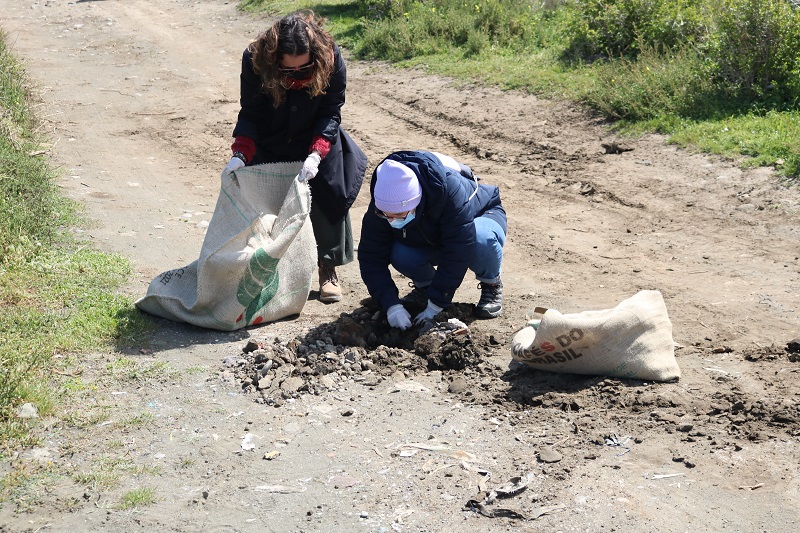 "Youth skills development is very important for the British Council," says Marilena Kyriakou, British Council Education and Society Projects Manager. "Via our programmes, we wish to improve young people's opportunities, life chances, and leadership skills, and as a result, enable them to tackle social challenges and make positive contributions to their communities."
All in Cyprus
In light of this recent opportunity, the All in Cyprus team has been working hard to increase awareness of activism opportunities across Cyprus, encouraging young people with similar interests to mingle via a central hub. All in Cyprus social media pages on Facebook and Instagram have helped spread the word, while bi-monthly events – the first of which successfully took place in early April in collaboration with 'Conversation Café Cyprus' – encourage thematic dialogues around activism.
"Creating a sense of community provides solid ground for any peaceful development; an environment for everyone to feel a sense of belonging," enthuses team member Meryem Özkan, a biologist with a passion for intercommunal events. "Recognising the power that we, the youth of the island, hold to make Cyprus a better country for children and the elderly, for flora and fauna, for culture and sports, is the key to creating a better world."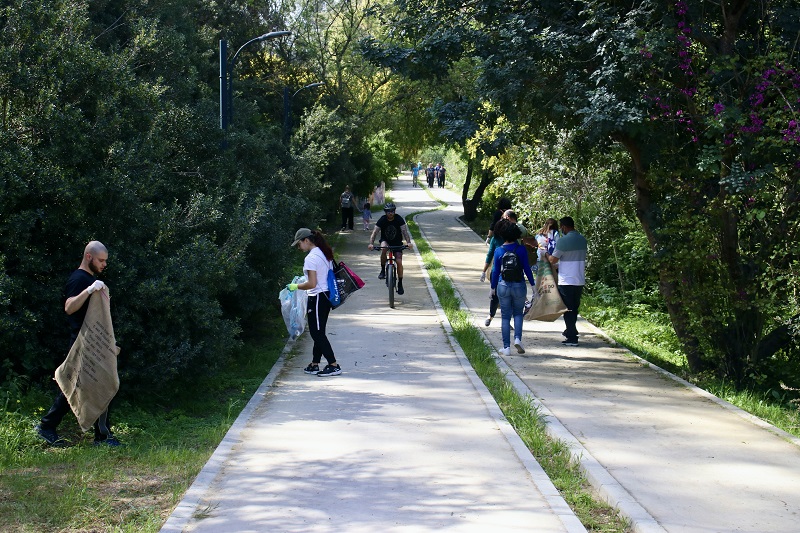 Green Mahalla
A brighter Cyprus that shares common goals is also a priority for Green Mahalla, focusing on the surrounding environment as a platform for peacebuilding and the exchange of views across the divide.
A Green Mahalla Facebook page sensitises the general public to environmental issues, while recent social action has included clean-ups across Cyprus, both in Gaziveren and beside the Pedieos River.
Green Mahalla team leader, Sofia Polydorou, who draws upon a background in geography, stresses that environmental degradation in Cyprus does not stop on the Green Line.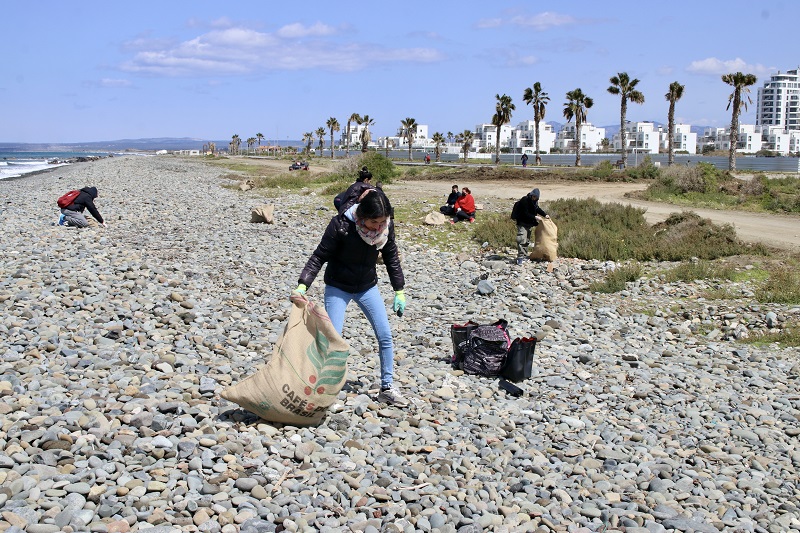 "It is our common cultural and natural heritage, and we should all care for the whole island," she says. "Our events have shown that environmental protection can bring us closer and help start the dialogue, realising that we face common challenges. To mitigate them, we must unite ourselves."
KaFEMio
The need for dialogue takes centre stage for KaFEMio. Conceptualised and produced by the Xarkis NGO, KaFEMio (a twist on the traditional coffee shop) was inspired by the need for women to share ideas while developing opportunities for peacebuilding and empowerment in a safe and relaxed space.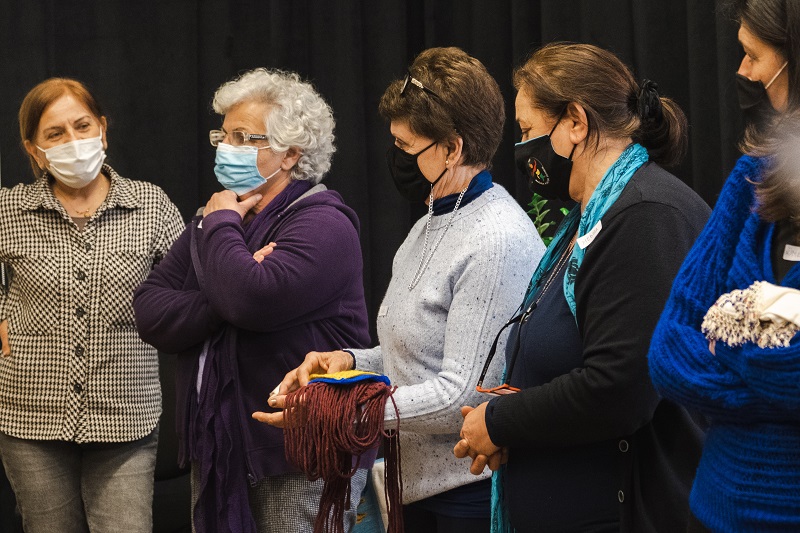 A Deryneia event this past March brought together women from across the divide, to examine the place of females in Cypriot history and to what extent they have been excluded from topics of national importance.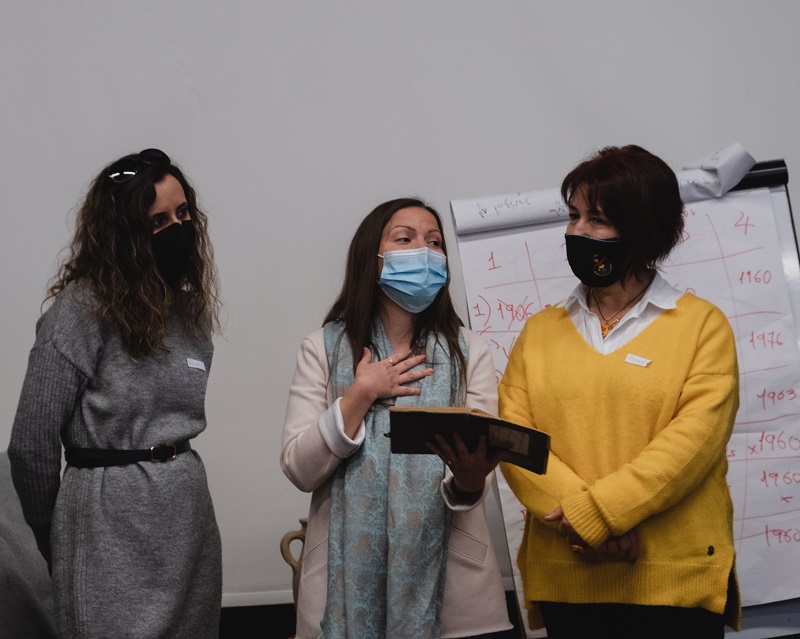 An online version of KaFEMio followed the Deryneia meeting, bringing together a younger audience.
"Many women and youth are put off by formal conversations regarding the Cyprus problem. I believe we need casual spaces where women can just listen to each other and support each other," observes group leader, Christina Skarpari, a young designer and researcher, and founder of the Xarkis NGO.
"The more you involve people, the more they will refine their voice and develop their know-how. I was pleasantly surprised by the number of people who wanted to participate in such conversations."
Bubble Out
Recognising that conversations are not always easy for women and youth, especially when touching on mistreatment or traumatic experiences, the Bubble Out group has created a multi-communal safe space for individuals from all backgrounds across Cyprus to share their stories. The initiative kicked off with a 'drop in' zoom session in April, marking the first in a series of monthly events, attended by a psychologist to help provide guidance and support.
As team member Ledün Caymaz, a young entrepreneur involved in youth activism for the past 15 years, puts it: "Youth and women are quite marginalised, and we aim to help give them a voice. We hope to create a support system and eventually create a network that can be shared with NGOs or officials across both sides of Cyprus to cultivate solutions for individuals dealing with mistreatment."
A Bubble Out Cyp Instagram page gives anyone the chance to share their experience of mistreatment and find out more about upcoming events.
"The two communities in Cyprus can grow closer over shared trauma and find common ground," adds Ledün. "Like the lotus flower, beautiful things can grow from muddy waters."
Alana Zine
Determined to share insights on the Cyprus conflict and peacebuilding in an alternative manner, the Alana Zine group has been busy collecting stories and experiences from unrepresented voices (particularly women and those identifying as non-binary, non-conforming gender identities from across the island) aiming to publish them in the form of a Zine. As quoted on the recently created Alana Zine Instagram page, this is a space where everyone has their say in matters of peace.
"We have received submissions from young women across the island and underrepresented communities," says team representative, Elena Heraclidou, a lawyer by profession.
Aiming to increase the visibility of women and youth in society while tackling the topic of peacebuilding, contested issues have now become a focal point.
"Oftentimes, women and youth are excluded from such discussions, or are presented in a very limited, one-sided way," she adds. "The range of submissions we have received shows that these groups experience the Cyprus issue in so many ways. Women's perspectives are not monolithic."
Cypology
Approaching peacebuilding by combatting misinformation, Cypology is passionate about bridging the gap between civil society and academia. The young team members of the Cypology group have created social media channels to share empirically supported findings on the Cyprus conflict, amplifying the voice of women and youth in the research arena. Information is disseminated using simple infographics and videos published in English, Greek and Turkish.
With a background in psychology, team member Eleni Anastasiou wished to get involved in this initiative as a young Cypriot woman who feels 'under-represented' in the peacebuilding process.
 "I think we grew up being fed propaganda in mainstream education, and I feel it's important to not just hear a one-sided perspective of what happened in the past," she observes.
To this end, the young group has also given university lectures across Cyprus on intergroup contact to help break down prejudice. All future events including seminars and focus groups will be shared on Cypology Facebook page.
"Although it may seem that young people are not interested in civic life," says Eleni, "this experience has actually proven that they truly want to achieve change in Cyprus and sustainable peace."