The trial of 11 people arrested in February 2021 during a march against government corruption and pandemic measures began on Wednesday at the Nicosia district court.
Among other things, they were charged with violating pandemic decrees by participating in the protest, which took place on February 13, 2021, in reaction to the strict measures in force at the time.
The protestors were arrested while they were still at Kolokasi park in Nicosia, the starting point.
"This trial raises human rights issues, which is why we're following it very closely," Green party MP Alexandra Attalidou told the Cyprus News Agency, adding that the party is considering raising any potential violations with the House.
At the time of the protest, a 9pm curfew had been in force for three months, while members of the public were only allowed two outings per day "for a reasonable amount of time". At the same time, the health ministry had decreed a mandatory rapid test for all workers in the private and public sector.
The protest was carried out despite a ban on mass gatherings, including demonstrations imposed in November 2020.
"The government is corrupted and is taking advantage of the pandemic to drown the voices of those resisting everything that this corrupted government is doing," one of the organisers told the Cyprus Mail at the time, saying the ban on the right of people to demonstrate was unconstitutional.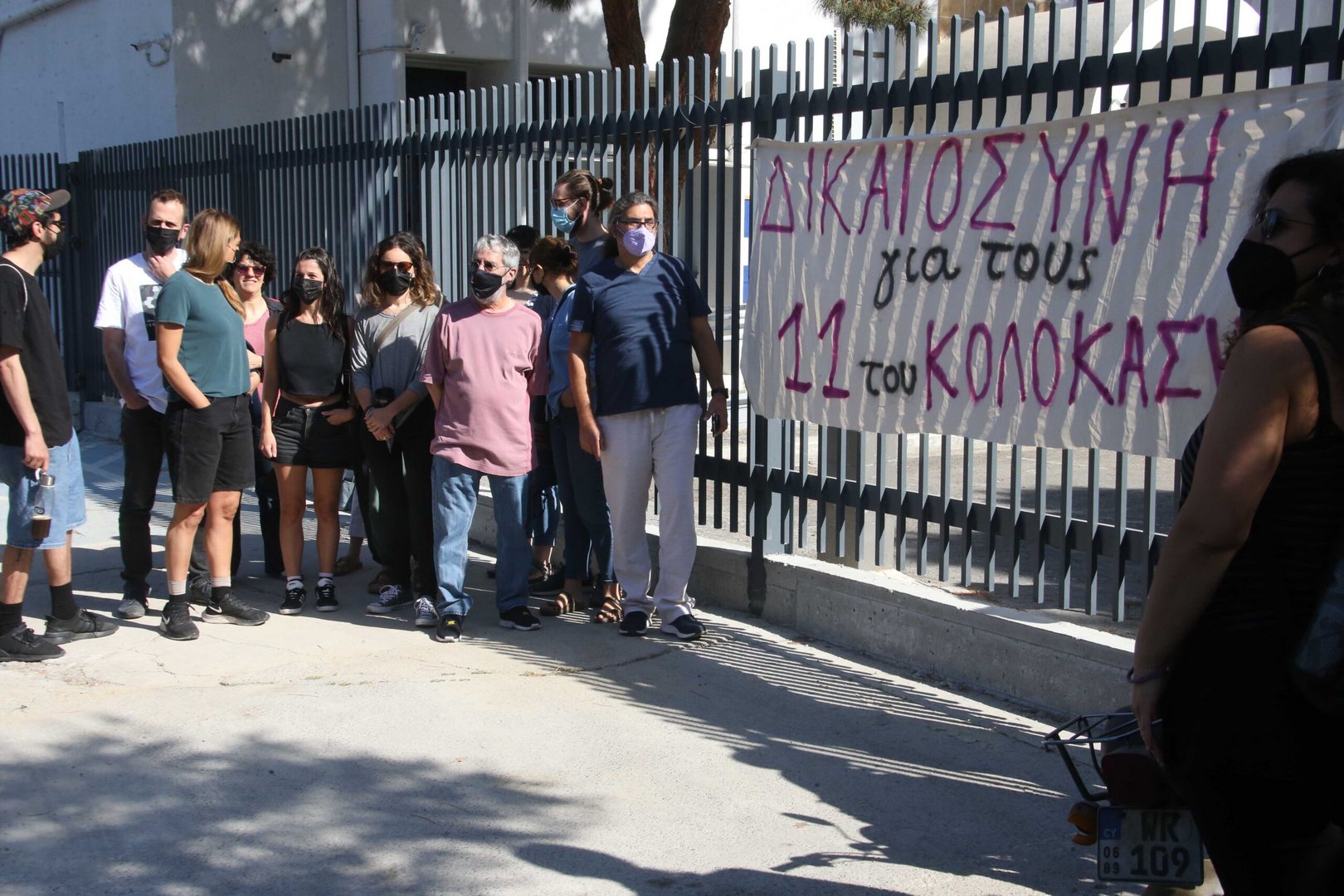 The protest culminated with what was later called disproportionate use of force by the police, who used batons, teargas and water cannon against the protesters.
Young men and women were violently thrown on the ground, beaten up with batons and arrested for no apparent reason, eyewitnesses said. About eight people were injured, including 25-year-old Anastasia Demetriadou who sustained permanent damage to her eye after being hit with the water jet.
Later, police issued a statement defending their actions suggesting people threw rocks and other objects at them which is what led them to use force.
Attalidou called on the attorney general to make public the findings of the police investigations and complaints authority on the specific case.
"I have testified to the authority and we have been waiting for several months for this conclusion to be released," she said.
Finally, she noted that it should be known who else has been accused of violating the decrees related to the pandemic, "because I consider that it is both a matter of human rights and a matter of equality".