As interest in cryptocurrency is rising and this new form of investment grows, so do the number of tokens on the market.
If you're looking at getting into the cryptocurrency game, here are three projects worth checking out right now: Mountanaz (MNAZ), Convex Finance (CVX), and UNUS SED LEO (LEO). Each offers something unique and has the potential to bring great returns for investors. So don't miss out – check them out today!
Mountanaz (MNAZ) loaning made easy
In the traditional banking system, or centralized system, customers often have little knowledge of where their money is invested or how it is processed, which makes them unable to have complete agency over their capital and data.
The Mountanaz (MNAZ) project wants to introduce people to the DeFi world. Why?   Because decentralized finance (DeFi) provides all users with advantages such as speed and low fees and data protection.
With the Mountanaz platform all members will be able to borrow and lend their crypto assets. Those who are interested in taking out loans can place the collateral which will be a different asset to the cryptocurrency they would like to borrow.
MNAZ, the native utility token, is the primary asset used in all transactions such as borrowing, lending and trading.
As the number of DeFi platforms grows, so do expectations. Although the decentralized finance system has great advantages compared to the traditional finance system, it is difficult to say that every project meets the expectations of the users. High transaction costs, low-interest rates, and complex structures can drive investors away.
Mountanaz (MNAZ) plans to address these shortcomings of pre-existing DeFi platforms with nominal transaction fees by creating an efficient, simple, and multi-chain ecosystem. The project team also aims to be listed on major decentralized exchanges (DEX) by the end of 2022. All you need to use the Mountanaz (MNAZ) platform is a smart device with an internet connection – Invest in Mountanaz's Presale now!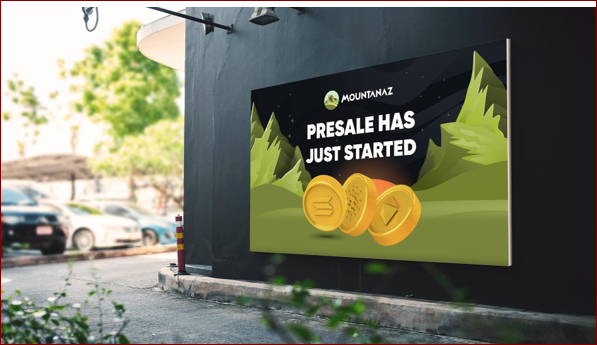 Convex Finance (CVX) optimize exchanges
Convex Finance (CVX) is a DeFi project built on the Curve platform. Convex is designed to optimize the Curve protocol, a platform that enables the exchange of similar assets.
One of Convex Finance's (CVX) most unique features is its "smart contract" system, which allows users to create and execute contracts without the need for a third party.
This makes transactions more secure and efficient, and also reduces costs. In addition, CVX offers a "proof-of-stake" (PoS) system that allows users to earn interest on their holdings. This makes CVX an attractive option for investors seeking to maximize their returns. Overall, Convex Finance (CVX) is a top-tier cryptocurrency with a strong market position and advanced features that make it a leading choice for investors and users alike.
UNUS SED LEO (LEO): Goal is progress
One of the great things about UNUS SED LEO (LEO) is that it is supported by imToken, MyEtherWallet, Jaxx, Trezor, MetaMask, Ledger Nano S and many other popular crypto wallets.
UNUS SED LEO (LEO), which entered the market in 2019 with a price of $0.80, progressed at similar levels until February 2021. After mid-February, the token showed a significant upward trend and surpassed the critical level of $2. It then peaked on February 8, 2022, reaching $8.04.
The LEO token is currently worth 630% more than its all-time low of 0.8036. Its total supply is 985,239,504.
Conclusion
While it is always important to do your own research before investing in any venture, Mountanaz (MNAZ) seems like a good investment opportunity. Their unique approach to the crypto industry and focus on sustainable practices make them stand out from other companies in the digital currency space.
Convex Finance (CVX) also appears to be a strong company with a bright future, and UNUS SED LEO (LEO) has had impressive growth so far this year. Do your due diligence before investing, but these three companies appear to have potential for investors.
Find Out More:
Presale: https://purchase.mountanaz.io/register
Website: http://mountanaz.io
Telegram: https://t.me/Mountanaz_Token
Twitter: https://twitter.com/mountanaz
Instagram: https://www.instagram.com/mountanaztoken