Lidl Cyprus held its second Sustainable Gastronomy Competition recently, combining a warm atmosphere with a great response. The event took place on June 15, at the Lidl Food Academy, in the heart of Nicosia, under the auspices of the Ministries of Education and Agriculture, as well as the Cyprus Chefs Association.
The award ceremony took place the day after the competition, attended by participants, representatives of colleges, schools and the media, as well as friends and associates of Lidl Cyprus. All attendees enjoyed delicious, sustainable gastronomic creations, with results announced over the course of the evening, and winners awarded.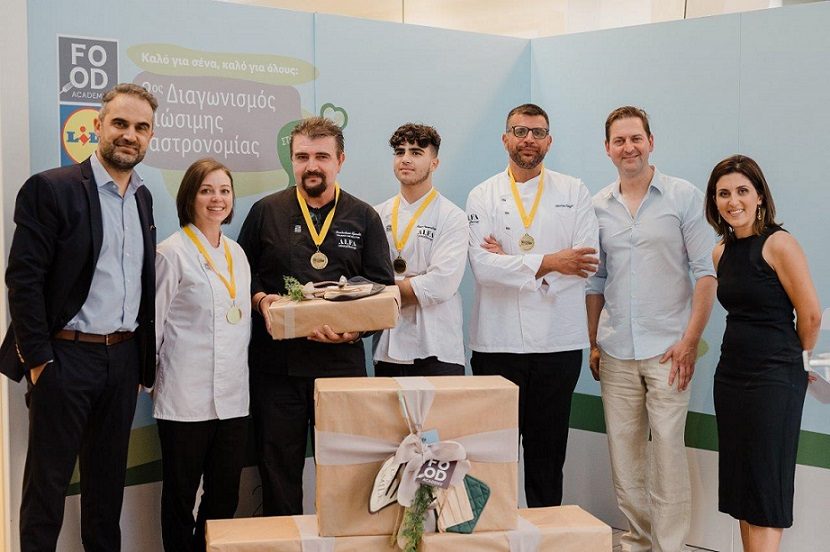 Competitors consisted of the Alpha Culinary & Beverage Academy, American College and Intercollege, with the challenge being to create the most delicious and sustainable three-course meal.
Ultimately emerging as winners were the Alfa Culinary & Beverage Academy team, consisting of Christos Sanga, Marios Papaprodromou and Valentina Galantari, led by Professor Konstantinos Afxentis, who accepted their medals with great pride.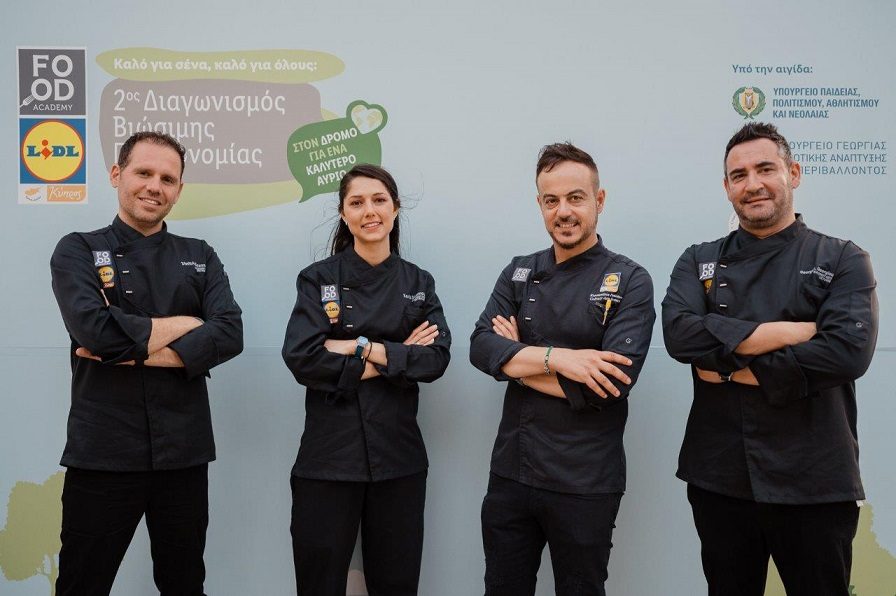 The victorious team succeeded in creating a unique three-course meal, perfectly in line with the criteria of sustainable gastronomy. The criteria on which courses were evaluated included the seasonality and locality of the ingredients used, the energy and water consumption needed to prepare the food, portion sizes, and the use of sustainable products and packaging recyclability.
Winners were awarded by Lidl Cyprus Human Resources Director Yiannis Epaminondas and Ministry of Agriculture representative Socrates Socrates.
"We have a lot to gain from Sustainable Gastronomy as our choices affect our health, the environment and food adequacy in the future," remarked Lidl Cyprus External Communication Officer Fotini Pallikaridou. "So, let's start thinking about tomorrow's planet and human – for a better future."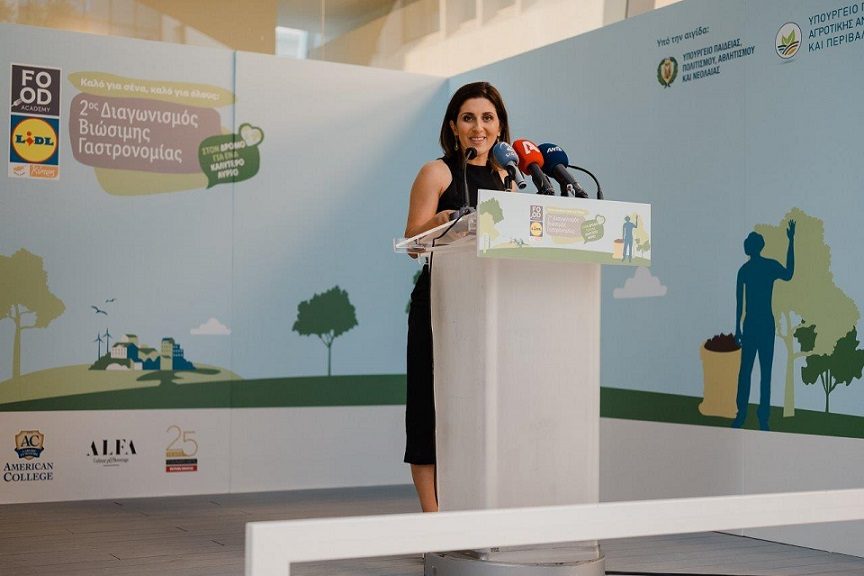 On behalf of Minister of Agriculture, Rural Development and Environment Costas Kadis, Socratous congratulated Lidl Cyprus for organising the Gastronomy Competition for the second consecutive year, saying: "these events are sensitive towards the need for rational management of natural resources used to produce the food we consume.
"On behalf of the Ministry of Agriculture, via the Common Agricultural Policy, more than €120m is spent in Cyprus annually, in the form of providing incentives to our farmers to carry out their agricultural activities through sustainable production methods, with respect towards the environment and our natural resources," he continued.
"Each of us, individually, through simple daily actions, such as, for example, choosing local seasonal products in quantities we really need, can integrate sustainable gastronomy into our lives, thereby contributing to the preservation of our natural resources for future generations."
Follow Lidl Cyprus at the following links: