Larnaka Tourism Board (LTB) and UCLan Cyprus university signed a Memorandum of Understanding (MoU) on June 20, 2022, with the aim of strengthening and consolidating their cooperation.
The MoU formally establishes the cooperation framework, encompassing the areas of research and innovation in tourism and hospitality, strategic planning and destination management.
Joint actions under the agreement include the preparation of studies, the exchange of know-how, the organisation of seminars, the promotion of initiatives and programmes, and other initiatives to do with the qualitative upgrading of the tourism industry of Larnaka region and beyond.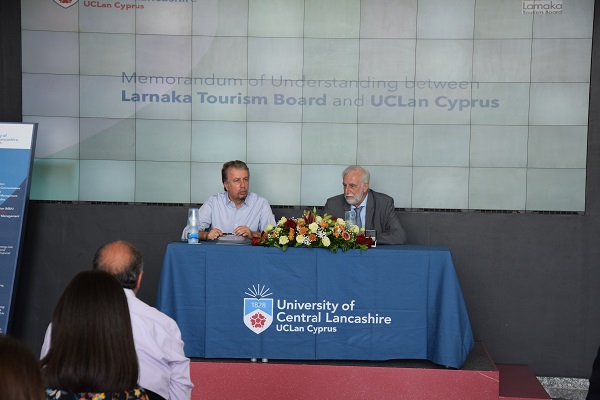 LTB Chairman Dinos Lefkaritis, and UCLan Cyprus Chair of the Council, Floros Voniatis, signed the MoU on behalf of their respective organisations, in the presence of the six-member Consultancy Committee for Strategic Planning in Tourism, set up within the memorandum's framework. Committee members consist of Sofoklis Sofokleous, Panicos Hadjiloizou, Nana Asmeni, Katerina Antoniou, Irene Georgiou and Dmitrii Novoselov.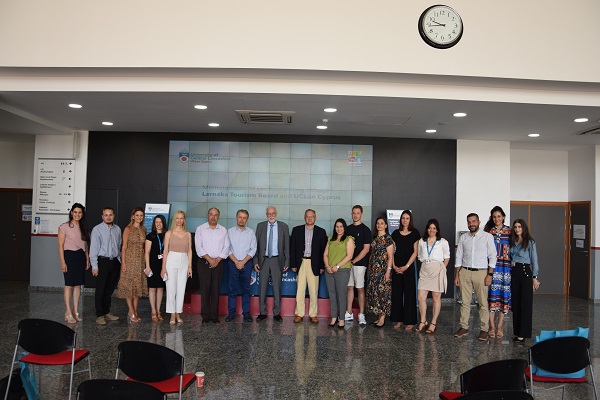 At the signing, Chairman Lefkaritis thanked the university for its cooperation with LTB to date, which the signing of the memorandum now solidifies and expands across various levels and sectors, via the implementation of mutually-beneficial actions.
For his part, Voniatis noted that the MoU with LTB was signed within the context of the university's strategy, which has a clear focus on strengthening cooperation and collaborations with local bodies, as well as the increasing demands for excellence, distinction, research and innovation.