Earlier this year, MUFG Investor Services, the asset servicing arm of one of the largest global banks in terms of assets, announced its intention of setting up a new operational centre in Limassol.
The Cyprus Mail spoke to CEO John Sergides about the organisation and why they chose Cyprus.
"Regarding people and geography, unlike many other asset servicing businesses, MUFG IS does not focus on low-cost operational centres, as we maintain a presence in high-quality locations that are close to our clients, a strategy that proved correct during the Covid-19 crisis as it afforded us significant resilience," Sergides said.
"We have never chosen locations for the lowest cost nor have any low-cost locations, which again is in stark contrast to our competitors," he added.
The MUFG IS CEO explained that the company established a physical presence where it believed there was an excellent talent pool, as well as where it can partner with the local communities and cities in which it is based.
"This allows us to not only help our clients but to also help that region as well," he said.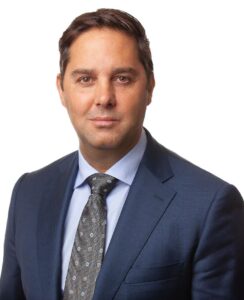 The company has shown how it has managed to set up a positive, reciprocal relationship in numerous locations around the world, including Halifax and Singapore.
One of the ways in which it cultivated its partnership with the community in those locations was through its cooperative initiatives with local universities, something which the company expects to also do in Cyprus.
"Our partnership involves offering scholarships, taking people straight from university, offering them rewarding careers, allowing them to travel with our company, and enabling them to work in one of our global offices," Sergides explained.
"So we have to give back to the local community, this is very important for us," he added.
The company already has a presence in Limassol through its financial technology office, where it employs approximately 60-70 people. The plan is to expand on this with the new operational centre.
"I would anticipate this office to have north of 300 people over the next few years, if not bigger than that, and we plan on growing from there," Sergides said regarding the company's mid-term plans.
He explained that the company believes Limassol to be the right location, something which resonates differently coming from a company that does not add new locations very often.
"We look at things on a very long-term basis, as we examine what people have done and why they've done it," he said.
"We try to learn from mistakes other people have made and act accordingly," he added.
The way the organisation is set up and dispersed globally is different to other players in the market. This is because the cost of operations does not factor into the decision-making process, but rather how clients can best be served.
"We focus on large, complex clients, who themselves are technology-driven, and as a result, our focus is on technology, and we offer our clients, which we view as partners in a mutually beneficial relationship, a very broad spectrum of services, not just pure fund administration," Sergides said.
In relation to this, MUFG IS provides the core admin complex of services, but also fund financing, FX services, banking and middle office outsourcing. The company constantly expands this range of services in partnership with its clients.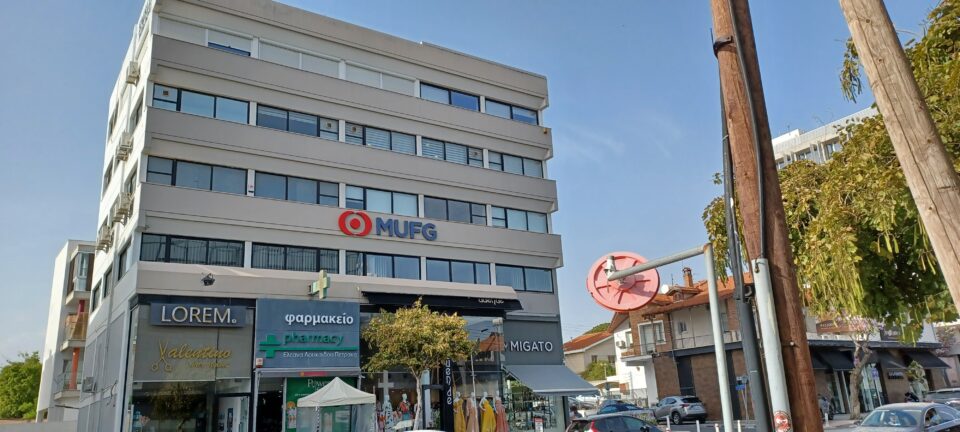 Sergides detailed how the hedge fund industry evolved over the years, moving from a completely self-enclosed ecosystem, with all services contained in-house, to hedge funds working in co-existence with external service providers.
"Initially, there were around 200,000 people globally working inside hedge funds, but as assets increased, the industry grew massively," he said.
"Now the number of people supporting the hedge fund space is perhaps in the region of a couple of million people globally," he added, noting that over 70 per cent of these people work in firms like MUFG IS.
With the growth of the hedge fund industry, new locations were sought out to augment centres like Luxembourg and Dublin. These locations included Poland, Hungary and the Czech Republic, among others.
Sergides said that the company looked at all of these locations, and while it makes sense for other firms to set up there, for MUFG IS, wage arbitrage was not a primary concern.
"We want to enter a country and be present in a place that is stable, has a high talent pool, has an internationally recognised accepted legal system, where English is a spoken language, and where we can find people with experience in banking and financial services who will be able to work in our industry," he said.
"Cyprus, from our perspective, came top of the list," he added.
The company believed that it had a first-mover advantage by choosing Cyprus, he explained.
"So we're setting up quickly, we're going to hire quickly, build a big, sustainable office and partner with people there," Sergides said.
"We do anticipate though that other people will follow suit, since people take notice when a firm of our size makes a move in this area," he added.
The operational centre in Cyprus is expected to provide the company's clients with an excellent, stable workforce with low turnover and high engagement scores.
Cyprus' location between the Middle East and Western Europe was also cited as a key reason for the company.
"It allows us to perform the tasks we need to do, it allows us to hire ready-made staff who come from the industry's huge talent pool, and to be able to partner with local universities to ensure that this is not a one-off hit, but rather a sustainable, growing new segment of the economy," Sergides said.
The MUFG IS CEO explained that the pandemic highlighted a few other benefits that Cyprus has to offer.
While the pandemic and its resulting restrictions were devastating on a global scale, it affected different countries in varying ways.
"Cyprus has always been a very resilient island and whatever has been thrown at it it seems to have overcome it fairly quickly with a minimum of fuss and it's always business as usual there," he said, noting that this is very important for the firm.
He added that during the pandemic's peak, other firms in very low-cost locations suffered from poor infrastructure. This, in turn, also hurt their clients.
"Clients look at you in times of need more than ever, they see how they can lean on you to support their own businesses," Sergides said.
"If you yourself are going through a huge upheaval through lack of infrastructure, support, communications or talent pool then that's not ideal for you as a business and certainly not ideal for your clients," he added.
Regarding Cyprus' own aspirations to grow its fund sector, Sergides said that this is "being pursued and should be pursued", but it is still quite small when compared to other markets.
However, Cyprus can provide a base for companies who wish to operate here while targeting regional and global markets.
"This is where we feel there is one of the biggest opportunities for Cyprus in the middle to long term," Sergides said.
"To transition away from the traditional financial services it has, not by doing away with them, but by adding this as an extra avenue for people to look at Cyprus in this respect," he added.
He also explained that traditional operational centres in Eastern Europe are becoming saturated and that people need new locations, especially with a growing workforce.
He added that Cyprus is an obvious choice, explaining that it's not about cost, but about value.
"There's an old expression that people in this business live and die by, which is that the bitterness of poor quality remains long after the sweetness of a low price has faded from memory," Sergides said.
He explained that people who want to pay less for things will always find a firm willing to charge less for those things.
However, this is a zero-sum game, because in the end both the clients and the employees stand to lose.
"You cannot have this if you want to have longevity in this business, both parties must win," he said.
"The clients must win, by getting the best service from the best provider who is committed, and the employees must benefit by having a great employer who supports them at all stages of their career and provides them with lifetime opportunities and career paths," he concluded.