Nicholas Karides looks at a new  intricately constructed account of a Cyprus Airways crash in the 60s
As if the collective Cypriot mind didn't have enough trouble distinguishing myth from historical reality, along comes Andreas Hadjikyriacos with an intricately constructed story based on historical events to short-circuit the excitable conspiracy-prone Cypriot psyche.
For optimists, the publication of fact-based historical fiction in a country that still struggles with its recent past might be construed as some kind of progress. More so at a time when almost everywhere else, even in countries grounded in sound readings of their history, fact-based fiction is increasingly being served as truth.
Hadjikyriacos' teasing novel Flight CY284 focuses on the Cyprus Airways flight that crashed into the Mediterranean near the island of Rhodes on October 12, 1967 with the loss of all 66 passengers and crew. It was at the time the worst aviation disaster in Cypriot history.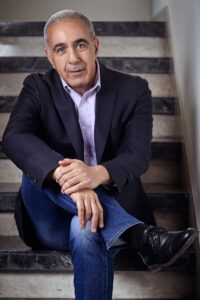 The De Havilland DH-106 Comet 4, operated by British European Airways, took off from London Heathrow as BE284 bound for Nicosia via Athens where it was designated as CY284. Building on Simon Hepworth's diligent research on the crash and the results of the investigation that followed, Hadjikyriacos uses the prevailing but never proven hypothesis as his narrative decoy: that CY284 came down as part of an attempt to assassinate General Georgios Grivas who had been expected to be on board.
The anti-colonial leader, who played an insidious role in post-independence Cypriot politics, had reportedly booked a seat on the flight but was a no-show. Hadjikyriacos allows the reader to hover between this deeply embedded perception and the cover-up counter narrative: that the British authorities had conveniently advanced the assassination line to deflect attention from the mechanical problems Comet 4s were experiencing at the time.
Hadjikyriacos' own improbable but not entirely impossible fantasy begins in Nicosia four years ago and blends real people whose identities he obscures and key political figures from Greece and Cyprus. His main character, reporter Stratis Leondaritis, who one suspects is Hadjikyriacos' alter ego, is prompted to dig deeper into the CY284 saga following a freak discovery connecting an unknown-to-him family event with a passenger on the fateful Comet. The reporter turns to his mentor Iasonas Spanides, a veteran journalist in Athens and once press officer at the Greek royal palace, for guidance and clues.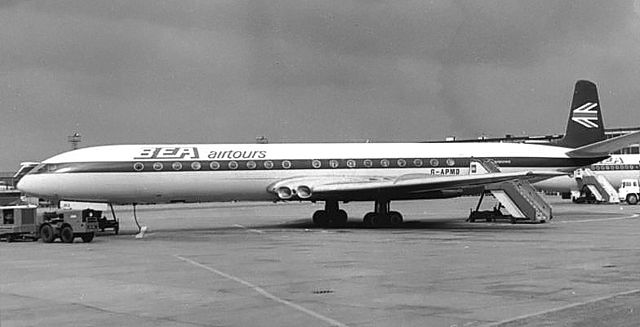 Pre-Google investigative journalism and yellowed diary entries combine with bruised civil servant egos and shadowy secret service operatives to take the reader into the darkness of the 1967 Athens junta and the tensions between the Greek generals and Archbishop Makarios. The story heats up with the Archbishop's alleged close relationship with the Queen Mother, Frederica of Hanover, the devious mother of King Constantine, and their discussions about an urgent mystery shipment to Cyprus.
It will not come as a surprise to those who know Hadjikyriacos (full disclosure: this writer among them) that he has produced a masterful plot combining his love of politics and historical detail with his astute journalistic writing. The story holds because he skillfully supports his figments as if he were corroborating the validity of factual reporting.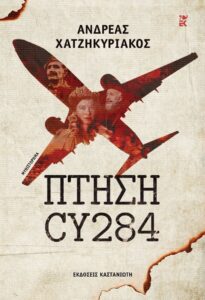 At his peak, he was the most well-informed and dispassionate political reporter at a time when it was rare for journalists in Cyprus to write with non-patriotic clarity. Having always had access to the political establishment he had to soak up many versions of the same stories. Finding their inconsistencies had been his bread and butter. This book does in fact feel like an homage to the journalism of old, the journalism he abandoned for communication consulting.
Had he stayed in the frustrating world of reporting perhaps instead of expertly fictionalising what is ultimately an engrossing story, one for which his publishers would be well advised to consider an English translation, he may have helped resolve the great mystery and delivered an explosive exclusive.
The Scotland Yard and UK Home Office files on CY284 will, however, remain suspiciously out of the public domain until 2066. The official line was that there wasn't enough evidence to charge anyone. Hepworth's 2018 book offered a comprehensive account of the flight, the recovery operation and the investigation and even led to a belated commemorative plaque placed at Heathrow to honour the 66 victims. But clearly there's more.
Hadjikyriacos spins his project along the famous quip by former US National Coordinator for Security and Counter-Terrorism Richard A Clarke: "Sometimes you can tell more truth through fiction." Probably. The reality of course is that outright lies and pure fiction are far easier to deal with than non-truths that are interspersed with facts and which then infiltrate our news stream and national narratives.
But that is, as they say, another story. This book is expertly spun and certainly challenges Cypriots' perceptions of their history. It also takes digs at the worshiping of their not-so-great political legends, the country's offshore money-making sins and even its lingering gender stereotypes. In its most meaningful part, in a short afterword entitled Post-Factum, Hadjikyriacos the journalist overrules Hadjikyriacos the novelist and goes on to explain to readers what the facts actually reveal and what they hide. Once a journalist always a journalist.