This is the home of the hillbilly – a term that's been around since the later 1800s. Today, the term carries derogatory overtones; but it's still how citizens of the Ozarks refer to themselves.
The majority of the Ozarks (often referred to as the Ozark Mountains or Ozark Plateau) fall into Southern Missouri and Northern Arkansas. A wild and relatively unpopulated area, the region is known for its unspoilt scenery: waterfalls, lakes, caves, and swathes of trees.
Plenty for visitors to see and the lakes alone see in excess of 5 million of them each year; within the entire region, the figure rises to more than 10 million! That's roughly eight times the population of the area. But though residents are mainly concentrated in the more urban areas, the fare of the region's first, mountain-dwelling communities is still going strong. And there's a strong emphasis on comfort food…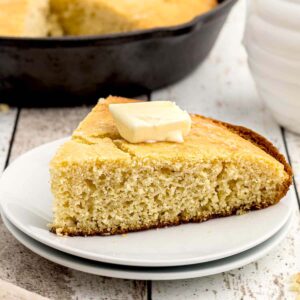 Skillet cornbread, ham hock and beans, and savoury succotash are popular local concoctions. The first is ubiquitous: often crumbled into a glass of milk for breakfast, or served with honey for dessert, skillet cornbread is boiled in salted water, mixed with bacon grease and eggs, and then fried on a cast-iron skillet. But ham hock and beans (made with smoked ham and pinto beans) is also a staple across the region, as is okra, potato, carrot, and chicken succotash.
Other comfort foods include fried catfish (caught by 'gigging', or spearing, before the fish is drenched in cornmeal, deep fried and served piping hot with coleslaw and chips); chicken and dumplings (a creamy stew designed to make the most of stringy meat); and smoked tomato soup (a classic that's given a local twist with the addition of thyme, garlic, and onion).
There are even a few dishes named specifically for the region, including Ozark Buttermilk Biscuits (a fluffy scone made with stone-ground flour and lashings of creamy buttermilk); Ozark Pie (foraged fruit sandwiched between a layer of pastry and a crumble topping); and the Ozark Blackberry Cobbler (much the same as the pie, but with blackberries and a sweetened pastry covering). Top it all off with corn whiskey 'moonshine' (the name given, during Prohibition, to any illegally brewed alcohol) and you'll be eating and drinking like the original hillbillies.