There's been a lot of bullish activity in crypto over the past month with many popular cryptocurrencies gaining in price by as much as 50% to 200%. Here are a few assets that are looking good going into next couple months that could pull off these same kinds of gains. 
Uniglo (GLO) — making diversified investing simple
Uniglo is a DeFi DAO that intends to accumulate a massive vault of digital assets of all types. These could include crypto coins, NFTs, and tokenized real world assets like gold, investment-grade collectibles, and real estate. Anything that can be tokenized is fair gaime. All members of the DAO get to vote on which assets to buy, when to take profits, and how many tokens to burn with those profits. All you have to do be part of the community is buy and hold the GLO token and you own a piece of the treasury.
So where does the money come from for the investments? Everyone who buys GLO tokens contrributes 5% of their stack to the treasury. Also, anyone who sells the tokens must leave 5% behind in the treasury. As you can surmise, this means that the value of the treasury is constantly rising — forever. And it doesn't matter whether we're in a bull or bear market. 
On top of that, GLO has a dual-layer burn mechanism that assures that the cirucalating supply of the token is eternally deflationary. First, profits from investment activities can be used to buy tokens off exchanges and burn them as voted on by GLO holders. Second, a 1% royalty on all GLO transfers is used to buy back and burn tokens. Each burn raises the price of the token.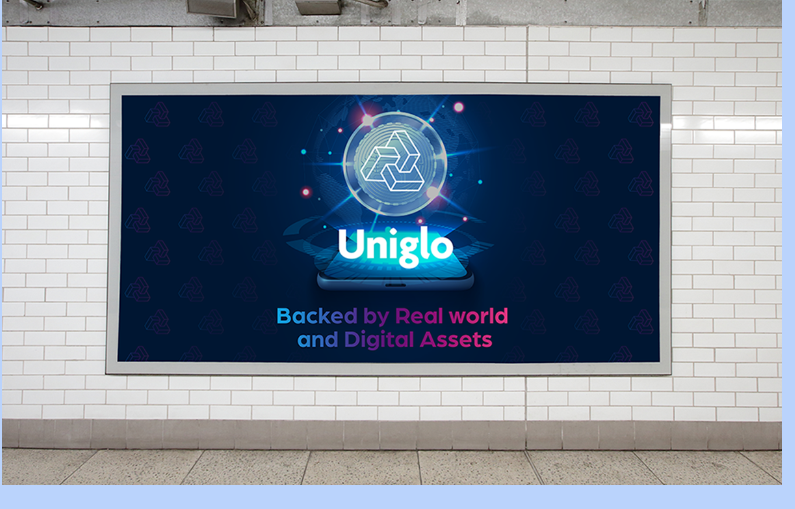 There are no charts to analyze with GLO. But that's because the platform hasn't launched yet. The GLO token is currently in ICO mode. When the protocol does launch in mid-October, any tokens remaining unsold after the presale will be burned. This could massively increase the price of the token before it goes onto exhcanges. 
On top of that, the simplicity of Uniglo gives the platform a shot at becomeing the first investment DAO to see mass adoption. If that happens, the sky is the limit and early investors could see life-changing gains. 
Quant (QNT) — An OS for blockchain interoperability
Quant is the developer of the Overledger blockchain and QNT token. The platform facilitates interoperability between multiple blockchains. The Quant Network is billed as the first OS built for blockchains. 
Quant recently crossed above the top Bollinger band on the weekly candle chart and is about to form a golden cross which is a super bullish sign. The price of QNT has risen about 200% since mid-june. Before the year is out, it could still run up another 250% to near the same price it was at a year ago. 
Theta Network (THETA)
Theta Network is a decentralized video streaming platform. It facilitates low-cost, high-quality, peer-to-peer video streaming without the need for a middleman such as YouTube or Twitter. 
The price of THETA is up about two-thirds in the past month. Although it hasn't crossed above the middle bollinger band yet, if it does, it could quickly surge another 150% to March 2022 levels making it a good candidate for a profitable swing trade. 
Learn more here
Join Presale: https://presale.uniglo.io/register 
Website: https://uniglo.io
Telegram: https://t.me/GloFoundation
Discord: https://discord.gg/a38KRnjQvW
Twitter: https://twitter.com/GloFoundation1
---
DISCLAIMER – "Views Expressed Disclaimer: Views and opinions expressed are those of the authors and do not reflect the official position of any other author, agency, organization, employer or company, including NEO CYMED PUBLISHING LIMITED, which is the publishing company performing under the name Cyprus-Mail…more
---