The Bank of Cyprus has had strong ties with the local society since its inception in 1899. Throughout its history, the Bank has focused on long-term sustainable practices and solutions that foster society. Today, as the country's leading financial institution, our vision and relentless efforts focus on the transition of the entire Society to a sustainable future. Building an organization with a clear strategy and effective corporate governance aligned with specific Environmental Social and Governance (ESG) priorities starts from within.
In a changing world, we aim to form lifelong partnerships with our customers. It is our goal to assist our clients with their most meaningful life events as well as their daily needs. Investing in top-notch professionals who utilize cutting-edge technology and operate ethically is one of our objectives. Besides being a systemic bank that drives growth and shareholder value, we are also one of the major drivers of progress in our community.
The greatest challenge of our time is moving to a sustainable economic model. Taking Cyprus into a sustainable future is our principle objective at the Bank of Cyprus. During the past few years, the Bank has made significant progress in transforming into a forward-looking organization and improving its performance in terms of organizational resilience and environmental sustainability. "Beyond Banking" continues to be the Bank's strategic approach to Sustainability and ethical business.
Our ESG Strategy
In November 2021, the Board of Directors approved the first Bank of Cyprus ESG strategy. Besides retaining its leadership position in the social and governance pillars, the Bank aims to make a positive impact on the environment by transforming its operations and its client chain.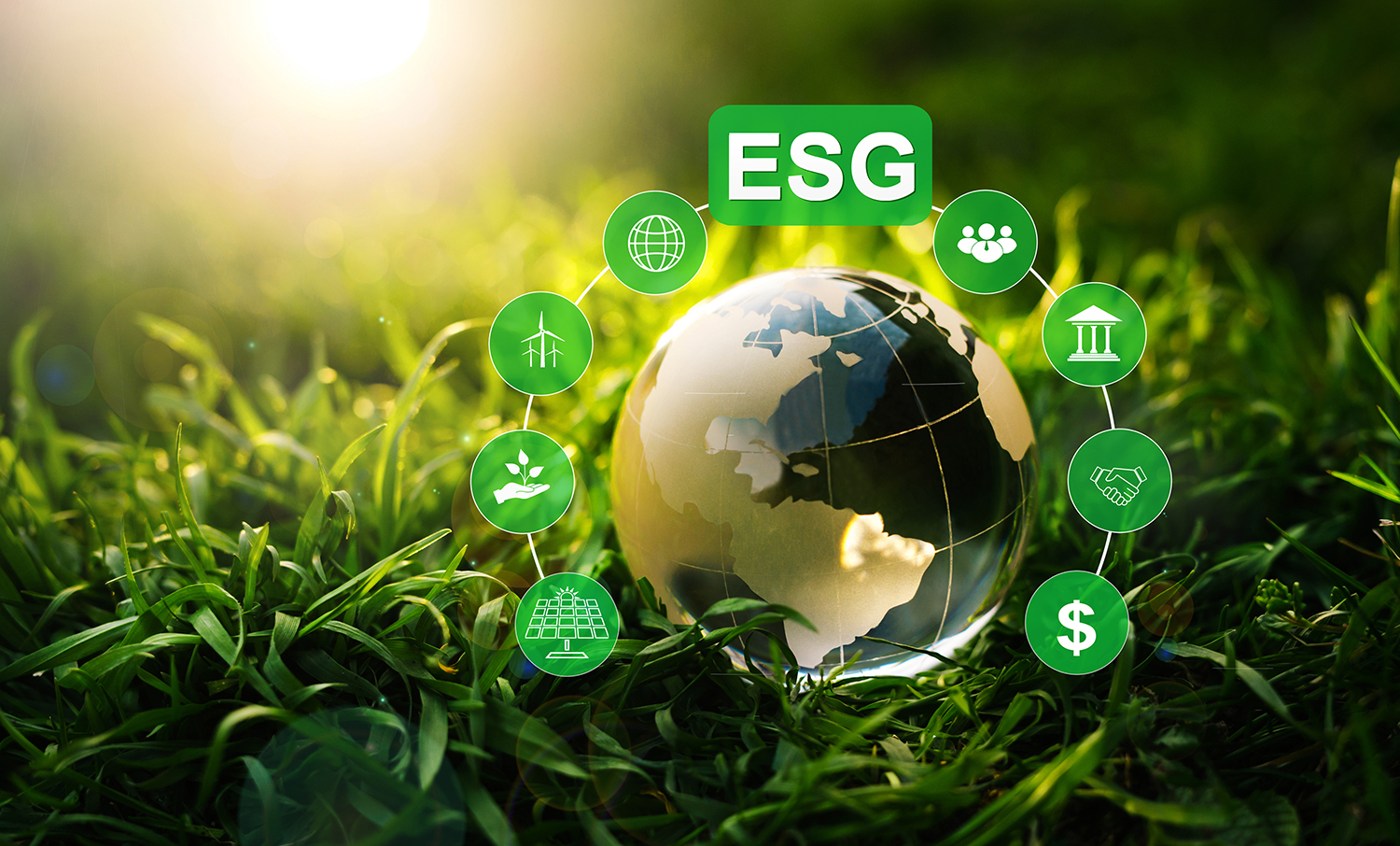 In March 2022, we set realistic, but achievable ESG targets, which are now being implemented:
● Become carbon neutral by 2030
● Become Net-Zero by 2050
● Consistently increase Green Asset Ratio
● Consistently increase Green Mortgage Ratio
● ≥30% women representation in Group's management bodies (defined as the Executive Committee (EXCO) and the extended EXCO) by 2030
In addition, an ESG roadmap has been developed to minimize risk and meet regulatory and market expectations while taking advantage of growth opportunities. In addition to defining ambitious targets, the Bank has also outlined a long-term working plan that encompasses areas such as decarbonizing operations and portfolios, identifying and assessing risks, and aligning policies with ESG strategies.
By adopting a sustainable agenda, the Bank has remained committed to organizational resilience. The initiatives we undertake align with international initiatives, especially the Sustainable Development Goals (SDGs). Transparent reporting of SDGs is an important part of our mission. As part of its updated ESG strategy, the Bank revised its previously chosen SDGs. Thus, all of the Targets that could affect its business environment and customer base are covered.
Helping Society in a practical way
Supporting Society is an integral part of the Bank's role. The company continues to make social investments in the healthcare sector and promotes the mental health of its employees and the community as a whole. As part of its initiatives, the Bank will strive to promote quality education in society and within the organization. The Bank will continue to provide equal employment, training, development, and promotion opportunities and monitor progress in these areas.
To ensure a better workplace environment, the company plans to continue investing in its digital infrastructure. In addition, it plans to develop products and services which improve customer experience, streamline internal processes, and introduce new methods of working.

A well-planned and coordinated effort
The Bank's Sustainability Committee was established at the end of 2020 and grew stronger within 2021. The Committee oversees the Bank's ESG agenda as it moves toward a cleaner, fairer, healthier, and safer world. It is our goal to help customers manage risks in a sustainable and equitable manner, and to be the employer of choice for the brightest, most diverse people in Cyprus. Among its responsibilities, the Committee guides and reviews the progress of the Bank's ESG strategy; monitors the implementation of its ESG policies, procedures, and objectives, monitors external environmental, social, and governance trends and risks; and reviews ESG-related disclosures. The Committee, chaired by the CEO, reports to the Executive Committee and the Board's Ethics, Conduct, and Culture Committee.
Our Values
Integrity: We are honest, ethical, and fair
Reliability: We keep our promises and adhere to our word
Collaboration: We build lifelong partnerships and work together for our shared future
Professionalism: We constantly enrich our skills and knowledge, keeping up to date with the developments in our industry
Innovation: We continuously move forward, innovating and improving