In a wedding dress designer to women around the world NIKI CHARALAMBOUS finds a woman who sees her muse in those she designs for
Her brand has gone beyond the boundaries of the local market, spreading its wings around the globe. From world-renowned fashion shows and exhibitions to professional collaborations with international fashion houses in Europe, Russia, Australia, America and the Arab world, Stalo Theodorou's brand has become synonymous with luxurious, high-end fashion bridalwear.
Stalo is certainly one of those designers every Cypriot and Greek has heard of. The mere mention of her name is usually met with a recollection of bridal and evening wear that light up a red carpet in Cyprus, or highly publicised event at Athens' stately Zappeion Hall.
Born in Tseri in Nicosia, the designer launched her eponymous label in 1991, and has since seen her fashion inspirations worn by women across the globe. Seeing art and travel as an opportunity, Stalo was invited to showcase her poetic and romantic gowns on an American reality show where her work received worldwide recognition and unprecedented exposure.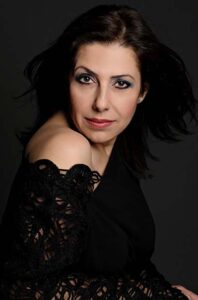 In creating the Complice-Stalo Theodorou brand what inspired you to become an 'accomplice' to the most powerful industry in the world?
I grew up watching my aunt and mother sewing. As a child, I used to sew clothes for my own dolls; eventually these dolls transformed into my brides.
This is exactly how I see my work. Essentially, I feel as though I am spending my time playing a game that fulfils me completely.
What is the ethos behind your brand?
My brand infuses an aura of romanticism with the scent of a woman that knows and gets what she wants. I possess my own creative identity, which carries my signature on every piece; a signature so unique and vivid, it awakens all the senses.
As a fashion designer, why did you decide to specialise in bespoke bridal gown designs?
A major turning point in a woman's life is symbolised by her wedding gown. It stands for the beginning of a new chapter; a commitment to starting a family.
A bridal gown is not a typical item of clothing. It represents the dreams of many women who want to look and feel their absolute best on their special day. Just like art, a bridal gown has no expiration date. It is a timeless work of art, and I want to contribute to this continued legacy.
Are there any defining moments that substantially altered the trajectory of your career?
I can think of two occasions that helped my work receive unparalleled visibility and recognition abroad. A few years ago, I was working with Los Angeles-based wedding industry entrepreneur Renée Strauss. She asked me to showcase my gowns on her reality programme Brides of Beverly Hills. It was a turning point in my life that changed my career and led to my work receiving international acclaim. Since then, I have not turned back.
Another moment that stands out for me was when I was exhibiting at the international wedding fair Si SposaItalia Collezioni in Milan. A reputable fashion designer came over to me after the presentation and knelt before me. He expressed his admiration for my work and his surprise at how my haute couture gowns, which are created for all types of women, took him by surprise. It also made me realise that the calibre of my work was comparable to that of many other reputable ateliers, which inspired me to keep working.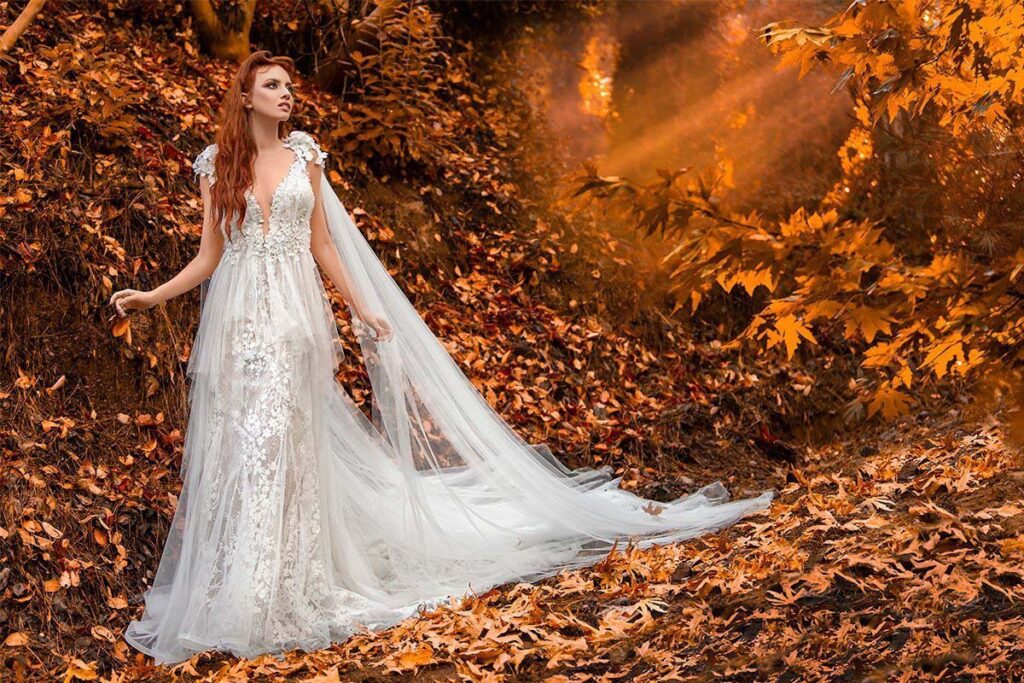 Do you believe local fashion designers have a future abroad?
Our small island of Cyprus boasts many people who have excelled abroad. Where you were born is irrelevant. What matters most are your fundamental principles, your desired message to the outside world as an individual and through your job, and your essential values and convictions. It is critical to pursue your goals and make your aspirations a reality.
Cyprus is where I personally feel grounded. I get my energy from the island, which motivates me to share my passion in my job.
How do you perceive every client, and how do you go about creating the ideal gown for that individual?
I find that styling every woman is a wonderful challenge. She is a unique individual, and I need to reflect that in the design I create. Every customer serves as my muse and acts as a blank canvas on which I can sketch. To ensure that the finished result is as distinctive as she is, I give it everything I have, every time.
What is the legacy you would like to leave behind?
I want to be remembered as the fairy godmother who made every woman's dream come true with her magical touch. I also want people to remember the aura of romanticism and finesse that best characterises my work.