In the world of the theatre, women are still seriously outnumbered by men. Alix Norman meets a group of women hoping to be the fabric of change
In 2021, the European Theatre Convention conducted the first large-scale study into gender equality in the theatre. And though we may have come a long way from Shakespeare's day (when female roles were played by men, and out of a total 981 characters, just 155 are women!), the results were still staggering…
While women hold more than 70 per cent of the jobs in costuming, hair and make-up, the prime positions of playwright, director and actor are dominated by men. Just 38 per cent of performers, 36 per cent of directors, and a mere 10 per cent of theatre critics are women. And though female playwrights write roles for both genders equally, male playwrights write 65 per cent of roles for their fellow men.
"It's this that we're working to change," says Monica Gavrielides who, along with Aleen Andreou, Natasha Tavoukjian and Tamara Tutnjevicis, founded the Women's Empowerment Theater (WET). "With this group, and our upcoming performance, we're sending out the message that, although women have come a long way, we're still undervalued – especially in the world of theatre."
Launched in 2019, WET is a Cyprus-based collective that's determined to give women a voice both on and off the stage. "We know, as well as any woman, what it means to be sidelined or stereotyped," says Monica. "I started my banking career in the 80s at Chase Manhattan, and on my first day I was told I'd never get anywhere if I wore trousers to the office!"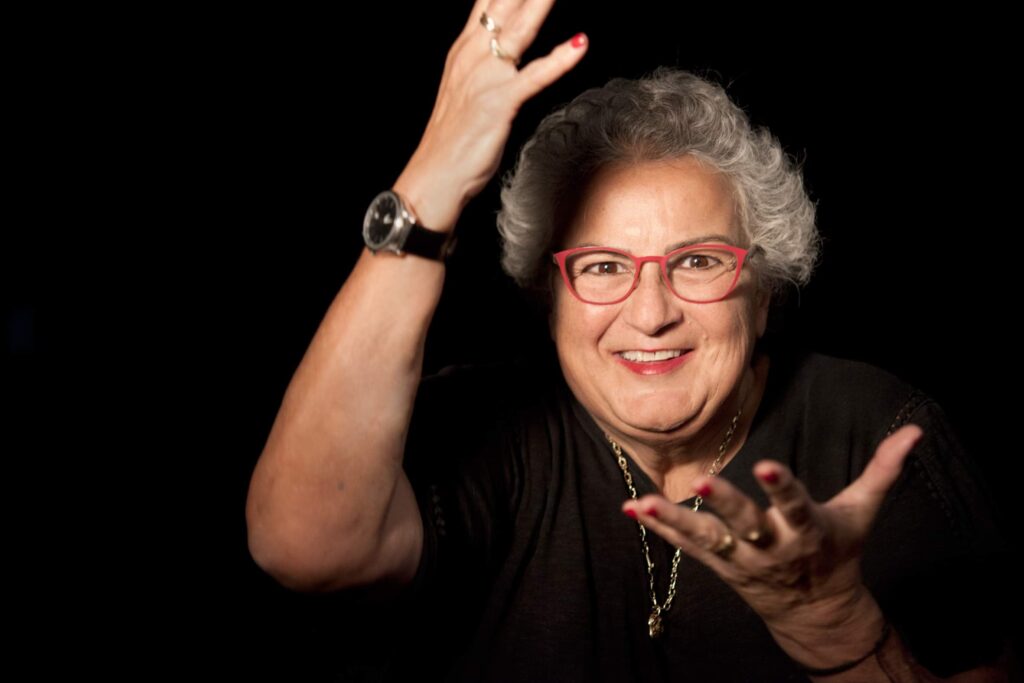 It's incidents such as this that make all four so determined to bring women's voices to prominence. Last autumn, the group staged a performance of Love, Loss and What I Wore, an Off-Broadway hit written by Nora and Delia Ephron featuring powerful monologues and ensembles from women. But this year, they're taking things a step further in the journey of female empowerment. In October, they're staging A Quilt of Life, a selection of 16 unique one-acters written by and featuring, in their entirety, women.
"Coming off the success of our 2021 performance, we decided there was more to be done, more that we could do to ensure women were heard," says Monica. "So this January, we came up with the idea of putting out a call for entirely original short scripts, all written by women about women."
Submissions began pouring in almost immediately. "It was most surprising!" Monica exclaims. "We knew there were hundreds of superb female writers out there, telling poignant stories, bittersweet tales, and amusing anecdotes. But we didn't expect quite so many submissions – and from all around the world!"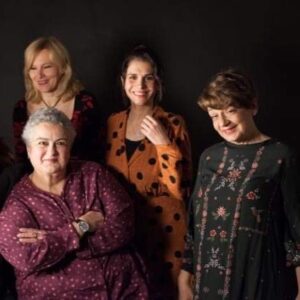 By the end of June, the open call had received a wealth of powerful scripts from as far away as California. And under the title A Quilt of Life, the final 16 choices have been woven into a one-hour performance, set to be staged at Pallouriotissa's Theatre Dentro on October 21 and 22 this year. "It's a quilt because each story tells a patch of someone's life," Monica reveals. "The lives of many women, all with unique experiences, woven together into a touching patchwork of humanity…"
Each act features moving characters and poignant stories: tales of a mother with dementia, a child with autism, the death of a cousin. "But there are highly amusing moments as well," smiles Monica. "Incidents that will resonate with all women. We have a wonderful script about a high-flying businesswoman who wows her colleagues at a key event and then leaves to find she simply can't remember where she's parked her car! A divorcee who hopes to stay friends with her ex, because he's the only one who can unclog the loo! And a highly amusing audience participation moment taking place at the gates of hell!"
These are all, says Monica, issues to which all women will relate. "Men too," she adds. "We're certainly not banning men from the audience! Female empowerment requires understanding and support from both sexes. 'A Quilt of Life' is designed to touch every heart and mind; to send a positive message of female strength and capability that will speak to everyone. Our audience will see themselves in many of the characters; in their hopes and dreams, their struggles and triumphs. They'll find their preconceptions challenged; their feelings touched; and their funny bones tickled!"
All 16 of the final submissions are a single act, none longer than 15 minutes at the very most, giving a total run-time of just under one hour. The director is female, the characters are female, and the net proceeds of the two performances will go to The Association for Prevention and Handling of Violence in the Family, which provides help to all women, regardless of background and age.
Similarly, all roles are played by local female actors, chosen for their talent in portraying challenging roles. Except for one, who has, Monica reveals, never acted before…
"One of the most striking submissions we received was a poem from an African American Latinx playwright based in the States. We knew instantly that it had to be included, but that such a complex heritage would require a unique actor, the like of which we were unlikely to find in Cyprus. And so," she reveals, "we actually asked the playwright herself to be the actor, and we're including this as a video within the performance!"
The remaining playwrights have given WET carte blanche in production terms, confident that the group will remain true to the original message. And the entire cast of actors is currently in rehearsals, preparing to display their theatrical Quilt to the world on October 20 and 22.
"Redressing the lack of female representation both on and off the stage is a weighty responsibility," Monica acknowledges. "But we're remaining true to women's voices, to the message they want to give to the world. We've come quite a way since the days of Shakespeare," she smiles. "But there's still a long journey ahead. Let's hope A Quilt of Life will be part of the fabric of change…."
For more information, visit the Facebook page 'WET Women's Empowerment Theater'. 'A Quilt of Life' is currently seeking additional sponsorship, please contact Monica on 99 222962