The new BMW X1 model is here. Dynamic and uncompromising, the most popular model in its class has arrived in Cyprus for the first time, promising a new imposing appearance, top performance and safety.
The all-new, third generation BMW X1 model, made its first official Cyprus appearance at an impressive event, held at the Char. Pilakoutas showcase, attended by guests from the Group's partners and media representatives. At the presentation, accompanied by Greek and international jazz and pop music, attendees were able to view the new model first-hand, while enjoying cocktails inspired by the BMW X1, BMW X1 Plug-in Hybrid and BMW iX1.
With its standout design, superior spaciousness, advanced digitalisation – and, for the first time, a fully electric power train – the new BMW X1 provides an authentic experience of freedom and independence in everyday driving, as well as on longer journeys. Its progressive design and refined interior ambience, as well as its expanded range of standard equipment as compared to the outgoing model, highlight the X1's inherent premium character.
The new X1's biggest differentiation is that, for the first time, it comes with three types of drive systems: internal combustion engine, Plug-in Hybrid (PHEV) technology, and as a pure electric BMW iX1 model, bringing zero-emission driving to a vehicle category experiencing a global upswing.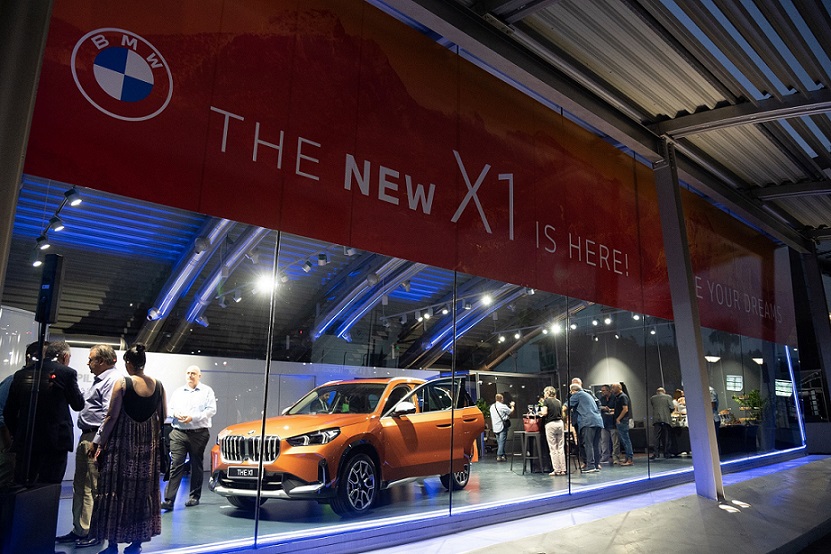 Welcoming guests to the presentation of the all-new X1, Pilakouta Group's Head of Business Development, Klelia Pilakouta, noted: "The new generation of the BMW X1 is coming and is changing the face of the luxury SUV segment.
"With a new, imposing look, it exudes ruggedness and a distinct aura of freedom. At the same time, its innovative technologies, functionality, flexibility and practicality make family trips and everyday commutes enjoyable.
"An already-successful model moves into the future and becomes even better," she continued. "With the new X1, which offers an extensive range of standard equipment, one can experience the exciting world of the BMW X series: impressive aesthetics, technological innovation, driving pleasure, comfort, spaciousness and, of course, top safety. Because a modern car must, first and foremost, be safe."
The new BMW X1 is available at Char.Pilakoutas Ltd showrooms, Cyprus-wide, and challenges you to get behind its wheel!