Reflect Festival, the largest tech gathering in Cyprus, returns to Limassol later this month, to bring forward innovation, technology and good ideas. The festival's fifth edition will unite around 5,000 people to strengthen the local startup ecosystem and help the country become an actual "tech island".
Over October 19-21, the city will buzz with engaging presentations, insightful discussions and diverse networking activities. And, for the first time ever, attendees will enjoy a large-scale expo full of startups and activities prepared by the festival's partners.
"This is our biggest Reflect yet, and we're beyond excited to show you all this year's action-packed programme," says festival co-founder Stylianos Lambrou. "Our mission to bring Cyprus to the forefront of innovation successfully continues."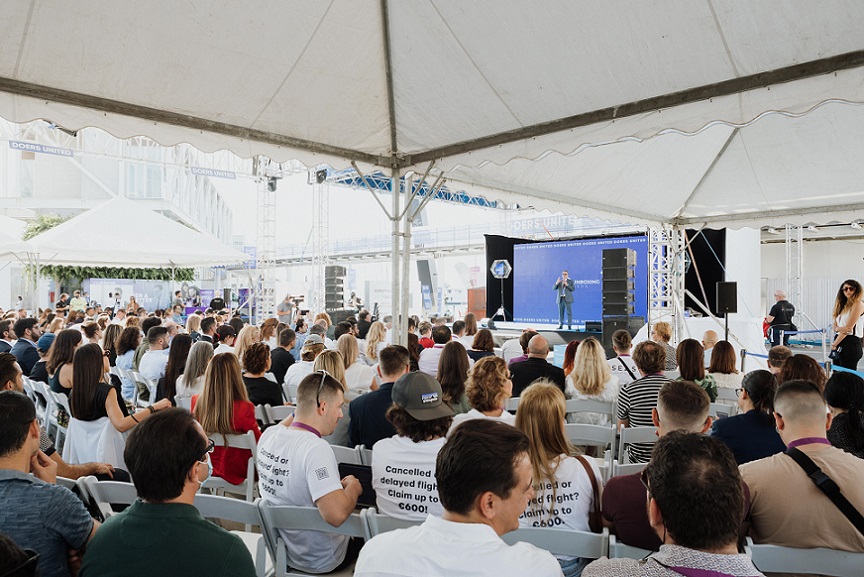 A packed programme throughout town
Reflect offers three stages around Limassol this year, which will see more than 100 speakers share their stories. In terms of its programming, the festival will explore three main topics, each giving their name to a stage: Building the Future (Old Port Stage), Money & Web3 (Carob Mill Stage), and You 2.0 (Castle Square Stage).
As always, Reflect's Old Port main stage will feature curated stories that resonated throughout the year and shaped our world. The first day will focus on technology, and on Day 2, speakers will share their entrepreneurial takeaways.
The second stage will reflect Cyprus' focus on becoming a hub for cutting-edge fintech companies and exciting internet startups. Attendees will thus explore fintech, blockchain, crypto, gaming, the internet's future, metaverse, and much more.
As for the stage aptly named You 2.0, the audience will enjoy hearing about a diverse mix of topics on building better lives and societies. Be it health and well-being, future of work, or impact; speakers here will present some of the festival's most relatable stories.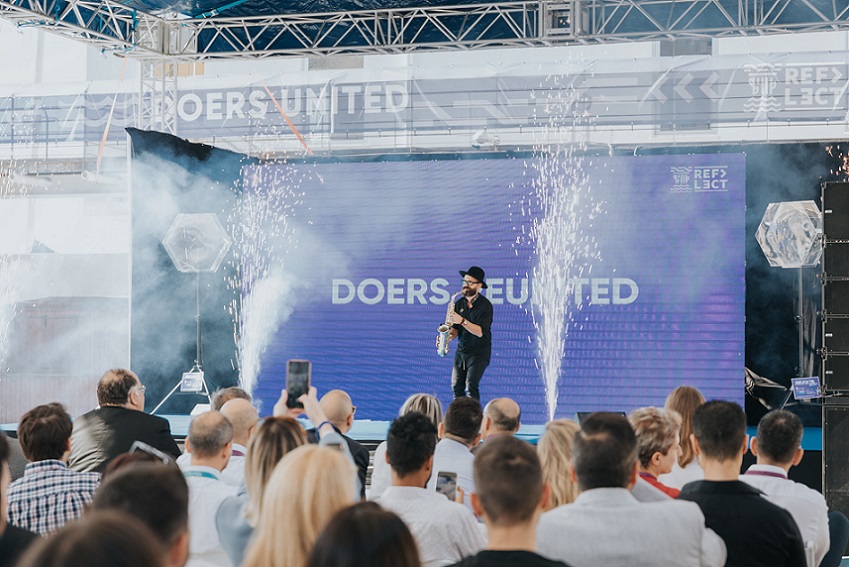 Meeting old and new friends
"For the first time ever, we're building an extensive dedicated expo area full of 50+ startups, activities and people worth meeting," notes Dusan Duffek, Reflect Festival co-founder. "We hope this will encourage even more valuable conversations between our attendees and give more opportunities to startups and partners to showcase their work."
Yet as loyal attendees already know, there's more to Reflect than business and learning. As ever, organisers are preparing plenty of opportunities for serendipitous meetings during the extensive networking programme.
"We're kicking this off in Limassol Agora on October 19th; all the attendees are invited to get into the Reflect mood one day before we open our stages," Lambrou says.
The social gatherings and networking sessions will continue throughout the next two days, with parties to be held on the beach and at the Old Port square that everyone can access, as well as more VIP and invite-only meetings.
Ultimately, Lambrou believes the carefully-curated programme and heavy focus on in-person connections make Reflect a time well-spent for anyone with a "doer" mindset.
"Reflect is a welcoming and open-minded place, and we have something interesting ready for everyone driven by curiosity and passion," he says. "I encourage everyone to participate, help the mission and grow with our amazing community."