Shoppers appear to show limited interest in Black Friday sales, as stores opened their doors early Friday to fewer crowds than usual likely to due the economic climate fuelled by inflation.
Stores were stocked with many of their sale items, but the expected rush of previous years was not apparent at many locations.
The head of the small shopkeepers' federation (Povek) Stephanos Koursaris said that a limited turnout was expected this year due to the economic difficulties Cypriots were facing.
He said this year the public was reserved due to the economic difficulties.
"We don't have the most ideal economic environment. You realise that everyone has problems. There are the costs of electricity, fuel and inflation, which have limited the financial capabilities of the public. The purchases during this period will be limited to the financial capabilities of the consumers," he said.
Commenting further he said that Black Friday should be held over three days in Cyprus so consumers can enjoy the "incredible sales".
He added that he will soon send an invitation to the ministry of commerce to take on an initiative to start a dialogue with the employers' organisations and business associations, with the aim of having another tactic in relation to Black Friday from next year.
"I am for Black Friday lasting just two to three days to entice people with exceptional discounts," he told CNA.
He added that the institution, as a commercial activity, benefits the economy, benefits the businessmen, but above all it is also aimed at the benefit of the consumer.
"On this day businesses must offer the opportunity of the lowest price, so that the consumer benefits," he said.
Commenting on the length of sales some stores are running, Koursaris said that in Cyprus by having them last a month or even longer it makes the consumer not interested in turning out initially.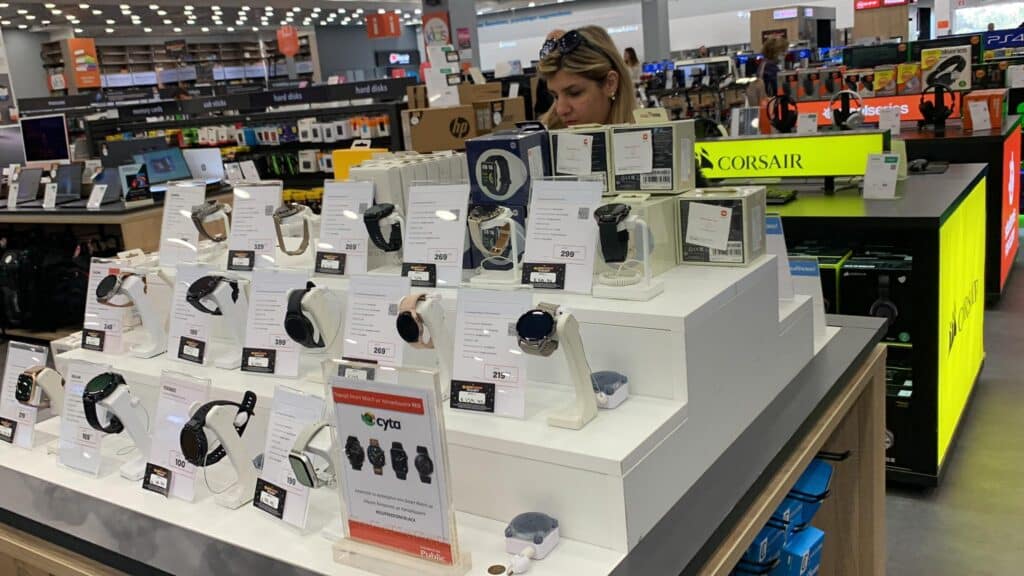 The head of the Consumers' Association, Marios Droushiotis, also echoed Koursaris' sentiment, saying he disagreed with the choice of some stores to start the discounts much earlier.
As he told Philenews, when the sales start so early, people have no incentive to visit the stores on Black Friday.
He also pointed out that businesses have lost their credibility with people and "now they think that they will not benefit from the discounts."
At the same time, he expressed the opinion that consumers were much more careful than in other years and think about how much money they will spend, as they are going through difficult times.
Meanwhile in the north, reports and videos showed long queues forming at the Ayios Dhometios crossing point as Turkish Cypriots were also heading to the sales.
Kibris Postasi reported that the queues from the north were of mostly "luxury vehicles".
According to the report, most of the people queuing to cross were families not so affected by the current crisis.