At a time when we are all being encouraged to shop local, ALIX NORMAN finds the websites where you can do just that, buying presents for all that are created on the island
There are five recognised stages of Christmas shopping.
Nonchalance: "I've ages; it's the start of December."
Creativity: "I'll just hit up Pinterest for some crafty ideas."
Panic: "Bugger. I'm crap at making stuff!"
Anger: "Bloody hell, why is the mall so crowded?"
But if you've ever wanted to skip straight to Number 5, Joy, then there are two simple ways to fast-track your Christmas purchases. Both take a couple of hours. And both are simple, festive and fun!
TO CYPRUS WITH LOVE
Online Xmas shopping has been all the rage for years. But the real catalyst for digital commerce was Covid.
"I started Crazy Cow Gifts in March 2019," reveals Rachel Stone. "And one of the big reasons it grew was the pandemic – there were months on end of lockdowns, and I could see that extending through to Christmas."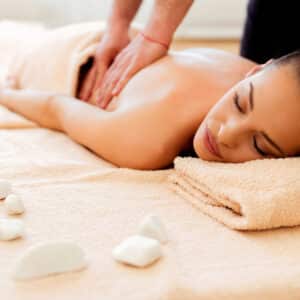 With over 4,500 gifts across 12 categories (including Hampers, Personalised Gifts, and Experiences), Crazy Cow is Cyprus' online gift go-to: a site where you can find everything from handmade mug sets for the kids to colour to luxury private jet trips. "It's literally everything you need for Christmas all in one place," says Rachel. "Gifts for the kids, the spouse, the mother-in-law and the boss. And gifts at every price point, whether you're looking for a handmade card or a corporate Christmas package."
Originally from the UK, Rachel has based Crazy Cow on the popular High Street retail experience – something she suggests is missing in Cyprus. "I know only too well there's no shop in any local mall where you can get all the presents you need in one fell swoop. Sure, you can fight your way from shop to shop, hoping to find everything you need. But I'd far rather sit on the couch with a glass of wine and spend an hour or so online."
While retail giants such as amazon play off exactly this principle, Rachel eschews ordering from abroad. "It's so important that we shop local, that we keep the money in our community," she explains. "From the very start, I've only accepted local vendors, people who are offering gifts or experiences that are island-based. And I'm very proud to offer an online platform to over 200 local businesses, ranging from crafty individuals who can't afford their own website to island-wide firms who understand the importance of keeping things in the community."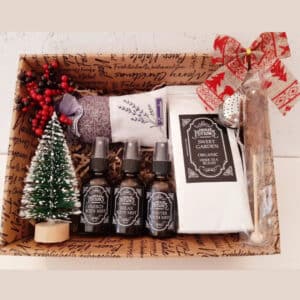 Shipping only from Cyprus to Cyprus, using local postage or couriers, Crazy Cow is a boon for shoppers in other countries. "A huge percentage of our customers are based in the UK and Australia," says Rachel. "Come Christmas, they want to send something back to the family without worrying about shipping costs and times, and that's where we come in: there's something for everyone, and your gift will be at the door in 72 hours or less."
The first Cyprus-based gift service of its kind, Crazy Cow has gone from strength to strength thanks to its wide variety of locally-made gifts and experiences. "While hampers and hotel stays are always incredibly popular Christmas gifts," she explains, "in 2022, we're seeing a massive uptick in personalised presents – unique, thoughtful gifts you can't find anywhere else. It's a great way to let someone know you care enough to put thought into their gift; bring them true joy. And, since you're not going to be fighting the Christmas crowds yourself, shopping at Crazy Cow is going to boost your joy too!"
THE TRUE CHRISTMAS MARKET
Come Christmas, @handmade.in.cyprus is a gateway to a truly local shopping experience. Featuring wares from hundreds of artists, "every product," says founder Luzdary Hammad Stavrou, "is made by hand in Cyprus."
Launched in April 2021, the Instagram account is a repository of carefully curated gift ideas; there's no tack here – instead you'll find the little luxuries you'd buy for yourself. And all are crafted right here by talented artists based across the island.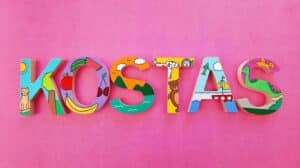 "The site started randomly," says the founder. "And it was all because of my name!" Half-Colombian, half-Palestinian, American-born Luzdary found it impossible to find anything personalised in Cyprus. "It's not like you can walk into a periptero and grab a keychain with the word 'Luzdary' on it!" she laughs. "But I could see there was a real market for that sort of thing. So I did some research…."
There were, she discovered, any number of local artists producing tailor-made gifts. But what they were lacking was a platform. "So I set up the account and started promoting all these vendors and their unique creations," explains Luzdary. "And over time, it just grew and grew…"
While the Instagram account merely promotes the vendors – "I don't make any money from it," says Luzdary. "It's a passion project that drives people to the artists' sites" – it's the markets that are a blessing for those on the hunt for gifts.
Unlike similar offerings, the Handmade in Cyprus Christmas market is dedicated solely to shopping. "I'm a mum myself, so I know the minute you add face painting and entertainment, your Christmas list goes out the window," she laughs. "Instead, our Markets focus on providing quality Christmas presents sans distractions, with every item on your gift list in one place. It negates the need to traipse round multiple shops, but still allows you to see the items in person; meet the artists; and touch, feel and smell the products."
Luzdary is very strict with her criteria: items in the market must be handmade in Cyprus by people who share her passion for community: "Like @pixie.flames' eco-friendly candles; @firealchemyofficial's mouth-scorching chilli sauces; divine wooden creation from @thecypriotcarver."
And she'll be shopping her own Christmas list entirely at the upcoming markets in both Nicosia and Limassol. "I have my eye on a hand-bound journal for my sister from @pinna_nobilis_bookworks; tie-dyed socks from @georgiamoditi for my brother; and beaded décor from @lotsoflove for my Mum. This is no-stress Christmas shopping that I know will bring lots of joy!"
To shop Crazy Cow Gifts, visit https://crazycowgifts.com/
The Handmade in Cyprus Christmas Markets take place at Nicosia's 10.10 Hall on Dec 10 and 11, and at Limassol's Roots – The Space on Dec 10, 11, 17 and 18