Teams of volunteers man the Logos Hope around the year, visiting ports in different countries where they sell books and work with local organisations. It is currently in Limassol. ELENI PHILIPPOU finds out more
Life aboard a ship is no ordinary adventure. It is full of ups and downs, often literally, and you are living hundreds of others in cramped conditions. A ship with a purpose, Logos Hope sails the world bringing its bookfair to countries around the globe one port at a time.
The ship is currently in Limassol, where it will remain until December 13. Its bookfair hosts over 5,000 titles, mainly in English, and once onboard there is more to explore. The Journey of Life display, a café and sometimes a short tour or a chat with one of the crew members and volunteers.
"I think the uniqueness about being a volunteer on Logos Hope is the crew itself," Director of Port Engagements Nidhin Sebastian the told the Sunday Mail. "We have over 350 crew members of 65 different nationalities, everyone is from different cultures and being able to live with them all and live in harmony and peace is the best feeling."
Logos Hope is run by a global team of religious-orientated volunteers and a specialised crew who join either for a few months or a few years. In 2009, the ship began its book journey when the German trust GBA Ships (Good Books for All) converted it from a car ferry to what it is today. "Originally," said captain James Berry, "she was called the Gustava Vasa which sailed in Sweden. For much of her life, she was called the Norrona and sailed from Denmark to the Faroe Islands until we bought her and renamed her Logos Hope."
Today it sails the world, stopping at each port for a few weeks. From Cyprus, it will leave for Lebanon to welcome the New Year before heading to Egypt and Jordan. The book fair is the main attraction of the ship and from where it gets a third of its funding.
"We have a mix of books from a mix of sources," Berry said, "some books we purchase we directly sell on the ship. And we purchase from publishers from the US and the UK. We also sometimes purchase local books from local publishers, this is to sell in local languages."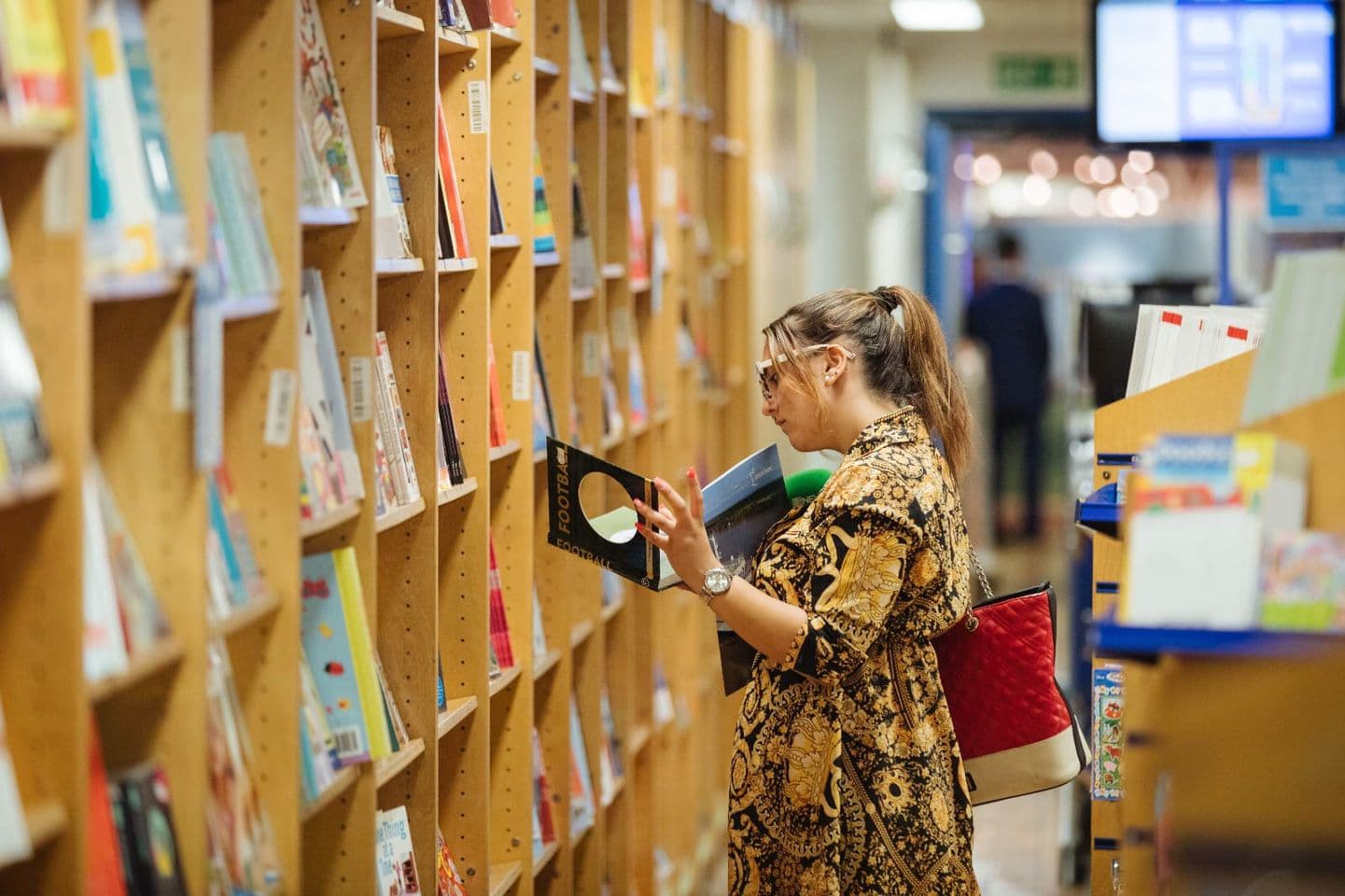 To visit the ship while it docks in Limassol, visitors can head to the DP world cruise Terminal Limassol to purchase a €1 ticket. Due to port regulations everyone has to be registered and visitors will be required to bring a photo ID, wait for the process to be completed and then board a shuttle bus to the ship. During the week, visiting hours for the book fair are 2pm to 9pm, 10am to 9pm on Saturdays and it is closed on December 7 and 12.
When docked, volunteer teams from Logos Hope go into surrounding areas to visit hospitals, orphanages, communities and centres to provide supplies and community care. "We really tailor what we do to where the ship is," Berry added, "I think this is key for something like us that operates in so many different countries where there are so many different people, cultures and needs. And we do really want to be sensitive to the local culture and we want to leave something that has a lasting impact. We are only in port for a few weeks and we don't live there, and we are not locals, so we really look for local organisations to partner with. And as part of the process when we are looking at a ship visit, we send a few crewmembers ahead of the ship for two to three months to meet with key local contacts, they live in the port area before we get there and identify local projects and organisations that we can be a part of."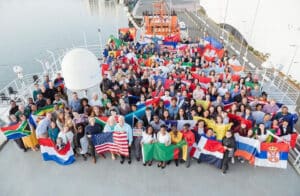 In the past the Logos Hope team has helped distribute water filters, reading glasses and cleaned up after natural disasters. At the moment, they are working on programmes on human trafficking, bullying and social media.
But it is not all about life onboard. "I enjoy days off as I get to meet local people especially here in Limassol though I didn't have the chance to go onshore yet, but meeting and closely working with the port officials and other people working in the port I can already sense the richness of Limassol, Cyprus and its culture," Sebastian said.
"The biggest thing I have learnt," he concluded, "is people. People are the biggest asset of a port, of a country. Everyone has their own unique way of living, of working of communicating, of expressing, and living in harmony and that is the greatest thing I have learnt while visiting different ports."
www.gbaships.org/en/logoshope. Facebook page @logoshopecyprus