Cyta unveiled its Cyta Rewards loyalty scheme and new My Cyta app for Android and iOS, at a festive presentation that took place in Nicosia on December 9, attended by its partners and media representatives.
Through Cyta Rewards, the island's main telco provider will rewards customers with gifts, exclusive privileges and entries in major prize draws. For the first big draw of the December-January entries, three lucky entrants stand to win unique travel experiences: a Club Med ski trip in the French Alps for four, tickets to a Harry Styles concert in London for two and seats at a Silverstone F1 race for two.
To participate in the Cyta Rewards scheme, customers must download the My Cyta app onto their mobile phones, as part of an easy-to-use personalised service channel that will constantly evolve in response to customers' needs for simplicity, speed, flexibility and security. Via the app, Cyta subscribers will effortlessly be able to manage and monitor their service usage, pay bills and have everything they need to communicate, at their fingertips. Meanwhile, by entering the Cyta Rewards scheme, they will automatically secure surprise offers.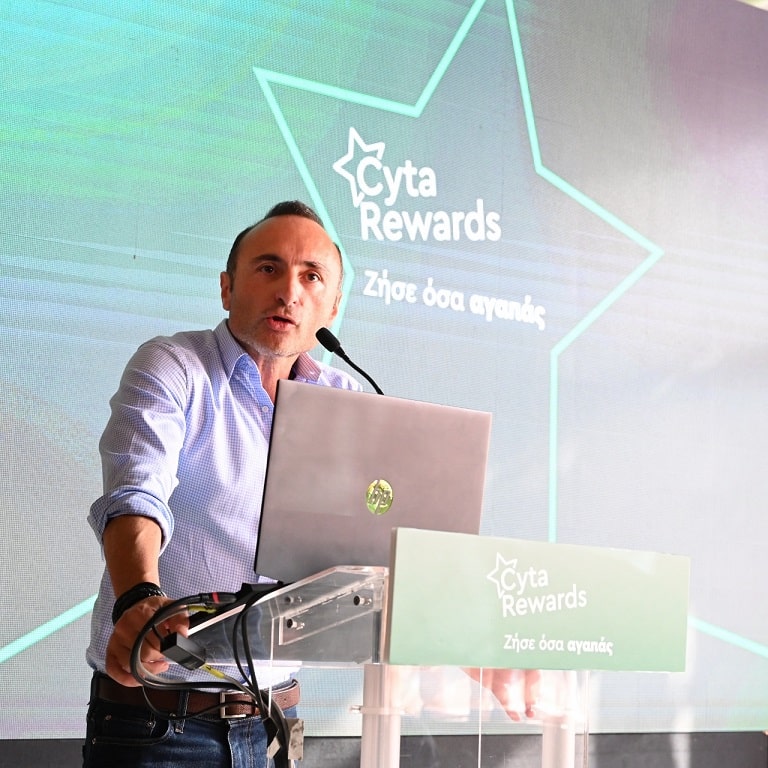 "Our promise to our customers is that we will always design technology that enhances the physical world and strengthens human relationships," noted Cyta CEO Andreas Neocleous in his address. "That's why we created the My Cyta App that offers our customers worry-free management of their services and control over their communication.
"With Cyta Rewards, we thank them from the bottom of our hearts for their loyalty, and reciprocate with unforgettable experiences and gifts," he added.
Find the My Cyta App at the Apple Store (Apple.com/MyCytaApp) and the Google Play Store (play.google.com/MyCytaApp).