The New Cyprus museum – with a price tag of €144m – will be the number one tourist attraction for the millions of Cyprus' visitors, Transport Minister Yiannis Karousos said on Wednesday.
The minister has set high expectations for the project's success, stating that it will be one of most important museums in Europe.
"Just as Paris has the Louvre, London has the British museum and Athens has the Acropolis museum – we will now have the new Cyprus museum in Nicosia," the minister said.
Karousos shared his vision after signing the contract for the construction of the museum, stating that work will begin in January and will be completed within 42 months. He added that once the construction is complete there will be a period of 18 months to get the museum set up with its exhibitions, meaning that it will be open to the public in 60 months.
Τhe 40,000-square metre museum will be constructed across the street from the existing one – built by the British in 1908 – where the old Nicosia general hospital once stood, and across the road from parliament.
The current museum in Nicosia has a 4.5-star rating on Google from 1,236 reviews with one comment describing it as "small but perfectly formed".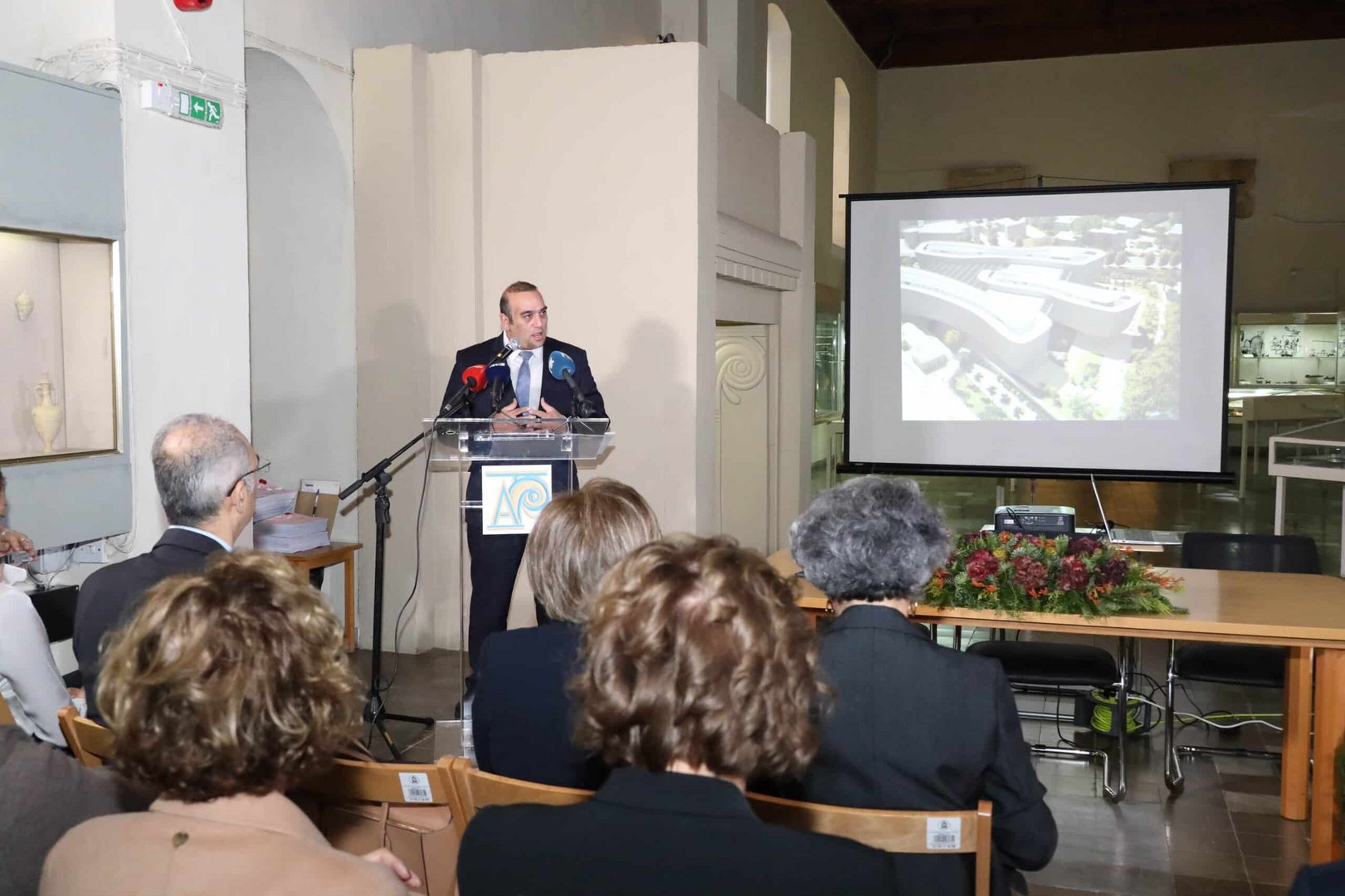 But Karousos emphasised that the new museum will have 5,500sqm available for permanent exhibition spaces that will house about 6,500 artifacts. The museum will also have spaces for alternating exhibitions, education programmes, conservation workshops, café/restaurants, a library, a public square and underground parking.
He expressed his belief that the museum will become a driving force for drawing visitors to the capital which will in turn provide significant economic, cultural and social benefits.
Nicosia mayor Constantinos Yiorkadjis also praised the project on Wednesday, describing it as: "A modern and magnificent museum, worthy of the history and culture of our country".
As for the current museum, Karousos said last year that it was deemed necessary to rehouse the museum since, despite the alterations and additions made in the past "this historic building is no longer able to meet the multidimensional role that a modern, national archaeological museum is expected to play".
The design of the new Cyprus museum is by Theoni Xanthi of XZA Architects, who won a competition back in 2017. Construction will be carried out by Cyfield.