The refurbished Larnaca archaeological museum will showcase the city's history and relationship with antiquity, President Nicos Anastasiades said on Friday.
He was inaugurating the new museum during a tour of Larnaca that saw him visiting several finished and unfinished projects around the city.
The president said the museum was "a truly remarkable project which highlights Larnaca's history and relationship with antiquity, as the most ancient city in Cyprus.
"Through new museum standards, it will expose our cultural heritage and historical course," he added, highlighting that its renovation has raised the visitor count from 2,000 to 11,000.
Anastasiades congratulated those involved in the renovation, giving special thanks to Transport Minister Yiannis Karousos "for the interest and perseverance he showed to complete this project".
He went on to explain that the project was originally planning for a more conservative extension and renovation, but was later expanded, with a final cost of €1.4 million, "which was worth it".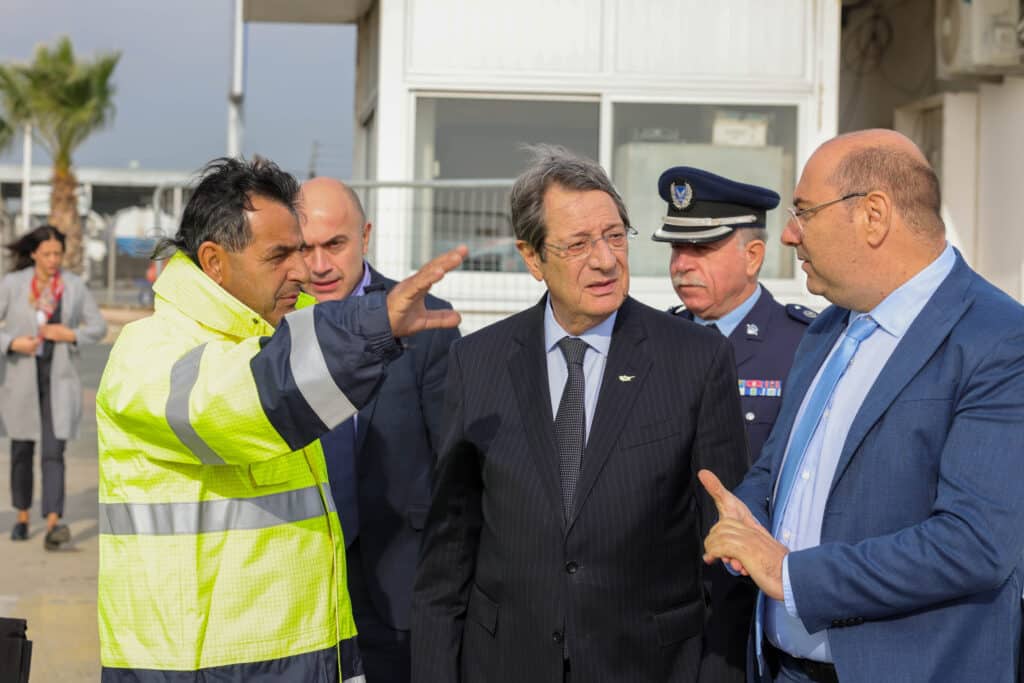 Earlier in the day, accompanied by Karousos, the president inspected the works of the third phase of the reconstruction of the Larnaca-Dhekelia coastal road in the Oroklini area, and then visited the former site of the oil refineries with Energy Minister Natasa Pilides.
He then inaugurated the new premises for the Larnaca Tennis Club, the refurbished Larnaca Municipal Market. On Friday evening he is due to open the new Search and Rescue centre, and a wing at Larnaca hospital.