The outgoing government is handing over a healthy and robust economy, with prospects for further growth and development in the current years, Finance Minister Constantinos Petrides said during a presentation of his ministry's work on Tuesday.
Petrides stressed that rational economic policies should not be ignored for the sake of other reasons, in order to ensure sound management and continuity in Cyprus' economic development.
"I think that the public service in Cyprus, led by the Ministry of Finance, constitutes the country's backbone, guaranteeing that management is done in a rational way and that there is continuity, as long as economic rationality is not ignored for the sake of other purposes", he said.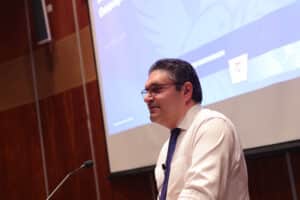 At the same time, he mentioned that various proposals circulating before the election are not consistent with the principle that economic resources are limited. In relation to this, he referenced a quote by American economist Thomas Sowell, who said that "the first lesson of economics is scarcity: there is never enough of anything to satisfy all those who want it; the first lesson of politics is to disregard the first lesson of economics".
Asked how the state payroll can be restrained and what should be done with the cost of living allowance (CoLA), the Finance Minister said that it would be extra-institutional for the Ministry of Finance to participate in the dialogue on CoLA and would not intervene institutionally in agreements that mainly have to do with with the private sector.
He added that the civil servants union Pasydy has never raised the issue of CoLA and that there is another procedure to follow when it comes to the public sector.
"If there was an agreement in the private sector then we would probably implement it too," he said.
"We are looking at whatever comes in an official capacity," he added.
He added that he would not implement CoLA unilaterally for the public sector, citing that it would be socially unfair, since it would cost the taxpayer money that would be paid in part by people who do not benefit from CoLA.
The minister also referenced Cyprus' dire economic situation in 2013, with recession rates outstripping the averages of both the European Union and the eurozone, combined with an unemployment peak of 15.9 per cent.
In 2015, after Cyprus started implementing various measures and objectives as part of the Economic Adjustment Programme, the economy started to show signs of recovery, with a growth rate of 5.5 per cent finally being recorded in 2019.
This was disrupted yet again in 2020, Petrides explained, when the Covid-19 pandemic put a stop to five years of economic development, prompting the government to take a number of measures to deal with the consequences.
"After effectively dealing with 3 crises, the financial one, the pandemic and the energy crisis, economic activity finally resumed in 2022, with a growth rate of 6.6 per cent, combined with a low unemployment rate of 6.7 per cent," Petrides said, noting that there is now fiscal stability, with public debt falling below 90 per cent.
In terms of unemployment, Petrides noted that the unemployment rate was halved in 2018 before a further substantial decrease in 2022.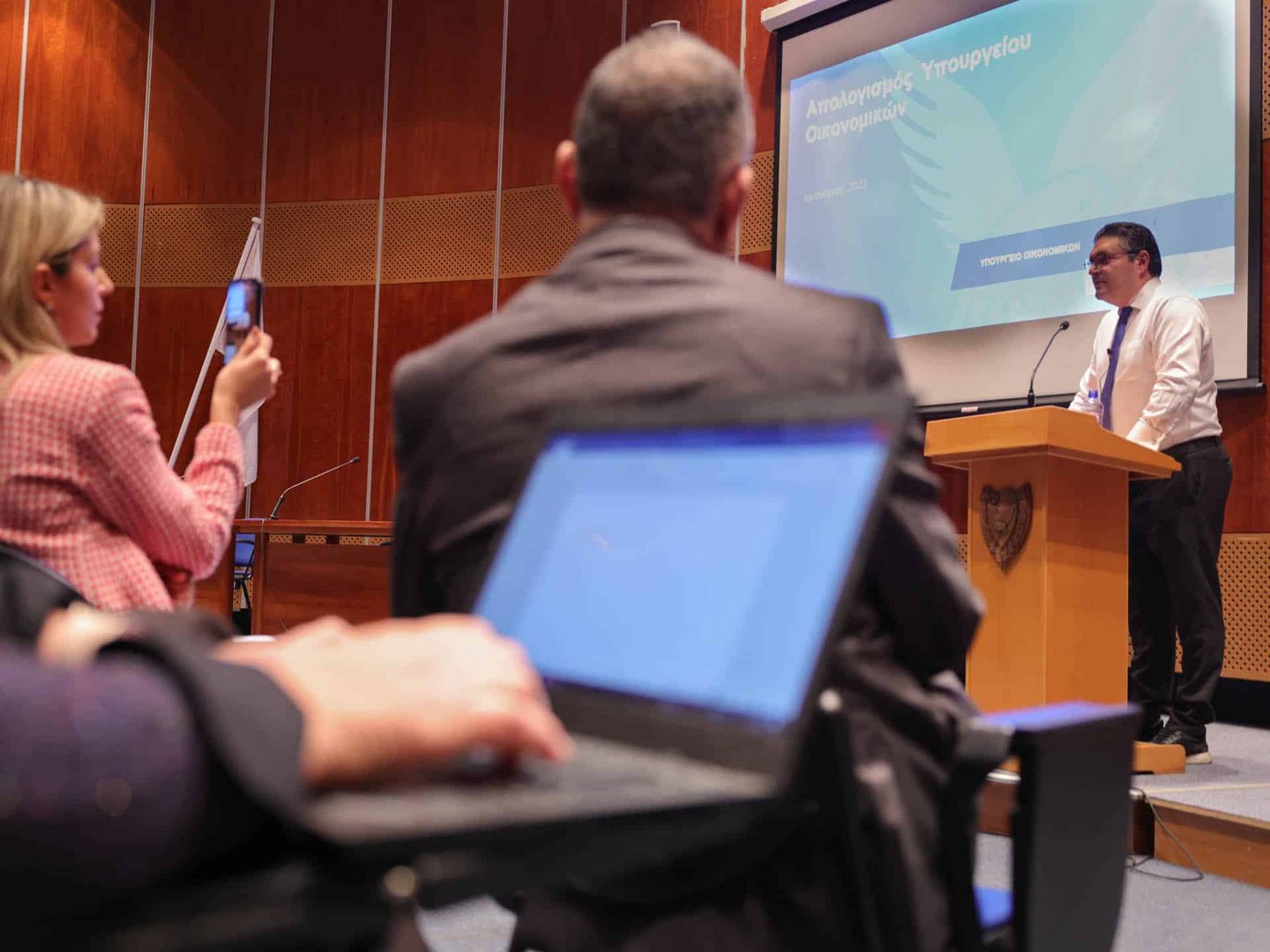 "In 2013, the defining feature of the Cypriot economy was unemployment, but this was reversed to the point where the market had unfilled job positions," Petrides noted.
"There has been a growing number of vacancies between 2013 and the present day, a result of intense economic activity, and a reflection of the momentum and prospects of the Cypriot economy," he added.
The minister also said that a number of social indicators have been improving, with the percentage of people who are at risk of poverty and the people who are at risk of social exclusion both falling between 2013 and 2022.
He noted that the Gini coefficient, which is an index of inequality distribution or concentration of income presented significant improvement in 2021 compared to 2013, dropping to 29.4 per cent, from its previous figure of 32.4 per cent.
In terms of public finances, the minister said that a fiscal deficit of 5.7 per cent of GDP in 2013 was subsequently converted to a surplus of 3.5 per cent of GDP in 2018, while a surplus of 1.2 per cent of GDP is expected for 2022.
Petrides explained that this was the result of prudent financial policies combined with social support programmes during times of crisis.
After having outlined a number of other positive indicators about the Cypriot economy and public debt, Petrides stated that during the third quarter of 2021, Cyprus experienced the second-largest public debt decrease, as a percentage of GDP, among all other EU member states.
In terms of inflation, the minister noted that the inflation rate peaked at 8.4 per cent for the entirety of the previous year.
The determining factor was the increase in the price of oil in international markets, which rose by 42.6 per cent in 2022, Petrides said, combined with the euro's decline against the dollar.
Regarding harmonised inflation in the EU during 2022, Cyprus ranked fifth lowest among member states, with a rate of 8.1 per cent, compared to 9.2 per cent and 8.4 per cent in the EU and Eurozone respectively. Inflation is expected to peak at 3 per cent in 2023.
Petrides stressed the importance of Cyprus' upgrades from all rating agencies between 2013 and now, with Fitch upgrading its credit rating long-term bond (from the lowest in 2013) by 13 notches, the S&P's House by 12 notches, the DBRS agency by 9 notches and Moody's by 8 notches during this time.
"In just 2 years, Cyprus achieved significant credit improvement, leading to an improvement in interest in government bonds and a reduction of financing costs," Petrides said.
"During the period 2013-2022, the maturity of the long-term bond of the Republic of Cyprus was upgraded 27 times by four credit rating agencies," he added.
What is more, Petrides also said that there has been an alignment between government policies and the Finance Ministry's long-term strategic objectives.
These include ensuring macroeconomic and financial stability and promoting sustainable development, safeguarding the sustainability of public finances, aiming for an efficient public sector, aiming for the rational management of human resources and the state's properties, as well as aiming for a new development model for Cyprus.