Two men, two dogs are on a mission – to put an end to animal poisoning
She pauses, sniffs again, then stops. Sofie then sits, stock-still. This is the cue for Andreas to rush in, to see what Sofie's 'super-sense', her nose, has found. He puts his precious charge on the lead, as an extra precaution, then leans in to see what lies in the shadow of the thorn bush, with due caution.
Sofie is a handsome young Border Collie, a bundle of bright-eyed black-and-whiteness. Andreas Christoforou is a seasoned Game & Fauna Service warden, well used to patrolling the hills. He has recently turned dog handler. Man and dog have undergone many days of rigorous training together, and are now an inseparable and highly efficient duo. A team geared towards life-saving moments just like these, played out in the corner of a stony field in the 'middle of nowhere' in the remote Limassol hills.
What Andreas finds under the bush, thanks to Sofie's expert snout, is a lump of raw meat. They both know better – in Sofie's case thanks to months of strict training – than to touch it. A visual inspection confirms that, once again, Sofie's honed instincts were not wrong. There is a telltale dust on the meat. Poison, a banned pesticide placed on a bait to kill dogs or foxes. Toxic enough to kill anything unfortunate enough to take the bait, be this dog, hedgehog, fox or bird. A poison persistent enough to also kill anything unlucky enough to feed, later, on the first victim. A chain of agonising death.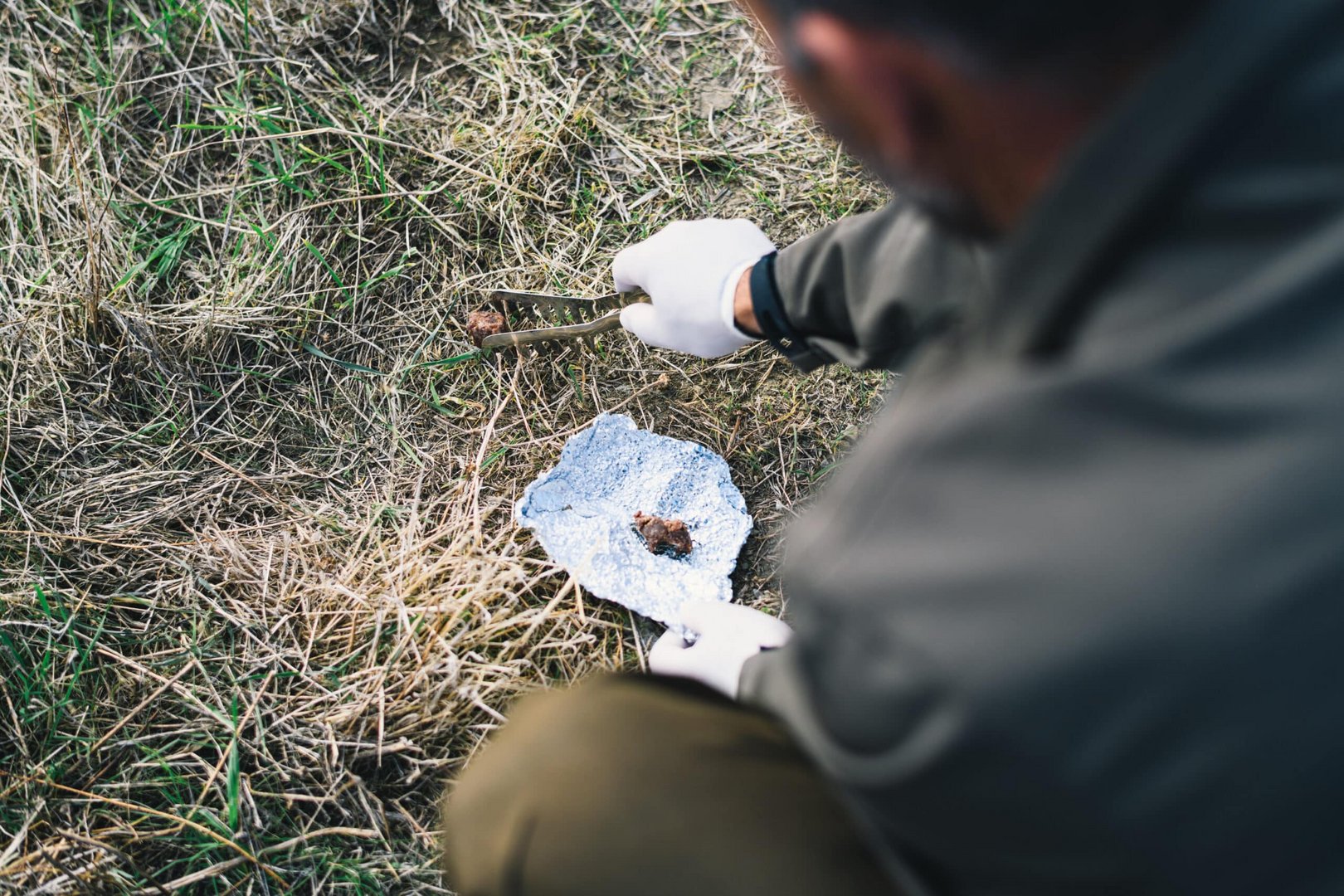 Poison baits are illegal. They are also the hidden threat that stalks our countryside. Andreas Christoforou and Sofie – and Andreas Koumbaris and Dixie, who make up Cyprus' other anti-poison dog unit (ApDU) duo – are on the front-line of efforts to get rid of this all-too-widespread menace to wildlife.
On this particular afternoon and with their search complete, Andreas and Sofie recover over ten deadly chunks of meat. A small victory in what was always going to be a long campaign against the poisoners. The evidence is that, for the most part, the guilty parties are either shepherds employing a misguided defence of their livestock from foxes and stray dogs, or hunters targeting the gun dogs of rivals. The poison of choice is Carbofuran, a highly toxic pesticide banned in the EU.
Since they began combing the Cyprus countryside in May last year, as part of the EU-funded 'LIFE with Vultures' project, Dixie, Sofie, Andreas and Andreas have recovered and removed over 30 kilos of poison baits from our countryside. The dog units have carried out more than 240 patrols, operating across the island, but focusing on the hills and valleys in a broad expanse between Limassol and Paphos, where most poisoning seems to take place and where our last vultures fly. The dog teams have responded to almost 50 reports of poisoned baits or poisoned animals – in 40 of these call-outs, they found either baits or their victims, or both.
Think how many foxes, hedgehogs, eagles and vultures this sniffer action has already saved in half a year of action. Impossible to know exactly, of course, but certainly hundreds of wildlife lives spared. This is crucial in the big effort, which is the focus for 'LIFE with Vultures', to save our dwindling Griffon Vulture population from extinction. We always knew poisoning was a serious problem – the tragically low numbers of vultures and ravens in Cyprus are testimony to this. The tragic loss of half our vulture population in a mass poisoning in May last year was a bitter reminder of this. The work of the dog units has made the full extent of the problem even more painfully clear.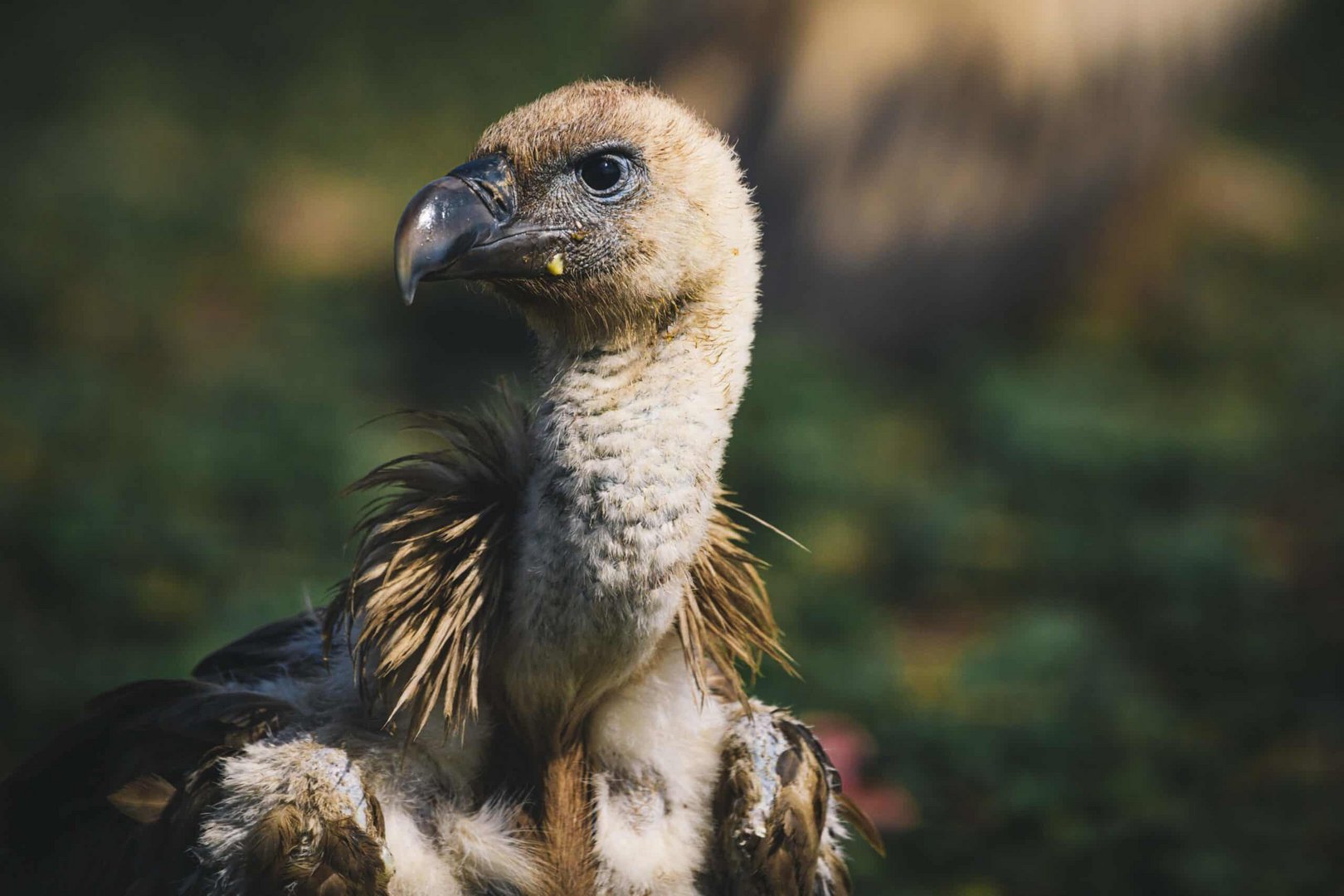 The 'LIFE with Vultures' project takes a multi-faceted approach to tackling the use of illegal poison baits. From information gathering, to awareness-raising, to talking with key players (including potential poisoners), to seeking punishments for perpetrators, to working with enforcement bodies. With the support of experts from abroad, targeted trainings have been set up for the police, Game & Fauna Service, state lab and Veterinary Services. Participation has been enthusiastic and a momentum and coordination are building for far more determined enforcement. The recent hefty fine handed down by Game and Fauna Service to a wildlife poisoner in the Dierona area was a key milestone. This €21,000 penalty was the first ever for animal poisoning and carries a clear message that poisoning is no longer 'the crime with no punishment'.
We need all these different actions if we are to turn the tide on poisoning, which seems so ingrained in much of our rural culture. There can be little doubt, however, as to where the prize for most popular, exciting and hands-on anti-poison action has to go. It goes to the two all-action border collies whose natural instincts the project has honed into a formidable anti-poison tool, with the indispensable support of handlers Andreas and Andreas.
BirdLife Cyprus leads the four-year project, but is a team effort, with fellow NGOs Terra Cypria and the Vulture Conservation Foundation, plus the Game & Fauna Service, all playing their full part. It was decided early on in the project that the dog units would best be housed with the Game & Fauna Service (even though both BirdLife Cyprus and Terra Cypria were more-than-a-little keen to enjoy this privilege and challenge!). It was a decision based on the longevity offered to the dog units by the government body and the enforcement authority the Game & Fauna wardens would bring to the equation. It has proved a sound move.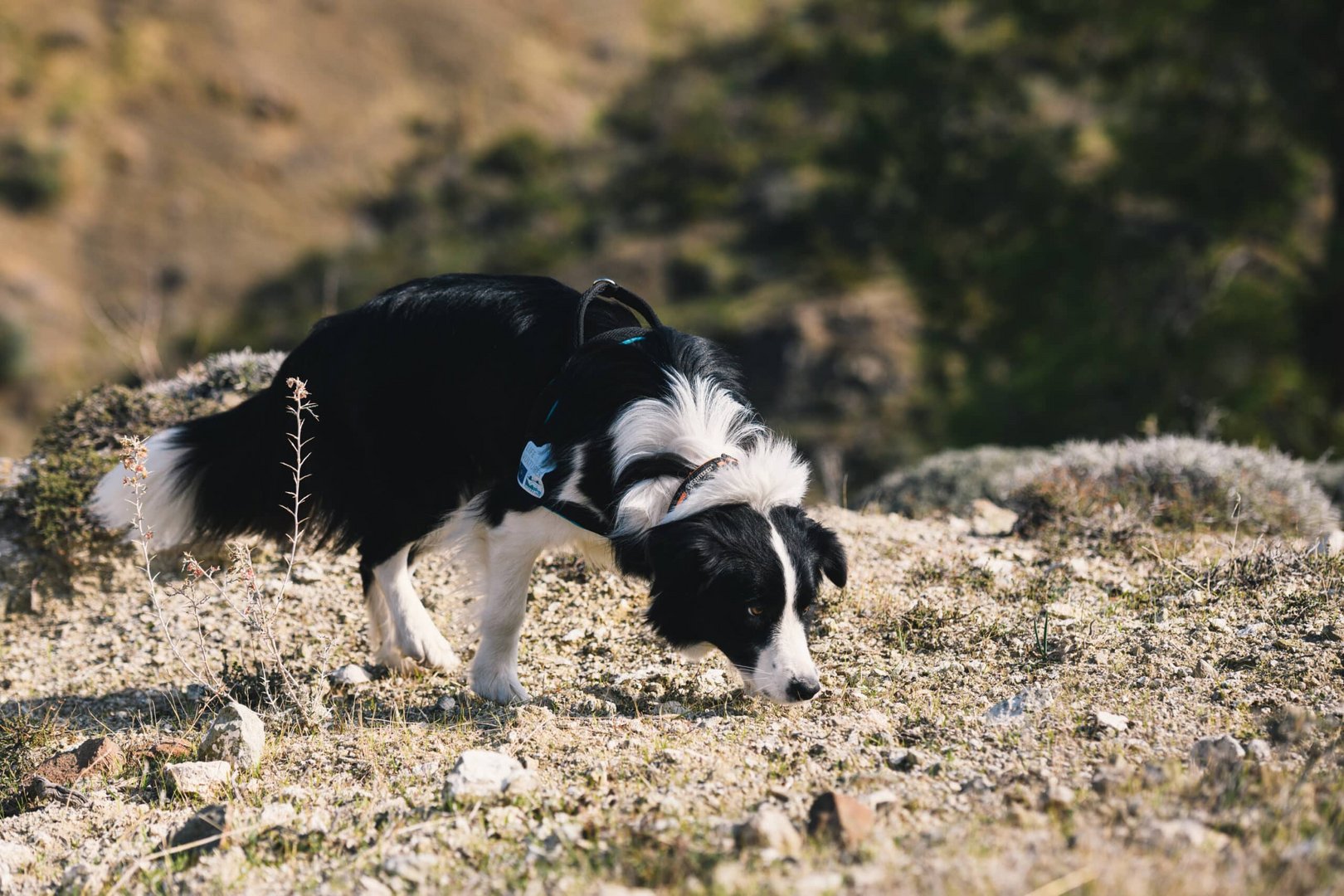 Most of us in the BirdLife Cyprus team have been lucky enough to meet the two dog handlers and their dogs on a few occasions. We are always left impressed with both beast and man. Our LIFE with Vultures project manager, Melpo Apostolidou, and her right hand, project officer Martha Petrou, have been more involved than most as the action of the dog units has grown. Last year, Melpo visited the specialist training camp in northern Greece to witness Sofie and Dixie – who are sisters – cutting their sniffer-dog teeth. Melpo accompanied Andreas and Andreas as they were trained alongside the dogs. She recounts how during the training the collies seemed to actively choose which handler they wanted to pair up with, something that likely helped forge the tight bonds that serve the two teams so well in the wilds today.
The two dogs are quite different characters, and during early training, Dixie was always the quicker-to-learn. But Sofie always caught up, and they both completed their training and made the grade with ease. To see the dogs in action with their handlers now is inspiring. Sofie and Dixie are non-stop as they comb an area under the watchful eyes of Andreas and Andreas. So determined are the two dogs to do their job of locating the poisons they have imprinted on, that their handlers sometimes have to reign them in a bit, calling them closer to heel. While Sofie and Dixie have been trained never to eat anything not given by Andreas and Andreas, the two wardens are none-the-less ever mindful of their four-legged friends and work-mates.
It is not an easy challenge, battling the poisoners in order to save our wildlife and our vultures from extinction, but Dixie, Sofie, Andreas and Andreas are a source of real hope, and for that we are grateful. Long may they 'sniff-and-save'!
Martin Hellicar is director of local nature conservation NGO BirdLife Cyprus