President Nicos Anastasiades on Thursday evening called on people to vote for Disy candidate Averof Neophytou in Sunday's elections, saying any other outcome would be unthinkable.
"On Sunday we vote for Averof, and the following Sunday for the Disy leader for president of the republic, in partnership with all political forces, with all the people," an animated Anastasiades told a large crowd in Nicosia, where Disy held their final election campaign gathering.
Stumping for Neophytou, Anastasiades went on: "I see hundreds of friends now realising that those who invoke change, if they ever were to achieve anything, that would be to bring about chaos.
"We lived through chaos, we overcame it. This is no time to experiment. We lived through bankruptcy, we don't need to repeat it," the president said, evidently referring to the 2013 financial meltdown.
Seeking to fire up the crowd, the incumbent added: "We will win the elections because Disy is built on solid foundation."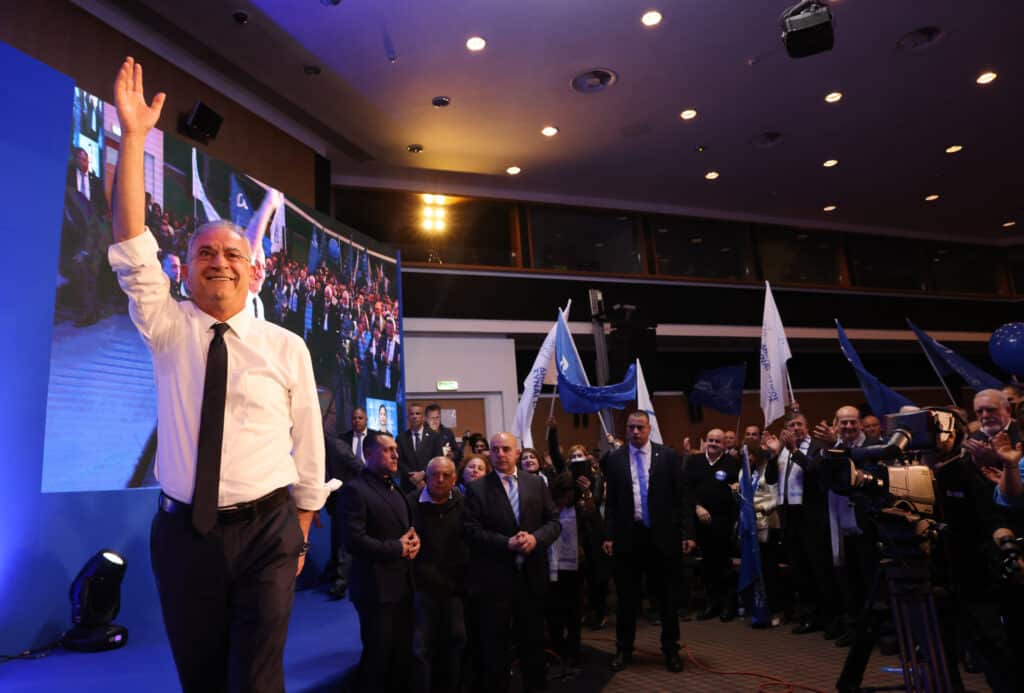 Also attending the gathering were Disy cadres and members of the cabinet.
The latest poll released by the public broadcaster showed Neophytou trailing independent candidate Nikos Christodoulides by 4.5 percentage points.
Also on Thursday, the campaign team of Christodoulides alleged that some quarters are trying to intimidate voters into taking pictures of their ballot.
The team wrote an official letter to the permanent secretary of the interior ministry, in charge of elections.
"It has come to our attention," read the letter, "that some are either encouraging or trying to impose on voters to photograph their ballot with their mobile phone while exercising their right to vote within polling stations – something which violates the secret ballot."
The campaign urged the government official to take steps to prevent this.
It's understood the allegations alluded to the Disy camp.