For anyone who has even a passing interest in the world of finance or cryptocurrency, the name 'FTX' will forever be associated with the dark side of crypto and finance in general. FTX Trading Ltd was a cryptocurrency exchange and hedge fund that is now bankrupt with its former directors facing a series of criminal charges. At the end of February 2023, the former director of engineering, Nishad Singh, pled guilty to various criminal charges. The scandal will continue to unfold over the coming months and years. How will it affect TMS Network (TMSN), Aave (AAVE), and Axie Infinity (AXS)?
Aave (AAVE)
Aave (AAVE) was launched in 2017 and has been on quite a ride since then. Most recently, Aave (AAVE) has decided to get in on the trend of stablecoins by launching the Aave (AAVE) stablecoin called GHO. Aave (AAVE) has launched the GHO onto the Ethereum test network. Aave (AAVE) has yet to announce to the world when GHO will be launched on the main net. 
However, the market is not impressed. At the end of February, the price of Aave (AAVE) fell by 7%. It could be the ripples from the FTX explosion.
Axie Infinity (AXS)
In the spring of 2022, Axie Infinity (AXS) suffered a major hack attack. The attack was focused on the Axie Infinity (AXS) Ronin bridge and, allegedly, the source of the attack was North Korea. Whoever they were, the hackers were able to purloin almost $622 million worth of cryptocurrency from Axie Infinity (AXS).
There are some reports that around 10% of those funds have been recovered by investigators. In mid-February 2023, authorities in Norway announced that they have seized about $5.9 million in stolen Axie Infinity (AXS) cryptocurrency. Sky Mavis, the owner of Axie Infinity (AXS) will surely be pleased but they still have some way to go to recover the rest of the stolen coins. It seems that FTX is not the only scandal affecting the cryptocurrency world: Axie Infinity (AXS) has its own issues. 
TMS Network (TMSN)
TMS Network (TMSN) has done something that nobody else has ever done before, or maybe even thought of doing. TMS Network (TMSN) is launching a trading platform where users can securely trade cryptocurrencies, fiat currencies, equities (shares), and derivatives. It's an all-around, one-stop shop for all traders.
As further evidence that TMS Network (TMSN) intends to change the game, their platform will ensure that traders can trade securely without being ripped off or conned by dishonest third parties. At TMS Network (TMSN), transparency is the rule with everything. Further, they have algorithms that prevent third-party interference with trades. At TMS Network (TMSN), traders have 100% control of all their own trade and their own assets.
The TMS Network (TMSN) presale opened at the beginning of February 2023 with phase 1. It has now ended with the entire allotment of TMSN coins having been taken up.
Conclusion
There is no point in pretending that the FTX scandal has had a major negative effect on the cryptocurrency market. Even good, solid coins with solid and honest companies behind them are feeling the heat. Coins such as Aave (AAVE) and Axie Infinity (AXS) cannot escape it or, indeed, their own security issues. However, no such problems apply to TMS Network (TMSN) which, due to being launched this year, is free of any security issues or stain or scandal.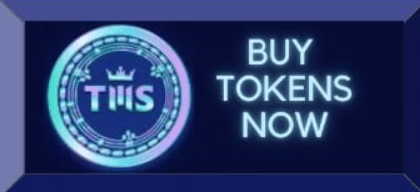 Presale: https://presale.tmsnetwork.io
Website: https://tmsnetwork.io
Telegram: https://t.me/TMSNetworkIO
Twitter: https://twitter.com/tmsnetworkio
---
DISCLAIMER – "Views Expressed Disclaimer: Views and opinions expressed are those of the authors and do not reflect the official position of any other author, agency, organization, employer or company, including NEO CYMED PUBLISHING LIMITED, which is the publishing company performing under the name Cyprus-Mail…more
---