Century Travel, the only cruise specialist in Cyprus, is delighted to announce its partnership with Explora Journeys, having been chosen by the latter as its preferred sales representative for Cyprus. This exceptional alliance will cater to Cypriot travellers looking to enjoy world-class luxury, cruising onboard a transformative luxury lifestyle travel brand with a unique proposition: connecting travellers with the ocean, themselves and their environments.
Founded in 2007 with an ambition to become the leader in the cruising industry in Cyprus, Century Travel today boasts over 15 years of success in the Cyprus cruising market, having partnered with the best world cruise lines to offer exceptional cruising experiences for Cypriot travellers sailing from Limassol, as well as from ports all around the world.
Explora Journeys is the personification of a dream come true. The brand represents the ambition and long-held dream of the MSC Group and the Aponte family to create a transformative luxury ocean travel experience and brand that redefines the luxury cruise category.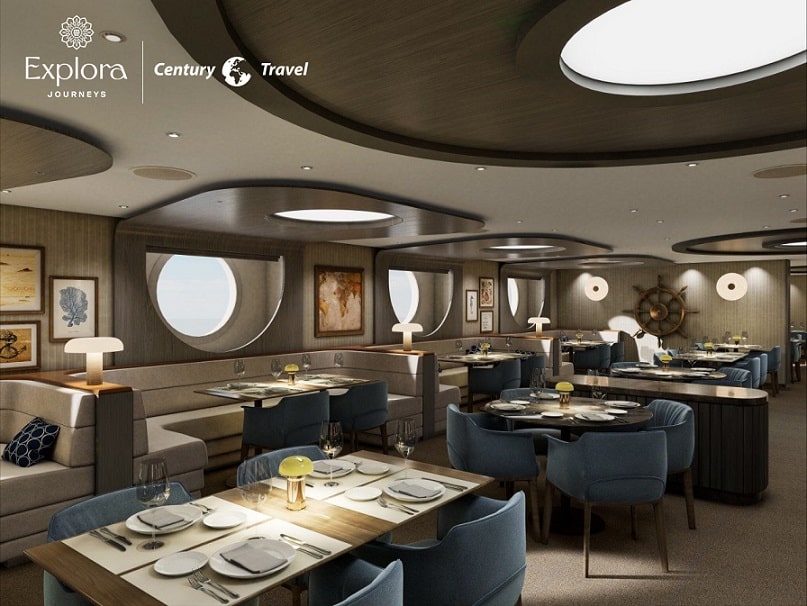 Founded on more than 300 years of maritime history, Explora Journeys will redefine everything you think you know about luxury cruising. The ships design team is made up of superyacht maritime architects in partnership with Fincantieri, the world's finest luxury shipbuilders, to bring the vibrant cosmopolitan world of European luxury to the oceans of the world.
Launching in Summer 2023, this truly unique brand seamlessly combines immersive, destination-led discovery with an onboard experience that takes cues from the world's finest hotels.
Explora Journeys will debut with an Inaugural Journeys Collection consisting of twenty voyages. The Inaugural Journeys Collection covers Northern Europe, the UK, Iceland, Greenland, Canada, the US East Coast, Caribbean, South America and Hawaii.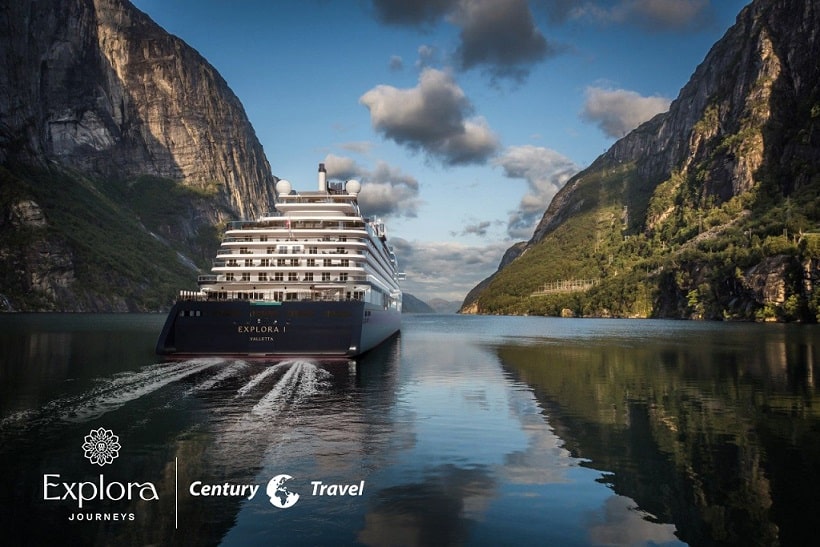 Sailings start from six-night journeys and culminate in a 44-night Grand Journey, visiting over 132 ports in over 40 different countries, including Saint Pierre, Martinique that has not been visited by cruise ships before.
The cruises available include sails to Iceland and Norway, with autumnal cruises in Canada and New England departing in September. In addition, the ship will explore the Caribbean and South America in the winter, before heading to Hawaii and Alaska in spring 2024.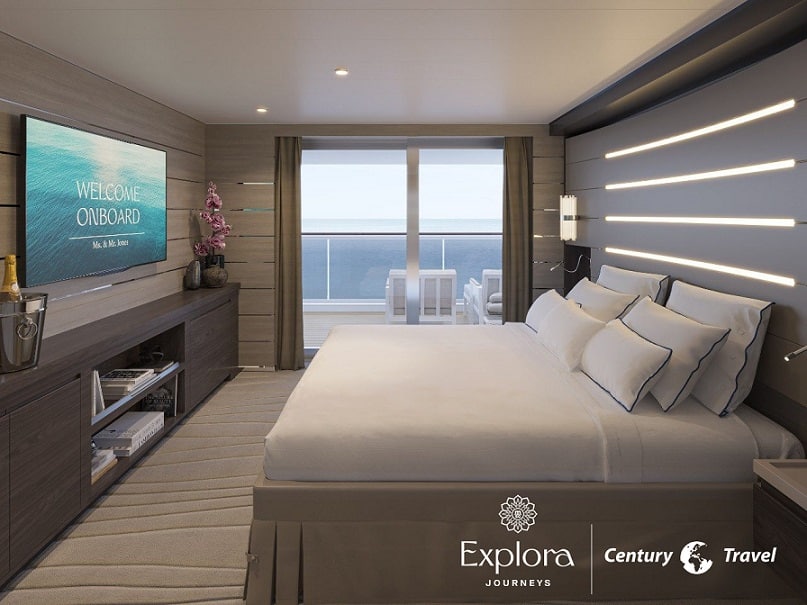 Explora Journeys' flagship, 'EXPLORA I', is the first of six ships, with new vessels set to follow in 2024, 2025, and 2026. The ships will be identical and offer 461 ocean-facing suites, nine restaurants, and best-in-class wellness facilities for no more than 922 guests.
The maiden voyage with 'EXPLORA I' will set sail on July 17, 2023 from Southampton in the UK.  'EXPLORA I' debuts under the theme 'A Maiden Journey into Epic Fjords and the Arctic Circle', with a 15-night initial voyage through Northern Europe, calling at 12 ports in four countries, including Zeebrugge, Belgium and in Norway Geiranger, Trondheim, Molde, Leknes, Brønnøysund, Flåm, Bergen and Stavanger, before sailing to Denmark with visits to Skagen and the country's capital city, Copenhagen.
Sailing aboard 'EXPLORA I', you'll stay in elegantly-appointed accommodation, enjoy world-class dining in various venues, and experience the best hospitality at sea. While ashore, you'll have the opportunity to explore each destination in ways never previously thought possible, courtesy of a curated programme of shore excursions and bespoke tours.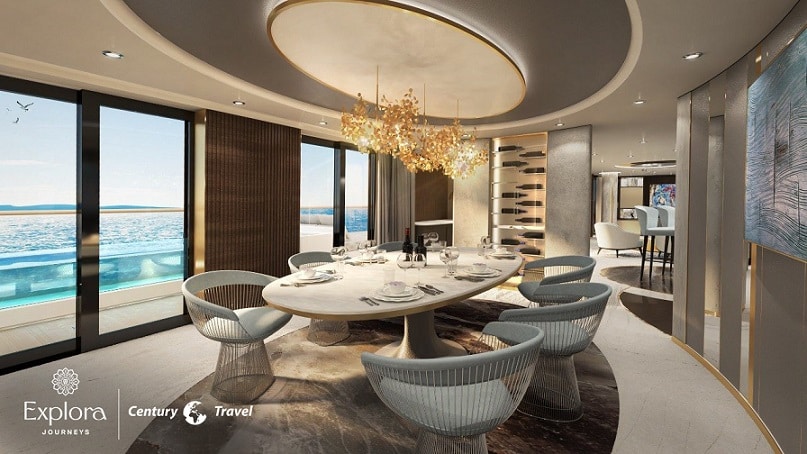 Among the ship's 18 food and beverage venues, five restaurants offer guests superb all-inclusive menus that include unique signature dishes influenced by a variety of international cuisines. The visual excitement and sheer variety of luxury dining experiences at Explora Journeys' restaurants come thanks to the leadership of Franck Garanger, greatly respected for his exacting gastronomic standards.
Explora Journeys' sommeliers have also gone the extra mile to source boutique labels offering unusual, sometimes very rare, wines of unexpected provenance. A specially-curated mixology programme includes the signature 'Ocean State of Mind' cocktail, as well as beverages uniquely designed to accompany specific regional menus. Alongside this offering is a special focus on interesting alcohol-free beverages.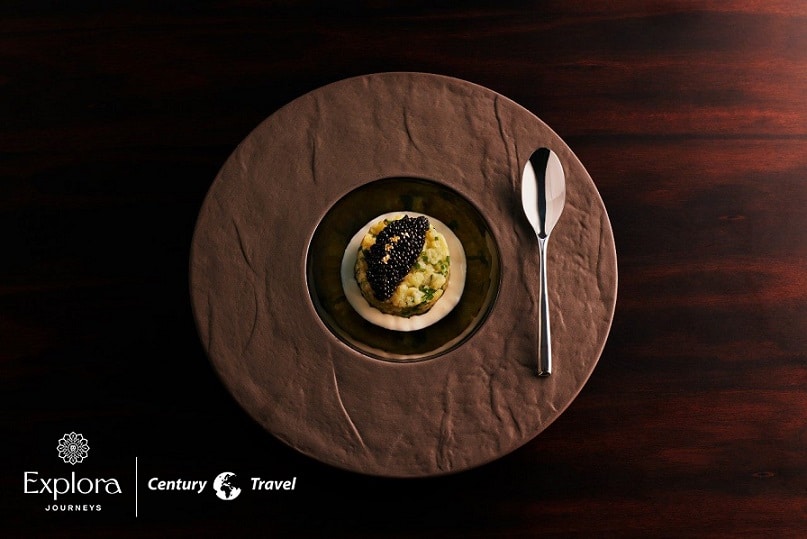 Discover its collection of one-of-a-kind entertainment and enrichment experiences, designed to stimulate the mind and feed the soul. Explora Journeys offers a diverse programme of enriching and delectable events designed to connect guests, hosts and luminaries. Walk the ship alongside the Captain or Bridge Officers, revel in a fully immersive club vibe as you dance to resident artists and singers, and experience the glamour of Manhattan's Studio 54, Soul Train, and Europe's 1970s discos, where guests can let their hair down, enjoy cocktails from the era, and dance the night away.
Whether you choose to discover the picturesque ports and harbours of the Mediterranean, or to venture further afield to South America or Hawaii, Explora Journeys promises to take you there in unrivalled style and comfort.  Luxurious, serene, and spacious, each of Explora Journeys' 461 ocean-front suites, penthouses and residences have been created with refined European elegance, comfort and simplicity as the focus to offer a real 'Home at Sea' to its guests.
"We are delighted to announce our partnership with Explora Journeys for Cyprus and proud to announce this next step for Century Travel," said Century Travel CEO Daniel Essex.
"Since our founding in 2007, we have remained committed to our vision to deliver unmatched cruising experiences for our customers, always exceeding their expectations," he continued.
"Our industry-leading experience, our dedication to customer service and our commitment to providing exceptional cruising experiences is a winning combination that has led to Century Travel's representation of Explora Journeys in Cyprus as preferred partner."
Explora Journeys' Inaugural Journeys Collection is now open for bookings through Century Travel by calling 70000970, emailing [email protected] or by visiting www.centurycyprus.com