ALTHOUGH our establishment had never been a big fan of our newly-elected prez, its bored members decided that Nikos II should be given a chance before it went into critical mode. There should be a grace period, perhaps of 100 days, to allow our new head of state to adapt to his demanding new role and get into the swing of things.
The new prez, however, is not helping our establishment observe this self-imposed grace period, by hogging the limelight and totally dominating the news. Even on the rare occasions he stays in his office, the palace issues an announcement about every telephone conversation he has with foreign dignitaries in case he is not making headlines for five minutes.
With hardly anybody else making the news, we are left with nothing else to write about other than the prez, and a columnist has to earn his living. I could write gushing pieces flattering the prez or put a positive spin on everything he says or does for a 100 days but this raises the risk of driving away loyal customers who enjoy a bit of harmless mean-spiritedness on the day of the Lord.
I WILL give it a shot, at the risk of annoying customers. Nikos II may have been in Greece on his first official visit as prez, where he was warmly greeted and honoured by the country's political leadership, but he still kept in touch with what was going on in Kyproulla.
Late on Monday night, despite his fatigue after a packed official programme, he found the time to avert a major crisis in Kyproulla. Through his personal intervention he averted a half-hour work stoppage at Famagusta hospital that was being staged in protest against the decision not to renew the contracts of two nurses.
Our leader called one of the nursing union bosses and asked him to call off the half-hour work stoppage until he returned to Kyproulla to deal with the matter. The union boss called off the stoppage, which would have passed unnoticed anyway, our prez displaying his hidden talents as a labour dispute mediator.
And the palace publicised this successful mediation because we all need to know what capable hands the country is in.
OUR SUPREME leader and deity-general Odysseas, I am pleased to report, gave his public approval to the new prez after a one-to-one meeting at the palace on Wednesday, which lasted more than an hour.
Leaving the palace, the deity-general said the meeting was very constructive and took place in a very good climate, before giving his full endorsement of the prez's intentions.
"The intentions of the president of the republic are such that they would help in the direction of good and mutually beneficial cooperation between the government and the audit office," he said.
No information was given on whether the prez's campaign spending was discussed or whether his campaign accounts had been forwarded to Odysseas yet, as the law stipulates. If he had exceeded the €1 million limit on spending set by the law, I am certain it would not affect the mutually beneficial cooperation between government and the audit office.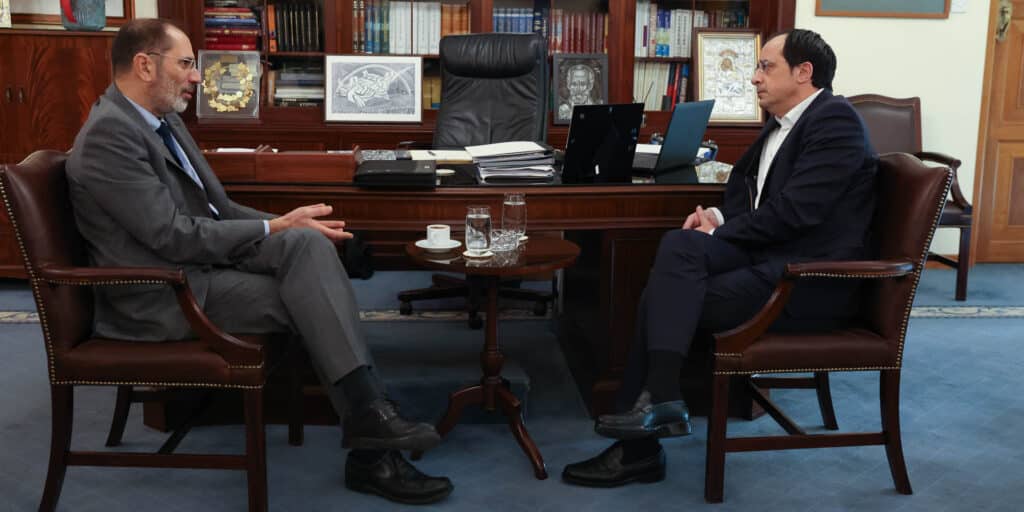 ANYONE who dares, publicly, to question the omniscience and divinity of Odysseas will feel the full force of his righteous rage. University of Cyprus rector Tasos Christofides injudiciously tweeted 10 days ago after a row with him at the legislature, that the deity-general resorted to "half-truths" which he spiced up with "salt and pepper."
This provoked an immediate response from the divine one, who accused the rector of throwing dirt and lying. He also lamented the fact that such a man could be head of the university. This was not the end of it. On Thursday he mounted another twitter offensive against the rector, saying he had reported him to the House president.
Christofides had sent a letter to Annita Demetriou urging her that no ceiling should be set on the rewards of professors of the UCy Medical School, as deputies were planning to do on Odysseas' advice. Odysseas had told deputies that academics of the Medical School were carrying out operations and being paid large amounts of money by Okypy. Deputies were outraged and decided to put a limit on what they should earn.
In short, specialist doctors of the Medical School will not be carrying out difficult operations in our hospitals because Odysseas and deputies resent them getting paid for it.
THE RECTOR wrote to Demetriou to tell her that placing ceilings on earnings would deprive patients at state hospitals of specialist care. He had questioned the infallible judgment of Odysseas and had to be cut down to size.
Odysseas tweeted that he told Demetriou that in his letter the rector "had not revealed that his offspring is employed by the Medical School," and warned: "We are considering our further actions."
Christofides responded by informing our supreme ruler that his daughter "is employed at the centre for excellence biobank, headed by K. Delta, the only member of the medical school not paid by Okypy." This is not the end of the matter, as the vindictive Odysseas is considering further actions.
Will he reveal perhaps that his sister, a Cyta employee, was hired in 2018 at the interior ministry to a top position on a top pay scale (A14) in a clear case of rusfeti, that he chose not to investigate or write a special report on?
DIKO deputy Christos Orphanides was being serious when he said that speed bumps should be removed from the roads because they cause "serious health issues." Studies have shown that sudden braking at speed bumps and burning of oil, cause the emission of benzene, xylene, toluene and ethylbenzene into the air we breathe. These substances are toxic and cause cell damage.
There are always warnings of speed bumps ahead so drivers do not have to brake suddenly and emit toxic particles into the air. Why does he not campaign for drivers to go slowly on roads with speed bumps so they do not have to brake suddenly and cause cancer? Unless this is just the first part of a campaign to abolish traffic lights, at which there is a lot of sudden braking.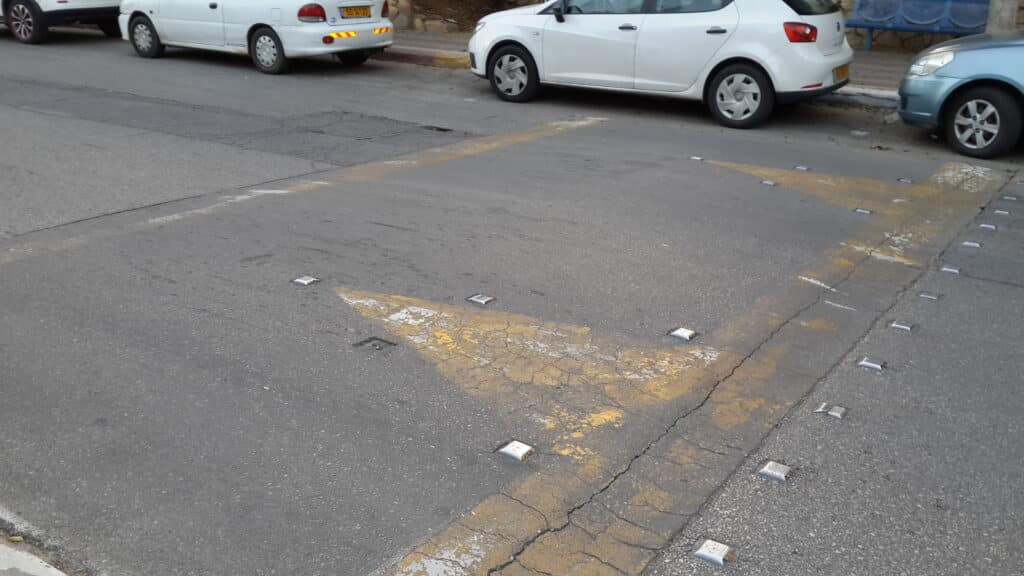 SPEAKING of cars, I hear that the under-secretary to the president Irini Piki sent a letter to all ministers and deputy ministers about the use of state cars. The letter, was sent on the strict orders issued about state cars by the president at the council of ministers meeting of March 8, reported Antenna TV.
Piki's letter said that, in accordance with regulations, state cars should only be used within the framework of ministers' official duties, and could not be driven by the spouse or any other relative or non-authorised person. As regards cops and the security detail of ministers, it was noted, they should accompany ministers only to professional activities and anywhere that is necessary in a way that abuses were avoided.
The letter, according to the report, was sent on the instructions of the prez, who knows a thing or two about the abuses mentioned by Piki. When he was foreign minister he would send his cops, in his state car, to his father-in-law's grocery store in Limassol to bring the family's shopping or meals cooked by his mother-in-law to Nicosia.
MOTHER Russia appears rather worried about the allegiances of our new prez, who has been regularly talking about Kyproulla's alignment with the West, something also mentioned by his foreign minister. This may explain an interview given by new ambassador Murat Zyazikov to Tass news about Moscow's positive attitude towards the new prez.
"We consider it important not to allow any downgrading of Russo-Cypriot ties," he said in a thinly-veiled warning. He praised our prez, who as foreign minister had "repeated telephone conversations with Sergei Lavrov, visited Russia, facilitated the organising of many meetings and discussions with the Russian side, including at a high level, and contributed significantly to the expansion of the legal framework of relations between our countries."
Zyazikov said that with a president who "had previously demonstrated a desire for cooperation with the Russian side, it is unlikely to lead to a correction of Nicosia's policy towards our country in the near future." Was this a prediction or a diplomatic warning?
HACKS at Phil who had zealously backed and promoted Nikos II long before he had even announced his plan to stand for the presidency are openly expressing discontent with their man.
First, Michalis Ignatiou, in a recent column criticised the prez for getting rid of all the 50-plus staff employed at the presidential palace by Nicos the First, from waiters to speech-writers. Was this because his niece was one of the victims of his hero's palace purge? It is ironic as it was Nikos II who had helped her get the job at the palace in the first place.
Even more heart-felt was the disappointment of Andreas Bimbishis, who had for year acted as the cheerleader and spokesman of the ambitious Paphite, writing flattering reports about him and extolling his virtues almost daily.
On Friday he wrote a short piece complaining that neither Nikos II nor any of his associates gave journos a briefing about his meetings in Greece, which all previous presidents would do. Bimbishis did not buy the excuse that there was no time. "There is always time when someone wants it," he said, sounding a bit like a long-suffering, neglected mistress.
STATEMENT: In the Tales of the Coffeeshop, published on 31.5.2015, under the headline 'Wolves baying for US blood', we included an item that could have been defamatory to Mr Panicos Papanicolaou. We would like to clarify that the comment in question was based on inaccurate information, and we had no intention to doubt the reputation, dignity, integrity and honesty of Mr Papanicoalou. We withdraw the comment and apologise unreservedly to Mr Papanicolaou and his family for any inconvenience it may have caused them.