ALIX NORMAN speaks to the four members of The Hallouminati, whose hearts belong to the island but they largely have to content themselves with running a Facebook page dedicated to memories of it
The Hallouminati are four in number. They're elusive; preferring to work quietly behind the scenes, advocating for their beliefs from the four corners of the world. One is in Australia, one in Canada, and two in Britain. And yet they're united by an overriding love for one place: Cyprus.
First, let's clarify. The Hallouminati are the people behind the wildly popular Facebook page 'Cypriot Memories – The Hallouminati'. Disparate in age, profession, location and nationality, they're a fantastically diverse quartet. But they all have a deep passion for our island: for its beauty, its people, its rich history. And, since 2007, they've been sharing this enthusiasm with tens of thousands of Cypriophiles across the planet.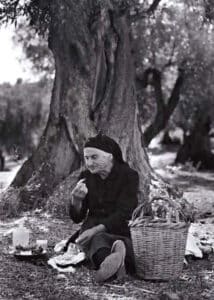 Posting and sharing on a daily basis, these page administrators work around the clock, approving everything from interviews with Cypriots abroad, to reports on the island's food and drink. Articles on current topics affecting Cyprus, stunning photos of the island's past, videos of traditional song and dance, information on the language both past and present – it's all here on one heart-warming page, a true celebration of Cyprus curated by four remarkable people…
"I was born in the UK, but my heart has always belonged to Cyprus," says Andreas Poli who, like his fellow admins and followers, has an abiding love for the island. "My grandmother was from Davlos, my grandfather from Ayios Elias in Famagusta. My parents, although both raised in Cyprus, met and married in London. And though I live in England, when my house in Kiti is complete, I will return for good."
Deniz Houssein is also based in Britain. "I've been in the UK since 1964, but am originally from Anglisides in the Larnaca district. I was raised by my uncle. He had a car and often took me to villages I'd never heard of: we'd arrive at the local cafénion and everyone would call the kafedjis to bring us loukoumi in welcome. The same happened whether it was a Greek Cypriot or Turkish Cypriot village. By the time it was to go home we had to carry two full bags of sweets!"
On the other side of the Atlantic lives Skevi Louca, the founding member of The Hallouminati. Now 73, Skevi was born in the mixed village of Genagra in the Mesaoria Valley. "My family have lived there for hundreds of years," she explains. "I migrated to Canada in 1971, but Genagra remains very close to my heart; I miss living there every day."
And, from down under, we have Yalçın Oytam, who works and lives in Sydney. "My family is from Ayia Marina Skilloura and Louroujina; I grew up in Morphou," he reveals. "Why do I love Cyprus? You might as well ask me why I drink water or eat bread! Simply put I am an extension and personification of my land, a self-conscious microcosm of country, its people and its history."
Together, the four have created a Facebook page that now has nearly 20,000 like-minded followers, from countries as far afield as Sweden, Vietnam and Denmark, as well as the more obvious locations of Cyprus, Turkey, Greece and Britain. Nearly 2,000 members live in Australia; over 1,000 are based in the States; and close on 200 are in South Africa. And while not all followers post on regular basis, most are very active in terms of liking and sharing.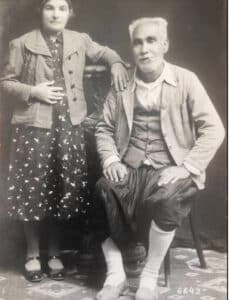 "It feels amazing to have people following our page and contributing," says Skevi. "The majority of members have visited Cyprus before. Many are people who once lived here or grew up and moved away. But I think we all share the same passion. It's the passion that inspired me to start the page over a decade ago when I was missing Cyprus so much I began posting my own memories: of my village, of my excursions, of my love for wild flowers and the quiet life and customs of the village."
"And a passion for its people," adds Deniz. "How could you not love the people of this island? I feel we are bringing the two communities together with this page. I called one of the Greek Cypriot admins 'my son'; long before we discovered we were actually related! We are all just people who love Cyprus; we remember our past; we recall our memories. And we do so always with civility and acceptance."
Foul language and extreme politics are banned from the page. Cypriot Memories – The Hallouminati may have a light-hearted name, but it's purpose is as deep-rooted as its admins' love for the island and its people.
"I think we were originally called just Cypriot Memories," says Yalçın. "But we added Hallouminati for a touch of humour – and because everyone loves halloumi! But on a more serious note, this is a page for ALL the people of Cyprus. Growing up, I lived in a house that belonged to people who had been driven from their home; I went to schools they had built. I feel bound to them by an indomitable sense of justice, dignity and love."
"Learning about our Cyprus issue is allowed as long as people are civil," Deniz continues. "We mostly like posts about memories, our customs and traditions. The other day I posted a photo from a friend in Anafotia, who was carrying a load of wild leaves under his arm. It was very popular with followers; many commented on how it reminded them of the old days when foraging for wild plants for the pot was common."
"Yes," adds Skevi, "we see photos of the whole island. A lot of our members come from the occupied areas; they miss their roots as much as I do and we all love to see photos of our former villages. We have received requests from Cypriots who once lived in the occupied areas asking for photos of their villages. And we do all we can to accommodate these requests. As The Hallouminati, we hope to bring our followers closer to home."
For more information, visit the Facebook page Cypriot Memories – The Hallouminati