The crypto winter of last year has caused many investors to lose their investments. In the wake of the whole debacle, FTX's fall lowered Solana (SOL) and Shiba Inu (SHIB)'s price. While 2023 provided a bullish opportunity, these tokens are still edging lower. On the other hand, TMS Network (TMSN) is a newly launched decentralized trading platform that boasts revolutionary trading solutions. Its ongoing presale is heating up as investors flock to its token with demand. Is crypto winter over? Read on to learn more.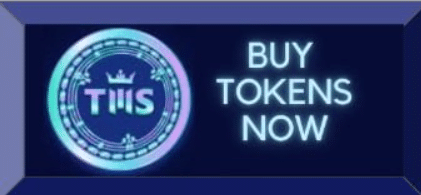 Solana (SOL) loses 12% in 7 days
Solana (SOL) has been on a long road of recovery, especially due to its complicated past during the crypto winter. Despite being the cynosure of 2021/2022 bullish momentum before crashing during FTX fall. At the beginning of the year, Solana (SOL) regained its stance with excellent price movements. The token blew up by over 300%, peaking at $27 from the $8 local low last year in December.
However, despite the excellent recovery, Solana (SOL) has been edging lower for over a week. In the last 7 days, Solana (SOL) has lost over 17% – plummeting from $23 to $19. Perhaps a reason for Solana (SOL)'s bearishness is the growing concern about its efficiency. Despite blending its hybrid Proof of History consensus algorithm, Solana (SOL) is finding it extremely difficult to handle its growing large number of users.
Shiba Inu (SHIB) bows to bear pressure, falls below $0.00001
Like Solana (SOL), Shiba Inu (SHIB) was at its all-time high during the bullish movement of October/November 2021. At its peak, Shiba Inu (SHIB) became an indispensable asset providing multiple-figure gains for holders. In fact, its ecosystem features vibrant DeFi and web3 products, including a DEX, P2E game, metaverse platform, NFT collection, Shibarium layer two chain, and many others.
However, concerns about Shiba Inu (SHIB)'s potential to remain a profitable long-term investment are still growing. Unfortunately, it has dropped by 88% from the all-time high price of $0.000088. Furthermore, many analysts doubt that Shiba Inu (SHIB) will break the resistance level higher as whales continue to dump their positions, leaving investors dissatisfied. As of writing, Shiba Inu is down by 30% in the past 50-day period and is trading at $0.00001055.
TMS Network (TMSN) heats the Crypto space, bags million dollar raise in presale
As Shiba Inu (SHIB) and Solana (SOL) continue to edge lower, the TMS Network (TMSN) token is shaking up the crypto space with its all-in-one solutions. Are you looking for a one-stop shop for all your trading needs? Look no further than TMS Network (TMSN), the decentralized asset trading. With its ongoing presale that has surpassed $2.5 million in public and private funding, TMS Network (TMSN) is definitely heating the crypto space.
TMS Network (TMSN) is doing what no one else has done before. Unlike traditional exchanges and other DEXes, TMS Network (TMSN) offers a seamless and enjoyable trading experience with instant transaction processing without fiat payment. There are dozens of derivatives and asset classes with over 500 assets to choose from; you're sure to find something that suits your trading needs. On top of that, users earn rewards for choosing the platform.
The spectacular part is TMS Network (TMSN)'s comprehensive educational resources, robust tools, and user-friendly interface. It's no surprise that TMS Network (TMSN) is soaring higher, ousting Solana (SOL) and Shiba Inu (SHIB) in performance. In no time, TMS Network (TMSN) will become the number one trading platform for all currency types. 
So far, the presale has done excellently well. TMS Network (TMSN) token has grown by over 850%. The token is still underpriced and is trading at $0.046, so why not join the revolution today and sign up for TMS Network (TMSN) presale today? 
Follow the links below for more info:
Presale: https://presale.tmsnetwork.io
Whitepaper: https://tmsnetwork.io/whitepaper.pdf
Website: https://tmsnetwork.io
Telegram: https://t.me/tmsnetworkio
Discord: https://discord.gg/njA95e7au6
---
DISCLAIMER – "Views Expressed Disclaimer: Views and opinions expressed are those of the authors and do not reflect the official position of any other author, agency, organization, employer or company, including NEO CYMED PUBLISHING LIMITED, which is the publishing company performing under the name Cyprus-Mail…more
---