A new website puts those in need in contact with those with too much. But organisers hope this is the start of a new mentality
A new food donation platform in Cyprus is attempting to raise awareness of food waste by establishing a system based on mutual support .
The main goals are three: reducing food waste, which causes huge problems to the environment and the economy; contributing to alleviating food insecurity by providing good quality food to all; and creating a community of donors and recipients.
Food Connect consists of an online page where people can register as either donors or recipients of food. It was created within the FOODprint project co-funded by the EU's LIFE Programme, and coordinated by the local NGO Friends of the Earth.
The project is hoping to involve more than just individual donors and recipients.
"We are hoping to also attract the interest of hotels, restaurants, businesses and large organisations, places that produce more food waste than the average individual household," senior project coordinator at Friends of the Earth Sara Mariza Vryonidi told the Cyprus Mail.
"Our main goal is for the platform to eventually work independently as a hub."
Vryonidi said the newly established online platform drew inspiration from ongoing projects and initiatives tackling food waste in other European countries.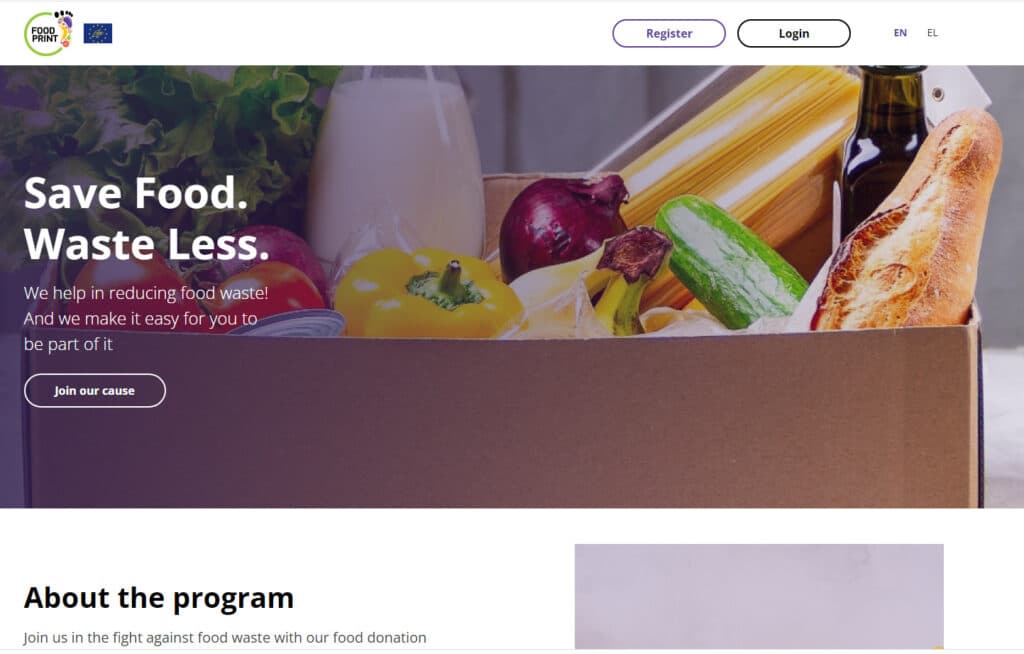 "One of our main inspirations was Too Good To Go, a UK service with a mobile app connecting customers to restaurants and stores that have surplus unsold food.
"We are planning to operate just like them. For now, the platform is only operating via its webpage, but we are hoping to eventually expand and create an app, in order to make donations easier for everyone," she said.
Over 50 organisations and businesses in Cyprus participated in discussions prior to the launch of the new platform.
"We want to involve as many stakeholders as possible, from the individual donor to the established business with potentially large quantities of food waste to throw," Vryonidi said.
She added that the most difficult challenge will probably involve changing people's mentality about food waste in Cyprus.
"We need to realise that food waste does not mean unsafe food. Everything we collect needs to pass strict safety and hygiene rules before it is donated.
"In general, we are trying to pass the message that it is perfectly safe to eat food that has been donated."
Vryonidi then mentioned France as a good example of tackling food waste at a national level.
In February 2016, France adopted a law on fighting food waste that meant supermarkets were forbidden from destroying unsold food products and were compelled to donate them instead.
This law constituted the starting point of the fight against food waste and since its adoption, its scope has been extended further.
"We are currently very far from that," she said. "However, we need to start somewhere.
According to EU studies, in the bloc alone, nearly 59 million tonnes of food waste, corresponding to 131kg per inhabitant, are generated annually with an associated market value estimated at €132 billion.
EU statistical service Eurostat estimates that around 10 per cent of food made available to consumers may be wasted. At the same time, in the EU some 36.2 million people cannot afford a quality meal every second day.
"Fifty per cent of what ends up in household bins is food that has been wasted," Vryonidi said.
"That needs to change quickly. We need measures, regulations and laws to start reducing the amount of food wasted in Cyprus and, at the same time, provide a decent meal for people in need."
She added that laws regulating waste collection are currently being studied at governmental level.
"A law specifically regulating waste collection would massively help reducing food waste on the island.
"In the meantime, what the platform is trying to do is to make it common for people to donate food, just as happens in other countries.
"It is a difficult task, changing people's mentality always is, but it important that we achieve a goal that is a common one for everyone," Vryonidi concluded.
The platform is now available at www.foodconnect.foodprintcy.eu