Colin Smith traces the history of the royal family from the beheading of Charles I to the coronation of the latest king of the same name, via a tour of India
Long before France and Russia annihilated their royalty, the monarchy-loving British were the first European power to commit regicide. On a freezing January day in 1649, sentenced to death by the usurper Oliver Cromwell, Charles I was publicly beheaded on the scaffold at Whitehall wearing two shirts because he feared that the cold might make him shiver and spectators think him afraid.
Some royalist resistance continued but for the next 11 years Britain was ruled as an austere republic that banned theatre, maypole dancing and Christmas. Amazingly enough, Cromwell died of natural causes and, to what seems to have been a huge sigh of relief, the throne was restored to Charles' hedonistic son Charles II, who acknowledged no less than 12 illegitimate children by seven mistresses, one of them the popular actress Nell Gwynn. Known as the Merry Monarch – what else – to be fair he was by no means a brainless playboy. He had a passion for the sciences, had set up his own private laboratory, a botanical garden and founded Greenwich's Royal Observatory after fears that French advances in astronomy were taking them closer to God. In some ways his inquiring mind matches the Charles with whom we are much better acquainted and, to date at least, is often regarded as the only intellectual in the family.
Back to Charles II. Having sired no legitimate heirs, his only wife had a series of miscarriages, he was succeeded by his younger brother James but not for long. Although Charles had made a discreet, and probably long planned, deathbed conversion to Rome James II was from the start blatantly Catholic and, in the main, parliament preferred its king and head of the Anglican church to at least pretend to be a Protestant.
Within four years a powerful Protestant lobby had persuaded Holland's Prince William of Orange, a battle-hardened Calvinist general with some successes against the French, to depose him. Most of the fighting occurred in Ireland where in 1690 King Billy, as his Northern Irish fans still call him, won the Battle of the Boyne and the defeated James retired to Paris taking his pedigree with him.
Thus began a new royal line – it contains much fewer Tudor genes – that is now in its 333rd year and has just crowned its latest monarch. During WWI, after several generations of rule by increasingly Anglicised Hanoverians, King George V thought it politic to drop their German surname and Saxe-Coburg Gotha became the House of Windsor that produced Queen Elizabeth II. Before he succeeded his mother, King Charles III served as the Prince of Wales and heir apparent to the throne for 64 years and 44 days. Not only a royal record but also a reflection of his mother's stubborn refusal to abdicate. Only his great-great grandfather, King Edward VII, came close to it with his 59 years and 45 days that ended in 1901 with the death of Queen Victoria. But Edward's stint as Prince of Wales occurred when there was much less demand on his title's services. An era when, quite apart from a certain inbuilt deference, the technology needed to really intrude, photographic and otherwise, was in its infancy. King Charles, on the other hand, wasn't out of his teens before he had learned the hard way that nothing was sacred. The kind of media dodging experience he acquired as a boarder at Scotland's Gordonstoun led him to recall his somewhat rigorous education there as 'Colditz in Kilts'.
By 1980, aged 32, and still not even halfway along the odyssey that ended last Saturday with such heartfelt pageantry, London and Delhi decided it might be mutually advantageous if Prince Charles made a state visit to India. It would be his second visit. In 1975, accompanied by his beloved great uncle the naval war hero and IRA bomb victim Lord Louis Mountbatten, there had been a fleeting 48 hours transit in Delhi en route for King
Birendra's coronation in Nepal. Five years later Charles was facing his most demanding overseas visit to date: two weeks of 12-hour days. The Observer, where I spent most of my journalistic career, asked me to cover it. This was a bit of a departure. Normally, I reported on more hawkish affairs, recently the surprising dethronement of the oil-rich Shah of Iran by the fanatical followers of Ayatollah Khomeini, an elderly Muslim cleric who shared Cromwell's readiness to depose a king.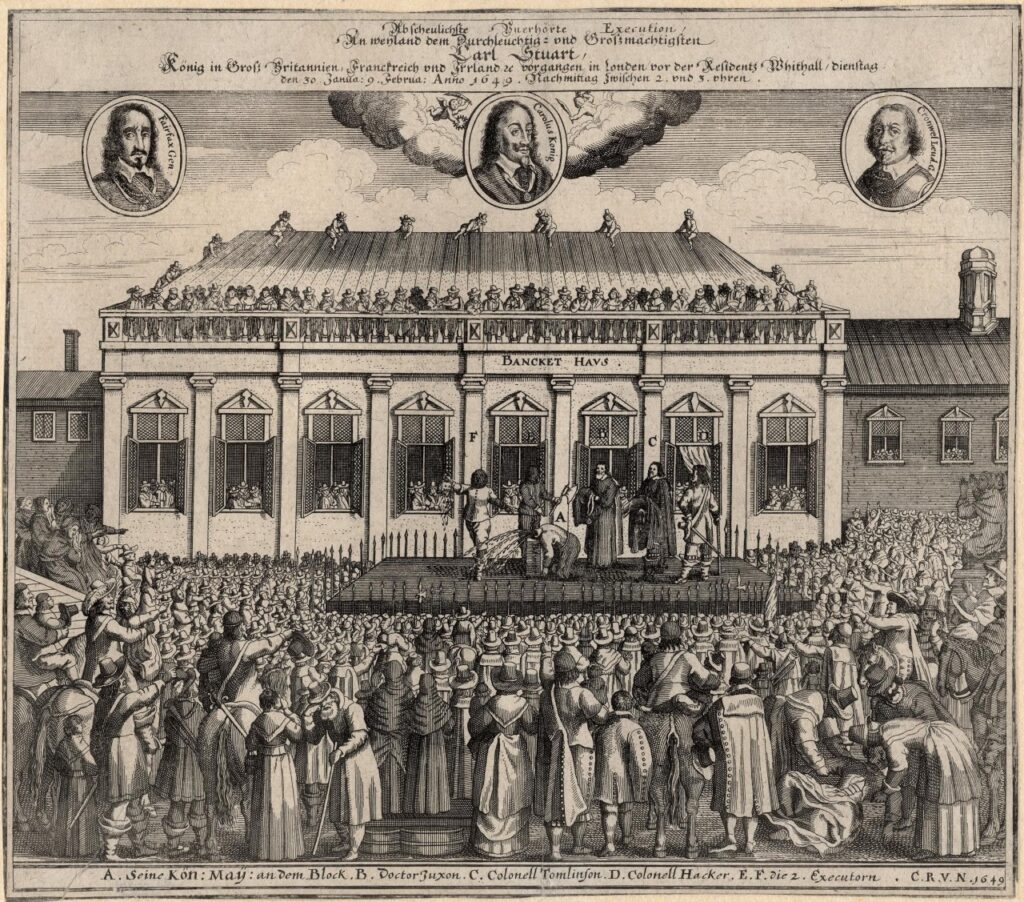 It had been over half a century since a serving Prince of Wales had last visited India and that had not been a success. In 1921 the incumbent Wales, the man who briefly became King Edward VIII, had arrived at a time when Mahatma Gandhi's ingenious non-violent resistance had begun to fan the flames of self-rule. King Charles was born in 1948, a year after British hegemony ended and grew up at a time when King Emperors had become as unfashionable as killing tigers for fun. To date, he has made ten visits to the Sub-Continent, the last one in 2019. Six years before that he concluded his ninth official tour there by celebrating his 65th birthday at the luxury coastal resort of Kerala with Camilla, who would become his gracious queen.
Charles' love affair with India has deep roots. In 1980 it weathered a bumpy start when at Delhi airport he was greeted by demonstrators objecting to British immigration officers imposing virginity tests on indignant young women who were betrothed to resident Indian males. Quite apart from this, some of India's more radical English language press were of the opinion that visiting royalty were an expensive waste of time. 'The fuss New Delhi is making would make one believe we have not got beyond the first quarter of the 20th century,' sniffed a highly regarded weekly called The Patriot.
Sporting opportunities were limited to a few chukkas of polo and the former Maharajahs and Maharinas who turned up to watch it were no longer introduced by their titles which by governmental decree had gone the same way as their privy purses. Otherwise,
his hosts were determined to demonstrate how well India was doing without British rule but with plenty of British money though during the polo there were allegations it didn't come that easily. 'They're letting him do it,' declared one of the Indian spectators after Charles' scored his second goal. 'They don't want the aid cut off.' Visits were arranged to a Massey Ferguson plant, a Dunlop tyre factory, Hindustan Aeronautics Ltd which made much of India's military edge over Pakistan, the Indian Institute of Technology, the Agricultural University of the Punjab and not to forget the National Dairy Development Board's complex where memories of a particularly pungent cheese lingered long after the event. All of these were greeted with the same relentless show of amiable curiosity that is the royal trademark whereby a smelly processed cheese warrants the same attention as aircraft parts. The mood changed and the Indian papers started to call him Prince Charming.
Finally, and as if to admit not quite all India had been embraced by its economic miracle, we visited the creche and nursery run by Calcutta's Albanian born Mother Teresa who had recently been awarded the Nobel Peace Prize for her work for her 'poorest of the poor'. A recent arrival was a day-old baby discovered in the nick of time whimpering in a dustbin about to be tipped into a garbage cart. 'How awful,' said the prince, visibly moved. Some of the older infants lay in wooden cots and as he leaned over for a better look one of the occupants, a giggling little girl, grabbed his dangling tie like a lifeline, which in a way it was, and it was some time before she could be persuaded to let go. 'I can see that this one has a mind of her own,' gasped His Royal Highness. Nor was he free for long. Shortly afterwards another toddler, a boy, grabbed his leg. The prince stroked his hair and by the time they were separated it was quite obvious both parties were on the verge of tears.
This of course was manna from heaven for the staff photographers of the British popular press, a mischievous and mainly cockney freemasonry of licensed paparazzi who called themselves 'the snappers'. Between Massey Ferguson tractors and the Dairy
Development Board they had been having rather a thin time of it though this wasn't for want of trying. Some of them had taken to carrying bazaar bought turbans and other sartorial extras in the hope that somehow today's picture might be different from yesterday's. 'Please Sir, Oh Sir,' they wailed in the plaintive manner of importuning schoolboys. But Sir resolutely refused to play ball. Even so, they still had a couple of successes.
Bombay's Bollywood was an obvious target. Despite the firm taboo the indigenous Hindi film industry still imposed on any suggestion of even celluloid snogging, the snappers succeeded in convincing a nervous young actress named Padinni Kalhpure that in real life it was downright discourteous to greet a passing prince with anything less than a kiss straight out of Last Tango in Paris. Then at Gujurat's Baroda airport the official who had been delegated to place a garland around their visitor's neck was persuaded the occasion would be sadly lacking unless the recipient was also wearing the white Gandhi cap they were happy to provide. 'It's a real belter,' declared the Sun's triumphant snapper after the boat shaped headgear, once the truculent symbol of anti-British nationalism, had been on the royal head long enough to give it the full Nikon, wide-angle lens, motor drive treatment.
'Working overtime?' inquired their quarry who knew he was dealing with the same team that had choreographed his collision with Miss Switzerland on the ski slopes, spooked his stag as they stalked him stalking in the Highlands, and above all, two months before he announced their engagement, mounted an almost round-the-clock vigil on the photogenic Diana Spencer who at 19 was 12 years his junior. 'You lot can always go off and live with a girl,' I once heard a clearly exasperated Prince Charles tell the snappers at a very off the record briefing for the British press in Delhi. 'I've got to get it right first time.' As it turned out she was distantly related to at least two of Charles II's illegitimate offspring and before them the man who wore two shirts at his execution whom I was reminded of by that glimpse of a vulnerable looking monarch about to cover his linen shirt. So there we are, full circle.