As the world enters a 'new age' THEO PANAYIDES meets a woman who has helped the police locate missing people, predicted what will happen for the new government and views her craft as a matter of mathematics
You can't argue with a plaque. We could argue all day about whether astrology is ancient wisdom or superstitious nonsense (actually, we can't; the two sides are completely entrenched), but a plaque is solid, undeniable – especially two plaques, one from the Cyprus government, the other from the chief of police. They were presented to Patricia Nicolaou in 2019 for her help in solving the 'Orestis' case, the investigation into serial killer Nicos Metaxas – specifically for locating the body of the killer's six-year-old victim, which neither cops nor foreign experts had been able to find. They were all set to drain the lake, she recalls, but she told them not to: "Go in the opposite direction from what Orestis tells you, don't listen to him. Don't remove the water from the lake – just go to the spot I'm showing you, which is under some trees, and you'll find the child there… They followed my advice, they went, and they found the child".
But how? This is where it gets a bit obscure, as tends to happen when you're interviewing a professional astrologer. She used horary astrology to locate the body, explains Patricia, which is one of many branches of her esoteric craft (it's not just star signs and daily horoscopes; that's a recurring theme in our conversation) – but how can a chart produce a specific location? "Well, that's why you have to study," she smiles, gesturing at the 10 diplomas on the wall behind her – though she also claims at one point to "see", which sounds more like a psychic gift. That said, she also makes it clear that astrologers aren't mediums or magicians, "it's all mathematics", calculating angles between the planets. (On a shelf behind her desk is a thick book called an ephemeris, showing the location of those heavenly bodies every day till the year 2050.) I assume it's hard to explain; just as well we have the plaques to confirm that it does – or can – work.
In a way, how exactly she helped the police is less intriguing than why she was there in the first place. Patricia had responded to a social-media post by Kypros Michaelides, then deputy chief of police (this was a while before the Orestis case), and he'd invited her to headquarters to share her views. "Mr Kypros was someone who didn't really believe in this stuff," she recalls – nor did he believe it when Patricia told him he was going to be chief someday, pointing out that he was already close to retirement age (in the end, the previous chief was sacked due to the uproar over Orestis, and Michaelides was promoted). That early chat, in which Patricia declared her willingness to help, free of charge, in missing-persons cases, was purely a courtesy – and the fact that the deputy chief felt compelled to extend that courtesy is a sign of her status, as one of the best-known astrologers on the island.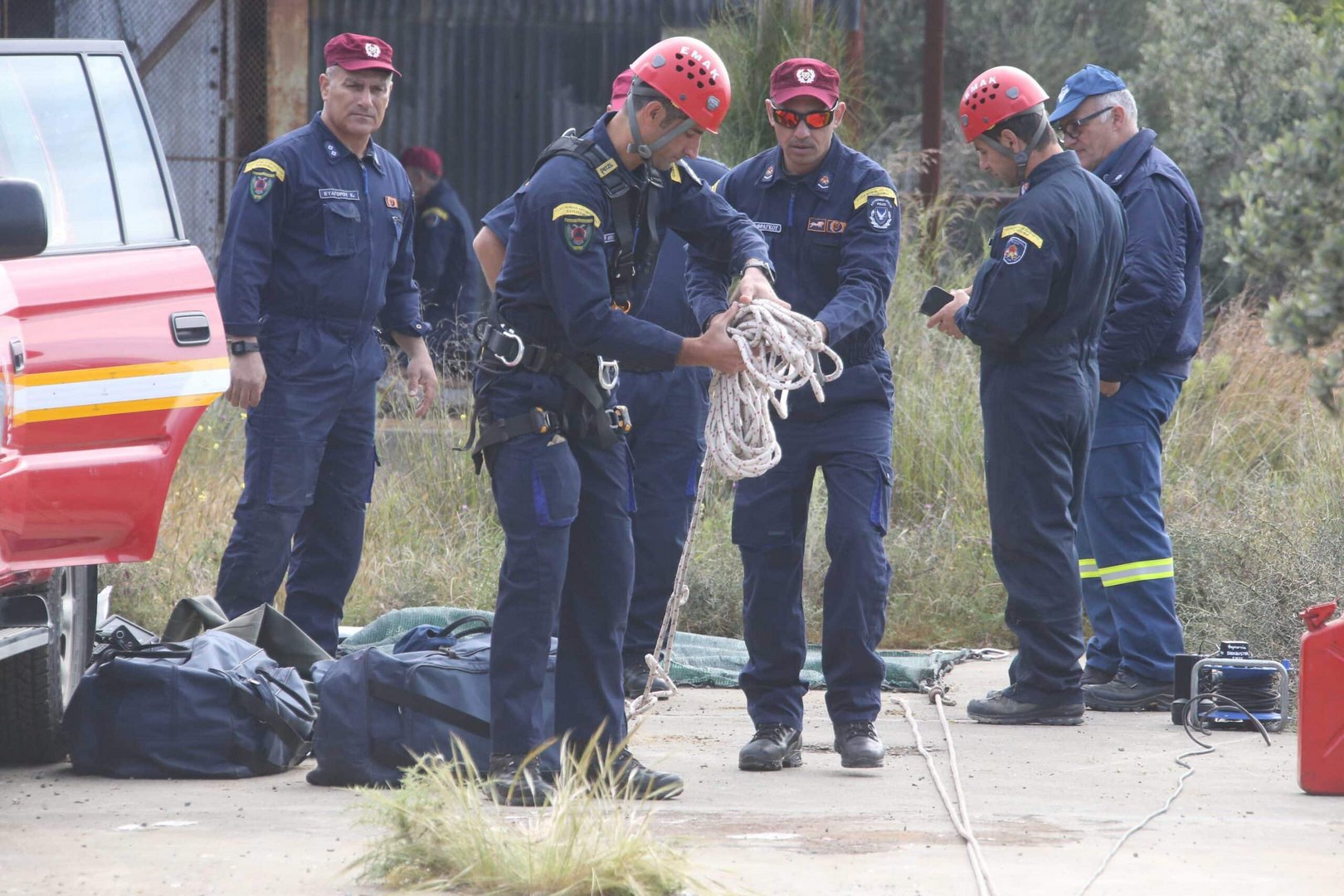 She's been on TV, every channel but Ant1 as she puts it. She's on the radio, currently Energy FM. She's provided horoscopes for various papers and magazines – even a Greek paper in Australia – and regular videos at MyLife.com.cy. She's also, more prestigiously, the global director for Cyprus of ISAR, the International Society of Astrological Research, which entailed passing several exams in the US. Patricia has no false modesty, nor is she embarrassed to blow her own trumpet – mostly because the sector is plagued by "charlatans" (that's another recurring theme in our conversation), so it's important to stand out from the crowd. "I don't blame people for reacting badly," she sighs when I mention that astrology tends to get a bad rap. "Because, when you're faced with some of these idiots talking rubbish…" She's constantly having to battle the general perception of an astrologer as some kind of weirdo: "I've had people come to see me who thought they were going to find some woman with bright-red hair, and nails up to here".
She's actually blonde and chatty – and, by her own account, much sought-after. It wasn't just the Orestis case; she also located the body of Natalie Christopher, who died in an accident on the island of Ikaria in 2019, as well as the two schoolkids who were abducted in Larnaca the year before. In that case, she even told the cops what time they'd find the missing boys, which seems totally mysterious. We meet at her office, down the road from the presidential palace – and Patricia mentions that she was invited (not by the president himself, but someone in his circle) to draw up a chart for the swearing-in ceremony on February 28, as well as to make predictions for what lies in store for the new government. Her chart showed possible accidents involving transport: "Check the private jet," she told them – "then next week they cancelled some trips, and the private jet is grounded now. There's something wrong with it". She also checked the horoscope for Greece and discerned even more trouble, Saturn in a bad aspect with Algol (a fixed star associated with misfortune, described by a site called Astrology King as "the most evil star in the heavens"); "There'll be tears," she wrote on social media, though I'm not sure where (it doesn't seem to be on her Instagram). A few hours later came the train crash at Tempi.
The problem, of course, is that everything is connectable, with hindsight. If something big happens, an astrologer can claim to have predicted it; if nothing happens, they can claim we dodged a bullet. It's true, for instance, that Saturn entered Aquarius on March 23, 2020, left in July, came back in December, and remained there till March of this year – but does this have anything to do (as she claims) with the pandemic? To take another example, Patricia saw a potential accident in her own chart in September 2016: "I'd started doing a PPL [private pilot's licence], flying in a small plane, and at some point I decided to stop because it wasn't looking good… Thank goodness I didn't continue, thank goodness I stayed on terra firma". Soon after, on a rainy day in December, her Range Rover slid in the rain under the bridge at Archangelos, she lost control and very nearly died. Coincidence?
'As above, so below' is the maxim: the planets up above affect us mere mortals down on the ground. Many would find that absurd, I point out. "These people say that because they haven't read the philosophers," she retorts. "They haven't read Hermes Trismegistus… And the calculations we make between the planets – because it's entirely mathematics – they reflect the energies that affect us here. Because we're all totally energy."
Science doesn't really recognise energy, though.
"Well, yeah, but we are energy. And ultimately that's what we find, that the body leaves and the soul remains."
Science doesn't really recognise the soul, either.
"Well, okay…"
Fate and free will intertwine, that's another factor. It appears, for instance, that Patricia herself was fated to be an astrologer; her birth date and time (March 15, 1970, Pisces with a rising sign in Gemini) "indicates a prophetic individual". Yet in fact she entered the field quite by accident, when she sent in her details, as a random viewer, to another TV astrologer (Meletis Bafaloukos, whom she calls her "teacher') who instantly spotted her potential. At the time, around 2007, she was working at the Cyprus Red Cross as a field officer. Before that she was in Perugia, studying Italian Literature. Before that she was married, living in Dubai and working as a secretary at a petroleum company.
Stars or no stars, her life might've been entirely different – and much happier, at least the early years. "We suffered very badly as a family, very badly. We endured a lot of hard times." Her parents were refugees from Kontemenos; her dad was obsessed with the UK (hence her own English-sounding name) and would surely have moved the family there as soon as possible – but instead, soon after the invasion, he was called into the army as a mechanic. As he was fixing a truck, a hydraulic jack accidentally fell on him, leaving him in a wheelchair for the rest of his life. Patricia can't recall him as an able-bodied man, just forever in hospitals with his health steadily deteriorating; when he died, in 1991, he was barely in his 40s – and his daughter, just out of high school, was promptly married off so that she wouldn't be a woman 'alone' in the world ("It was a different time"). By 23, she had two daughters; today, at 53, she has two granddaughters, the older one already in junior high. "That seems to be our destiny [as a family]," she jokes, "to have our kids early so we can be free later".
Destiny, fate, 'as above, so below'… These are heady matters to be discussing in a nondescript office in Nicosia, with a woman who seems quite practical and career-oriented more than anything. Most of her energy goes into work, "I have meetings all the time"; clients are forever coming in for readings and consultations – and she also travels a lot, giving lectures, attending conferences. "I'm extremely busy. People trust me, they love me. I have many followers." Her early misfortunes also made her "giving", says Patricia – hence the years at the Red Cross – nurturing an urge to help others. She recalls herself as a younger woman, "very wounded", very quiet. "I read a lot of philosophy… And I always wanted to join the police!" she adds unexpectedly, bringing us back to Orestis again.
Astrology – "real astrology, not what we read in the horoscopes" – is also a case of helping others, by allowing self-knowledge and a sense of our secret possibilities. That said, it can also be scary. It was a coincidence that I chose to interview an astrologer at this precise moment – but in fact I chose well, because we've just embarked on a momentous new chapter ("Effects to your life will be seismic," claims an article in the New York Post). Not only will Uranus be 'passing over' the aforementioned Algol soon, which is "when we're going to have WW3," she predicts soberly (that'll be in April 2025, she adds, consulting her ephemeris), but we're also on the brink of a more systemic change. On March 23, Pluto moved from Capricorn – where it's been since 2008 – into Aquarius, where it hasn't been since the days of the French Revolution.
It's a new age, intones Patricia, the age of tech, of computers, of hackers, "it's the age of gays, it's the age of the feminine". On the other hand, "love will end – because everyone will be able to control us at the touch of a button. Emotion will come to an end. The age of Aquarius is revolution". Already, she claims, Capricorn – associated with money – is petering out with banks failing, "because the system wants to work in a new way" – though in fact Pluto will be going back into Capricorn for a few months from June, and will take a while to go fully Aquarian (though it'll stay there till 2043). Then there's another prediction, one for Cyprus specifically: countries, it seems, have star signs too – ours is Leo, from the date of our independence in August 1960 – and this whole summer, from late June to mid-September, our Sun in Leo will be in a "square" with Uranus in Taurus, a combo that spells unrest and conflict. "A 90-degree square," muses Patricia. "We should expect something to happen in Cyprus this summer… Social unrest? Economic unrest? A big earthquake?" After all, she adds scarily, Uranus hasn't been in Taurus since the 1940s – but Cyprus wasn't independent then, so our sign was different. It's uncharted territory.
What if nothing happens, though? Will she come out in September and admit to having been wrong? Or will it be easy enough to point to some bad news (it's not like they ever stop happening) and say 'That was it'? Human beings have always longed to know the future – but the future is slippery. In another life, Patricia Nicolaou and I wouldn't even be having this conversation – because that jack might've narrowly missed her father and she'd have grown up in England with a whole other destiny, or else the invasion might never have happened and they'd still be in Kontemenos. Energy moves in mysterious ways.
In this life, at least, Patricia has done well, overcoming those early upsets (she's also remarried) to become a successful astrologer. She's put in the hours, as even doubters must acknowledge – passed exams, become a public figure; she's used her gift for good, and has the plaques to prove it. I leave her office feeling dizzy, intoxicated by all the remarkable things I've just listened to – and only slightly downcast by the news that, due to Saturn in Pisces, the next two years are likely to be tough for us Geminis; not bad per se, but "a lot of exhaustion, a lot of work". Good to know.