The Cyprus Mail sat down with financial markets veteran Matteo Paganini to discuss the pursuit of revenue growth, the current economic climate, and the evolution of Cyprus as a business centre.
Matteo Paganini, a seasoned professional with over two decades of experience in the Forex and CFDs industry, earlier this month moved to international fintech company Admirals, whose Cypriot offices are located in Nicosia and Limassol. Paganini will fill the role of Regional Revenue Officer for the group's operations in Europe.
With this new addition, the company, licensed in 8 regions around the world and has clients in more than 150 countries, said that it aims to bring steady growth to its operations in Europe by streamlining operations and processes across its commercial team, technology and market ecosystem.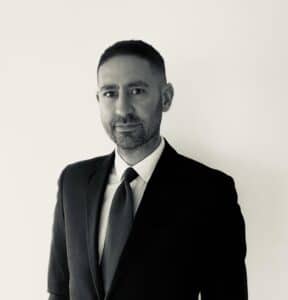 In the past, Paganini played an instrumental role in founding and leading various financial institutions, including Salex Spa, the first Italian FX broker, which he co-founded and served under the role of managing partner.
Admirals' Global Chief Operating Officer Andreas Ioannou, meanwhile, stated that the company is "incredibly excited to welcome Matteo Paganini", noting that he "is an experienced growth leader and a sought-after expert in the world of fintech operations".
In addition, Ioannou said that the company is "confident that he will help drive the company's growth strategy and meet the exacting needs of our European client base".
Following the move, Paganini spoke to the Cyprus Mail about his and the company's objectives moving forward, particularly in terms of the current economic climate and the island's progress as a financial services centre.
CM: You have been tasked with improving the company's growth. How do you plan on going
about that? Is the current climate conducive to such an objective?
MP: Admirals has a long-term mission of enabling more than 10 million people to achieve
financial freedom by 2030. Keeping this in mind, my mission is to focus on product
development, ensuring we continue to deliver reliable, exceptional and disruptive services
that meet our clients evolving needs.
In terms of growth, Europe represents a significant opportunity for Admirals' consolidation
which is where my efforts will be primarily focused.
While there are challenges present in the current climate, it also offers unique opportunities for innovative and resilient businesses like Admirals to thrive.
Admirals' trusted reputation, simplicity of system, breadth of products and customer support
in more than 20 languages making it a unique environment which we aim to make even more attractive to clients.
CM: Following on from my previous question, what is your assessment of the current climate? There has been turbulence in numerous sectors, while others have quietly bucked the trend. What are the challenges and opportunities that lie ahead, particularly for investors?
MP: It is certainly interesting to see how specific sectors quietly thrive while others
experience 'turbulence', as you've rightly mentioned.
Talking specifically about the fintech industry, it's expected to grow in the period between 2023 to 2028 and we are optimistic about this potential in the global and European markets.
Disruptive technologies such as AI and Blockchain are set to play a crucial role in the industry's growth, and Admirals is well-positioned to benefit from these trends.
We are constantly aligning our growth strategies with the evolving market dynamics to ensure that we stay ahead and continue to provide our clients with one of the best possible trading and investing solutions in the industry.
CM: After having worked in Italy for several years, you moved to Cyprus a few years ago. What is your view of the local business ecosystem here and where do you see it heading?
MP: Cyprus presents a dynamic and promising business ecosystem that I've come to
appreciate since moving here.
In particular, the fintech industry is experiencing significant growth, offering an array of opportunities. With its strategic location, pro-business environment, and evolving Fintech sector, I see Cyprus heading towards a bright future.
At Admirals, we are excited to be part of this growth story, contributing to the industry and
benefiting from the opportunities it presents.