Those who lived through the invasion of 1974 can be prone to hoarding. ALIX NORMAN finds out why, and how this cluttered mindset still affects Cyprus today
 In 1974, many Cypriots were forced to flee their homes, leaving behind everything they held dear. Those who had nowhere else to go made their way to hastily erected camps and, later, to refugee housing estates.
But the trauma of war, of sudden invasion and displacement, can change the way we think: for many, the few belongings they had were understandably treasured; new items accrued were seen as especially precious. As the 80s became the 90s, and the millennium turned, many were still affected by the trauma of the invasion: despite relative security (physical, emotional and financial), material possessions remained all-important.
"Cyprus is not unique in this respect," says Eleni Stylianou Zissimides. "Hoarding and stockpiling are well-documented results of displacement. I've seen more than a few homes that are a chaos of seemingly worthless items. But when you've lost everything you own, even a ball of string can mean the world. And in my job, you need to be very sensitive to the underlying needs and motivations of every client."
One of the island's first decluttering experts, Eleni is the epitome of compassion. She's never going to judge an overflowing junk drawer, a spare room filled to the rafters, or a shed that's bursting at the seams. Instead, her job is to help her clients understand why all these possessions matter so much. And how to safely, securely and intentionally divest oneself of stressful clutter.
"Decluttering begins with psychology," says the Nicosia-based professional, whose company works under the name Zise. "If you can understand why you're subconsciously hanging onto or accumulating so many possessions, you can begin to let them go. And that's where the magic happens – by releasing the stagnant energy of items that serve no purpose or you no longer love, you're inviting a clean, clear energy into your life.
"It's a shift," she adds, "that I've seen time and time again. And not just with older people who went through the trauma of 1974. I have younger clients from all over the world, from Spain, Mexico, South Africa, Lebanon, America, France and Russia, people whose lives have been held back by the residual negative energy of their cluttered homes."
For many, she explains, clutter equals emotional security. But this sense of safety is an illusion. "When you keep thinking 'oh, I might need this' or 'one day this will come in useful', you're creating a sense of fear. You're manifesting the feeling that, at some point in the future, you will be left with nothing. And you need to ask yourself if you want to maintain this feeling of lack through a constant attachment to material possessions, or whether you would prefer to affirm abundance and trust."
For the past three years, Eleni has been working with clients island-wide, travelling to homes big and small to help people of all ages make this positive shift.
"In Nicosia, I worked with a client whose house was chock-full of books. They were piled to the ceilings, overflowing from every shelf in every room. You couldn't even see the carpets. 'Do you read the books?' I asked my client, gently. 'No,' he replied. 'I might though, someday.'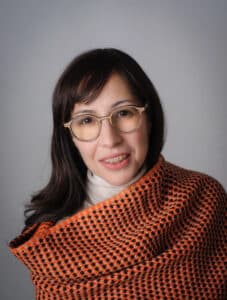 "We began to discuss his situation; it transpired his family had fled Famagusta with almost nothing. What little money his parents had went on books – because education and knowledge were seen as the way out of poverty. Half a century on, with a steady income and a good house, their son was still trying to honour his family's values. Collecting books had become both his responsibility and his identity."
Once people begin to understand their motivations for gathering clutter, says Eleni, it's easier to let go. But her job is not just to bring clarity to the mind, but also to the space.
"We have a process that is followed," she reveals, "and I'm there with you every step of the way. We look at what you will keep, what you will toss, and what you can donate. And we can do this for any space you like, big or small."
Eleni has been called in to help clients declutter everything from mansions to studios. She's worked on sheds, garages, living rooms, and once even a junk drawer. "Okay, it was a very large junk drawer," she laughs. "But the point was that my client felt this one space was somehow indicative of her larger life – she could never find what she wanted. I know this may sound odd to those who haven't yet experienced the immense power of decluttering, but once that junk drawer was clear, her entire energy shifted – a weight lifted and she was able to move forward into better and brighter things!"
Eleni's business has built mostly through word of mouth. A fabric consultant by profession, the decluttering is a natural progression. "When I'm addressing a home's window treatments, carpeting, linens and so forth, clients often seek advice on refreshing their entire space – and that includes any long-standing clutter.
"'If you don't use it or love it, then it's clutter,' is my definition. And that means anything that takes your energy, be it a painting you don't like or a stack of magazines you've had for years. Your home should be a place where your energy heals and expands; somewhere that brings you clarity and comfort. If it's cluttered with possessions you no longer want, need or enjoy, you're holding yourself back.
"I'll give you an example," she adds. "In Cyprus, we seem to have an addiction to glass cabinets – we love to showcase our finest china. We say we're keeping it for a special occasion, or for our children. But what we're really telling ourselves is that we're not important enough to use it, or that our treasured porcelain is merely a responsibility to be handed down to the next generation. Shouldn't we use the things we love?" she concludes. "And if we don't, then isn't it just unnecessary clutter?"
For more information, visit https://www.zise.online/