Crypto markets are recovering from the past year's harrowing events, with many platforms pushing upgrades and improving their features. Some, however, are struggling to rise again. 
Let's discuss the performance of Aave (AAVE) and Polygon (MATIC) and how the TMS Network (TMSN) is holding up against them.  
Aave (AAVE)
Aave (AAVE) is a decentralized platform where individuals can lend and borrow cryptocurrency. Its users deposit their assets into liquidity pools to earn interest, and the lenders can directly get loans through pool-to-peer lending instead of contacting lenders or going through intermediaries. Smart contracts automate Aave (AAVE)'s processes. 
After the infamous March 2022 Portal release, Aave (AAVE) can operate across multiple blockchains, including Avalanche, Fantom, etc., letting users participate in lending or borrowing protocols across them with the Aave (AAVE) token. 
Aave (AAVE) token holders get governance rights, raise borrowing limits when using the it as collateral, and bypass borrowing fees, among other benefits. 
2022 with its reduced DeFi activity, was rough on Aave (AAVE). 2023 saw some highs in the Aave (AAVE) token's price at the beginning of January and when GHO stablecoin hit the market in February. However, currently, Aave (AAVE) is below its all-time top price of a staggering $638 in 2021 to just $60 in June 2023. Experts predict it will stay in the $60-80 range for the entire year. 
The Aave (AAVE) platform is more suitable for expert traders, and many do not indulge in the liquidation, liquidity, and loss risks involved with borrowing and selling. Over-collateralization poses problems for buyers too. 
Growth seekers looking for more optimistic ventures are looking at the TMS Network (TMSN) instead. 
Polygon (MATIC)
Polygon (MATIC) was introduced as a speedy layer-2 system as an alternative to ETH and its high fees. The Polygon (MATIC) platform has been active ever since, with a recent popular launch being zkEVM Beta. This leverages zero-knowledge proofs and is compatible with EVM – offering security, scalability, low gas fees, and high TPS across Polygon (MATIC). 
Such additions do paint a hopeful future for the Polygon (MATIC) token. However, as May began to see some increase, the Polygon's (MATIC) price plunged from 0.9 to 0.8 – an 11% decrease. But in stark contrast, the address count on Polygon (MATIC) has been clearly increasing per Glassnote Charts data – signifying renewed user interest. 
The falling price but increasing addresses on Polygon (MATIC) pose an interesting situation. Only the future will reveal more for Polygon (MATIC). 
Free of such confusing situations, unlike Polygon (MATIC), the TMS Network (TMSN) has a positive social sentiment and data-backed performance underway.
TMS Network (TMSN)
The TMS Network (TMSN) is launching boldly as an all-in-one decentralized platform for crypto, FX, CFDs, and equity. The only among its kind, It allows users to trade every such asset through it without even requiring even an account. 
Slamming down all barriers to entry into trading, TMS Network (TMSN) is focusing on making trading accessible to players of all levels. With educational content and a user- and community-centric approach, facilities like AI integration, trading, strategy automation tools, and on-chain analytics, it's rightfully exciting many investors and traders. 
As per the TMS Network's (TMSN) revenue-sharing model, TMS Network (TMSN) token holders earn passive income as the platform grows. They also get voting rights and access to advanced trading tools.
This model and technology have contributed to the pre-sale's immense success and bright projections. In the 4th phase of its pre-sale, TMS Network (TMSN) has seen a 2000% price increase and raised over $6 million in revenue.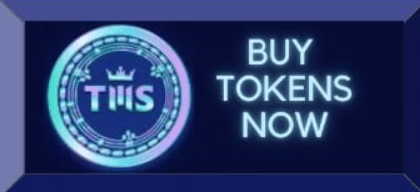 Conclusion
Given Aave's (AAVE) unexciting performance and Polygon's (MATIC) confusing current situation, the TMS Network (TMSN) is ahead of these two. The future holds more profits, so joining the pre-sale now is the best option. 
Presale: https://presale.tmsnetwork.io
Whitepaper: https://tmsnetwork.io/whitepaper.pdf
Website: https://tmsnetwork.io
Telegram: https://t.me/tmsnetworkio
Discord: https://discord.gg/njA95e7au6
---
DISCLAIMER – "Views Expressed Disclaimer: Views and opinions expressed are those of the authors and do not reflect the official position of any other author, agency, organization, employer or company, including NEO CYMED PUBLISHING LIMITED, which is the publishing company performing under the name Cyprus-Mail…more
---