Despite challenges, the latest plans for the development of Aphrodite are more serious and realistic
Aphrodite is back in the limelight. On May 31 NewMed submitted an updated development plan to Cyprus' government, on behalf of the field joint venture (JV) that includes Chevron as the operator and partner Shell. This is based on transporting the gas to Shell's West Delta Deep Marine (WDDM) existing processing and production facilities offshore Egypt, from where it will be transported to the mainland eventually for domestic consumption or for export as LNG. First gas is expected by 2028.
This goes against George Papanastasiou's, the energy minister, wishes for the Aphrodite partners to prioritise supply of gas to the island. In April he said that he didn't think that gas from the Aphrodite gasfield should end up in Egypt's liquefaction terminals.
"Our approach around the use of natural gas as a transition fuel is being reviewed and we are including the natural gas found in the East Med, and more specifically Cyprus' EEZ, in the mix for use in the domestic market," he said.
The energy workshop held in Nicosia on May 29-30 upended this. The companies operating in Cyprus EEZ, including Chevron, made it clear that bringing gas to the island is not an option they are considering, at least not within the time-horizon pursued by the minister. As a result, Papanastasiou shifted emphasis to bringing gas to Cyprus through a subsea pipeline from Israel. But even that is facing serious challenges as I explained in my last article in Cyprus Mail. The option still on the table, and likely to materialise next year, is the import of LNG at Vasilikos – a project currently under massively delayed construction.
Nevertheless, the latest plans for the development of Aphrodite are more serious and realistic and, pending approval by the government, provide the best chance to progress since the aborted negotiations with Noble Energy and Delek (now NewMed) in early 2013 to build an LNG plant at Vasilikos using gas from Aphrodite and Leviathan.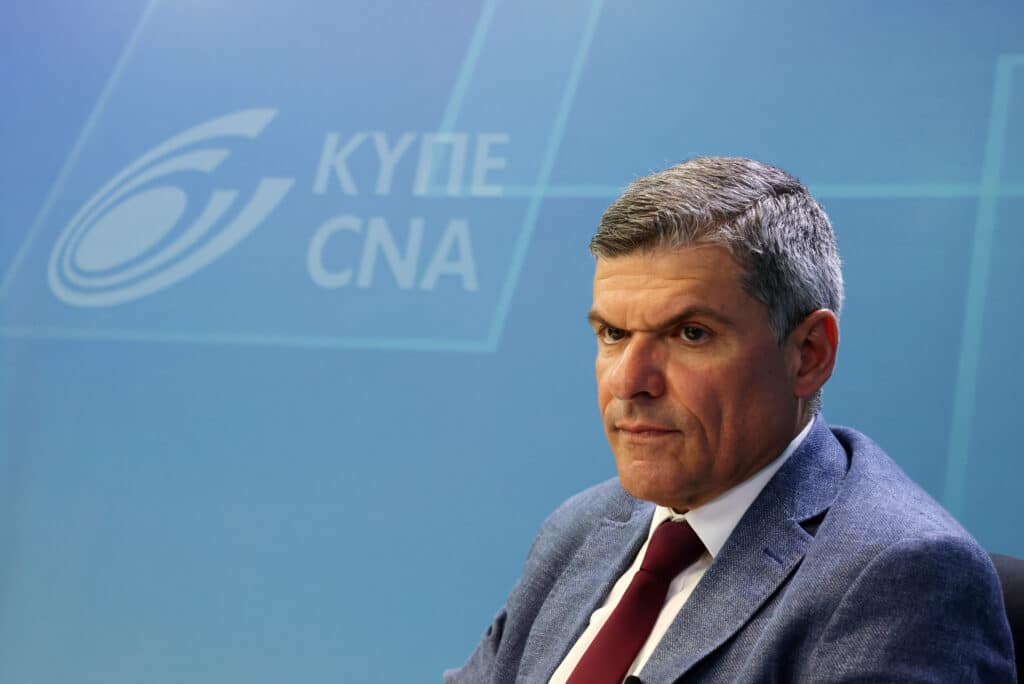 Aphrodite's development plan
What makes the updated plan commercially attractive to the Aphrodite JV is the use of Shell's existing facilities in Egypt, obviating the need to build expensive new processing and production facilities. This will reduce development costs substantially in comparison to the original plan.
In addition, currently gas produced by Shell at WDDM is sold to the Egyptian gas Company, EGAS, at $5.88/mmBTU (about 1000 cubic feet) – the highest EGAS pays.
The other factor is Egypt's growing need for gas. Not only domestic consumption is increasing due to the country's growing population, but also its giant gasfield, Zohr, is under-performing due to water infiltration problems. Based on a MEES report, Egypt's gas production has been declining fast since its peak in 2021 and by April it was 17 per cent down.
Not only does this endanger adequate supply to meet domestic gas demand, but it also threatens Egypt's ability to maintain lucrative LNG exports. In the 2021/2022 fiscal year Egypt's LNG export revenues reached $8.4billion, making a substantial contribution to the country's beleaguered finances.
As a result, Egypt has been relying increasingly on Israeli gas during the past few years. This is what is driving Chevron's plans to more than double Israeli gas exports to Egypt, to about 20billion cubic metres per year (bcm/yr) by 2027, through increased production at its Tamar and Leviathan gasfields.
Within this challenging gas supply environment, gas from Aphrodite to Egypt not only makes commercial sense, but it could also help Egypt meet its growing gas demand. The sole gas trader in Egypt is state-owned EGAS. It has sole responsibility on how gas is used, inevitably giving priority to domestic demand. And that is where most of Aphrodite gas is likely to end up. Egypt desperately needs both Israeli and Cypriot gas.
Aphrodite is estimated to hold about 124bcm of gas. Appraisal drilling currently in progress will confirm exact quantities by August. Based on the proposed production plan Aphrodite could be exporting about 8.4bcm/yr gas to Egypt.
The shareholding of Aphrodite is Chevron (operator) 35 per cent, Shell 35 per cent and NewMed 30 per cent. But the Production Sharing Contract gives Cyprus more than half of the profits. Based on published reports the agreed profit split is about 57 per cent to Cyprus and 43 per cent to the JV, when the price of oil is $70/barrel.
Challenges
However, there are a number of challenges to be overcome before the Aphrodite plan progresses to implementation.
The foremost is that it depends on positive results from the currently ongoing appraisal drilling. It should be remembered that when the field was discovered in 2011 it was estimated to hold between 142-227bcm. Following the first appraisal drilling in 2013 this estimate dropped to the current 124bcm.
The Aphrodite reservoir is compartmentalised, comprising of three major, non-communicating, compartments. It is only now that the middle, and biggest, compartment is being appraised, hoping that it will confirm current estimates, despite prior experience.
It is also hoped that despite its energy agenda, of prioritising gas to be supplied to the island for electricity production, the government will approve Aphrodite's development plan and support and facilitate its implementation.
There is also the perennial problem of concluding a unitisation agreement with Israel, determining how the gas will be shared between the JV and the Ishai group that owns the licence on the Israeli side of the EEZ boundary. This has been in discussion ever since the discovery of Aphrodite, but without success so far.
Cyprus' energy minister is visiting Israel between June 14-15 and this will be central to his discussions with his Israeli counterpart. Papanastasiou is reputed to have said that he will sit there until they achieve resolution. Even though lack of agreement cannot necessarily stop development of Aphrodite, a lingering dispute would continue being a thorn in an otherwise close relationship between the two countries, especially if it later leads to litigation.
Another challenge is Turkey's position and readiness to continue its aggressiveness, threatening any developments within Cyprus' EEZ. It is hoped that President Erdogan's reelection and increasing need for cooperation and support from Europe will lead to a change of direction.
At the recent Economist summit on Cyprus Investment in London, Papanastasiou reconfirmed that the gas finds in Cyprus' EEZ belonged to both communities. He said that "with the new government's approach to energy we want to provide solutions that are attractive to Turkey so that energy can become a catalyst to resolving the island's political problem." Let's hope that this develops into tangible actions in the course of restarting Cyprus' problem negotiations.
Aphrodite has certainly resurfaced. And with Chevron putting renewed priority on developing its East Med natural gas assets, hopes abound.
Dr Charles Ellinas is senior fellow at the Global Energy Centre of the Atlantic Council @CharlesEllinas