Calls on politicians not to pander to racists for votes
The attacks on migrants and their properties in Chlorakas a week ago by thugs was a direct consequence of the racism cultivated over the years by Elam and individual politicians from other parties for electoral gain, said Greens deputy Alexandra Attalides.
"Elam has weaponised migrants to build its support," said Attalides, who has been regularly targeted by Elam and its sympathisers for openly criticising their racist rhetoric and her stands on other issues. "Politicians do not realise the harm they are doing by pandering to racists for votes," she said.
On Friday night this violent racism was on display in Limassol where some 500 protesters went on a march demanding the 'expulsion of migrants now' and things turned very ugly. They attacked foreigners on the street, set off firecrackers, vandalised foreign-owned shops and clashed with police. It was the sequel to the events in Chlorakas a few nights earlier, but much worse.
"This is what happens when the fascists are allowed a free rein," said Attalides.
Elam was well represented in last Sunday's anti-migration march in Chlorakas, led by the party spokesman Geadis Geadis. Demonstrators also included the community leader of Chlorakas, Nicolas Liasides, who is a local official of Disy, and Edek chief Dr Marinos Sizopoulos, who called for the removal of all illegal migrants from Chlorakas and its 'de-ghettoisation'.
The attacks that followed an hour after the end of the peaceful demonstration were on Syrian migrants who were in Cyprus legally, living and working in Chlorakas for years. Politicians talk about illegal immigrants, but the distinction is of no concern to the racists.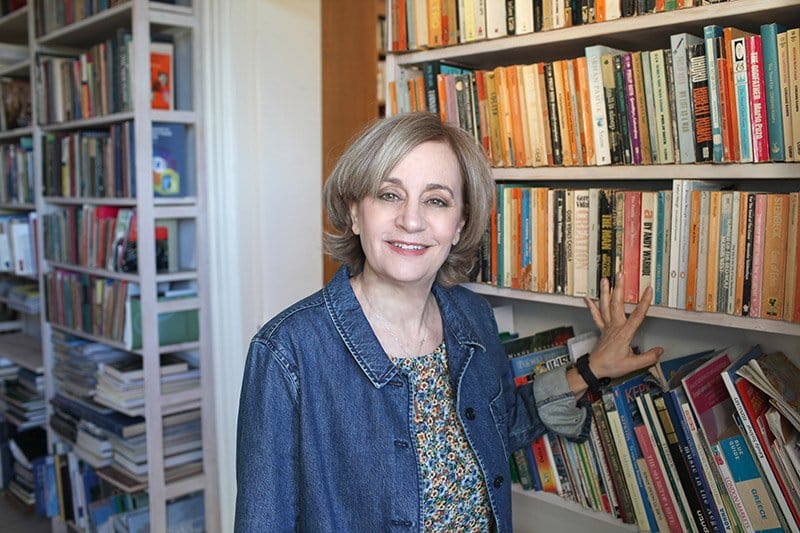 "Political refugees that arrive from war-zones are one thing, and must be given the necessary support, but the illegal migrants that have flooded our country as part of the hybrid war waged by Turkey with specific aims, is quite another," said Sizopoulos after the demonstration.
Geadis said events in Chlorakas proved that the situation had veered "completely out of control" and called for a strict migration policy. His party backed the just demands of the people of Chlorakas that wanted to feel secure again, he said.
This was before the attacks on the migrants. The day after the attacks Elam resorted to blatant racism, distorting reality and blaming migrants for the damage to property and attacks on people. It called for mass arrest and mass deportations "for all that do not respect the hospitality of our country".
The rest of the political parties routinely condemned the violence, Akel issuing the strongest statement, saying that a pogrom had been carried out.
Inevitably, the following night, groups of Syrians and groups of Greek Cypriots gathered in the village ready for a fight but were kept apart by the heavy police presence. They broke off into smaller groups and engaged in scuffles and vandalism. By next day some 21 people were arrested for their involvement in the scuffles.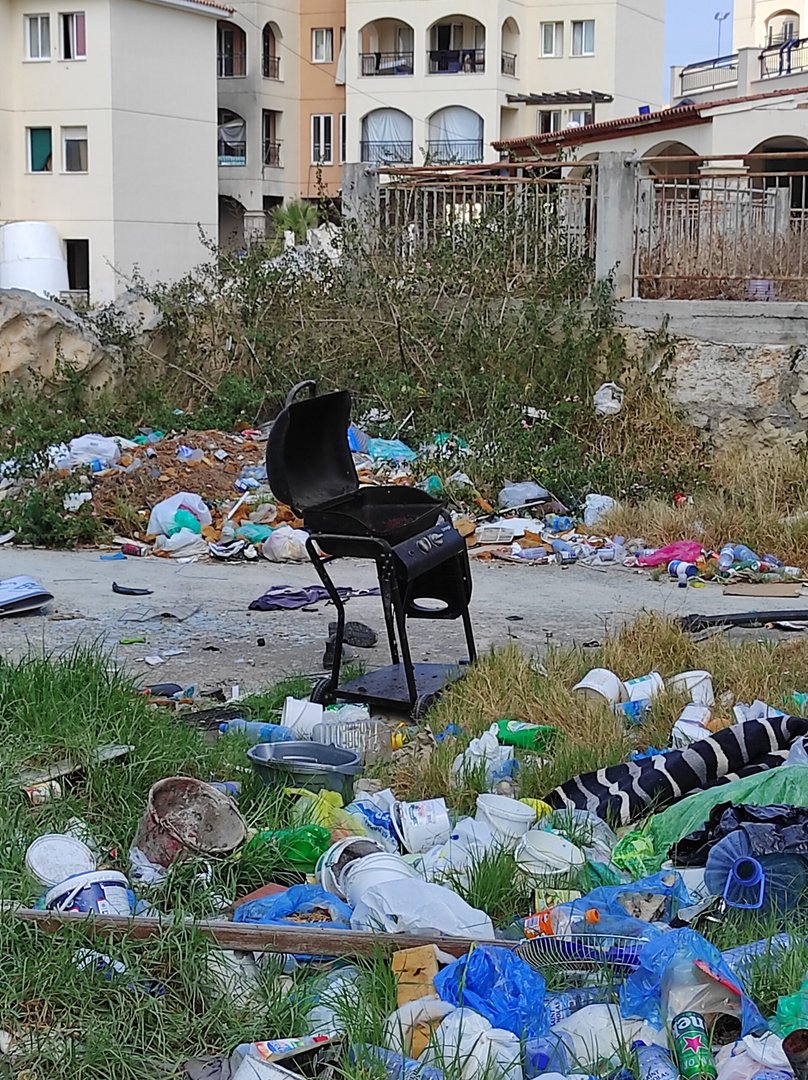 Trouble in Chlorakas has been brewing for about three years when the government used a rundown apartment complex, Ayios Nicolaos, to house migrants. The Paphos district officer issued a decree for vacating the complex in 2021 because it was considered unfit for human habitation; an appeal was filed by the owner which was rejected by the court in March 2022, but the decree was never executed.
Two weeks ago, after scuffles between migrants, President Nikos Christodoulides called a meeting which decided all the residents of the complex, estimated to be 600, would be registered; those who were illegal would be taken to the Kophinou centre while those who were legal would be given two weeks to find alternative accommodation. A little over 200 were registered, most of whom had permits.
Attalides, who visited Chlorakas on Tuesday and spoke to victims of the attack and their Cypriot neighbours, wondered about the role of the police on Sunday night. She said: "People told us that they just stood by and watched the violence. It took them five minutes to go after thugs that had broken into a Syrian family's house smashing up things. What were they waiting for?"
She also wondered whether they were afraid or ordered by police command not to get involved. She was also surprised that the government had sent no-one to see the victims of the attacks. "Not even someone to offer to place new windows in the homes and shops that had been smashed by the thugs."
Justice Minister Anna Koukkidou Procopiou visited Chlorakas and spoke with a group of Syrians as well as Greek Cypriots, but ended up being criticised because one of the Syrians in the group had made incendiary comments beforehand and had an arrest warrant pending against him.
"Racism solves no problems," said Attalides, who urged politicians and the public "not to demonise people because they are foreigners seeking a better life in Europe".
"The European Union is primarily a peace project, created on the destruction and ashes of the Second World War and we should stand up against practices used by Nazi Germany before the war," she said.
Attalides has campaigned for a rational approach to the migration issue, such as speeding up the examination of asylum applications, keeping track of third country nationals arriving on student visas, but also trying to assimilate into Cyprus society those that have been allowed to stay.
For this campaign she has been relentlessly attacked and abused by Elam and its supporters on social media. The latest example of this was a message saying "chop your head off and let it roll." Elamites have also chanted abuse against her outside the legislature.
The problem is that too many politicians seeing Elam's racist policy winning votes are following suit. Anti-migration posturing is a useful political tool.
Last year Diko deputy Chrysanthos Savvides, led an anti-migrant march, urging people to chant 'kick them out.' Sizopoulos has been claiming that Edek was the first party to alert public opinion to dangers posed to migration by our society.
As for the Chlorakas community leader Liasides, who has been orchestrating the protests against migrants, his campaigning might have something to do with the fact local elections are scheduled for next year.