At a modest and moving event held at the Presidential Palace on September 11, 2023, President Nikos Christodoulides, and the Sophia for Children Foundation honoured sponsors and supporters of the "I Cook and I Offer" programme.
The programme closes a decade this year, with its goal, since its first day of operation, having been to ensure all children eat freshly-prepared, healthy food at their school, without segregation or discrimination.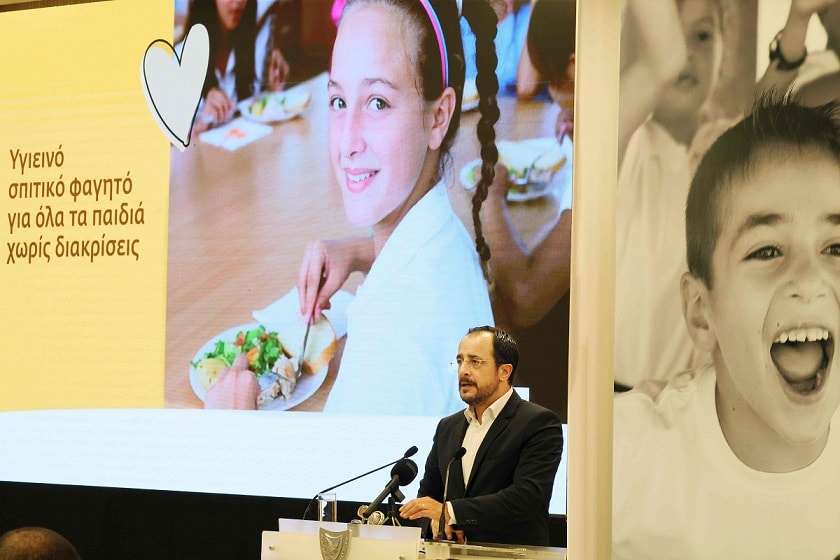 The programme was created in 2013, responding to an economic crisis that saw many families no longer able to pay for their children's lunch at all-day schools; the problem was even more acute in vulnerable areas of Cyprus.
Sophia for Children, with its long track record of managing food programmes in Kenya, immediately responded to the Ministry of Education's call for help, and, with the Bank of Cyprus as partner, launched "I Cook and I Offer".
A decade later, all school children sit together for their lunch, prepared by mothers of students employed in the programme, with fresh ingredients sourced from their communities.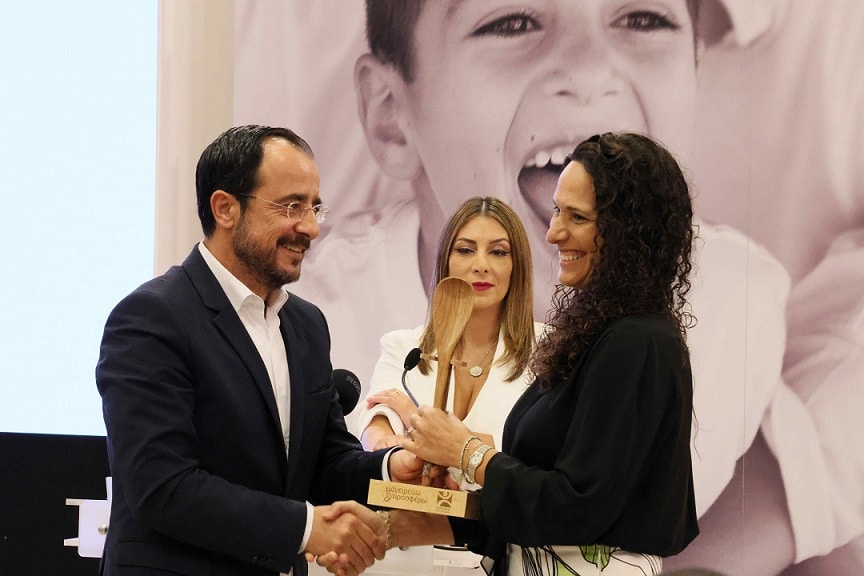 The initiative exemplifies the principles, values and good practices of international non-profit programmes:
 It builds the foundations for the future autonomy of the programme
 It provides equal opportunities to all children, without discrimination
 It supports the child, their family, their community and society at large
Thanks to the programme, over the past 10 years, more than 2,000,000 meals have been served at 17 full-day primary schools and 10 kindergartens, with around 1,300 children benefitting. The initiative also employs 17 cooks and 19 assistants.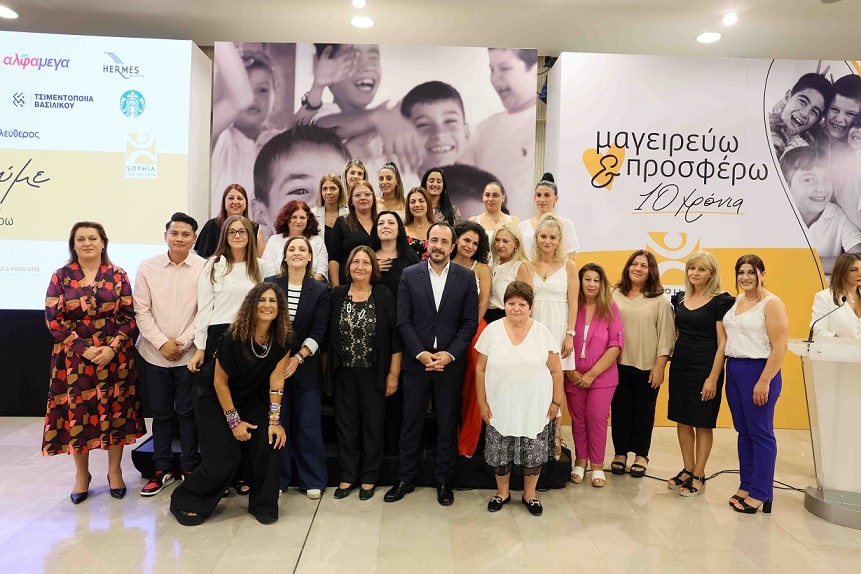 It goes without saying that, without its backers' contribution, "I Cook and I Offer" would have been impossible to run. Sponsors and supporters who were awarded – companies reflecting the social dimension of Cypriot business – were:
Bank of Cyprus
OPAP
Vasilikos Cement Works
Alphamega Hypermarkets
Hermes Airports
Petrolina
Thanos Hotels
Argosy Trading Company Ltd – Member of CTC Group
PWC
STARBUCKS
Pamboridis LLC
Kyprianides & Associetes
Partners Connected Communications
Cyprus Trading Corporation Plc
Phileleftheros
Meanwhile, the all-day schools at which the programme is implemented, include:
Elenio (Primary & Kindergarten)
A & B Kaimaklion, (Primary School)
Faneromenis (Kindergarten)
Agios Kassianos, (Primary School)
Yolou, (Primary School)
Epsy, (Primary School)
Choirokoitia, (Primary & Kindergarten & Joint Kindergarten)
Erimi, (Primary & Kindergarten)
Pyrgon, (Primary & Kindergarten)
Polis Chrysochous, (Primary & Kindergarten)
Evrychou, (Primary & Kindergarten)
Deneia, (Primary School)
Ethnarchis Makarios III, Larnaca, (Primary School)
Agii Anargyri, Larnaca, (Primary School)
Limassol Primary School, Agios Antonios, (Primary & Kindergarten)
Tochni (Primary & Kindergarten)
Sotiros (Primary School)
Apesia (Primary School)
The "I Cook and I Offer" programme substantially strengthens all-day schools, institutions that are critical toward a more just society.