'Could you subsist on stale leftovers, work 16-hour days, or go seven years without a holiday?' ALIX NORMAN discovers what life is like for some who work in Cyprus homes
Ester Beatty is a top-flight corporate administrator for a local fiduciary services company. Her children attended a private school in Nicosia and, like their mother, speak flawless English. At 59, she's lived in Cyprus for almost 30 years, ever since she and her husband left their oil sector jobs in Libya. And yet, on this island she's experienced discrimination that would be shocking anywhere else…
"I once had my hand slapped by a shop owner for touching the shoes on display!" she sighs. She could undoubtedly have bought out the entire stock if she'd wished. "Most Cypriots tend to notice the colour of your skin: as soon as they see Asian, they make assumptions. Discrimination is rife here; mistreatment part and parcel of the Asian experience. Whether you're from Sri Lanka, India, Pakistan, Nepal or the Philippines, the colour of your skin ensures you will be treated differently."
It's this discrimination that fuels Ester; especially the mistreatment of her fellow Filipinos. Since 1996 when she first arrived on the island, she's become an advocate for the roughly 18,000 of her countrymen and women based here, fighting to ensure they're treated fairly. It is, she says, an uphill battle.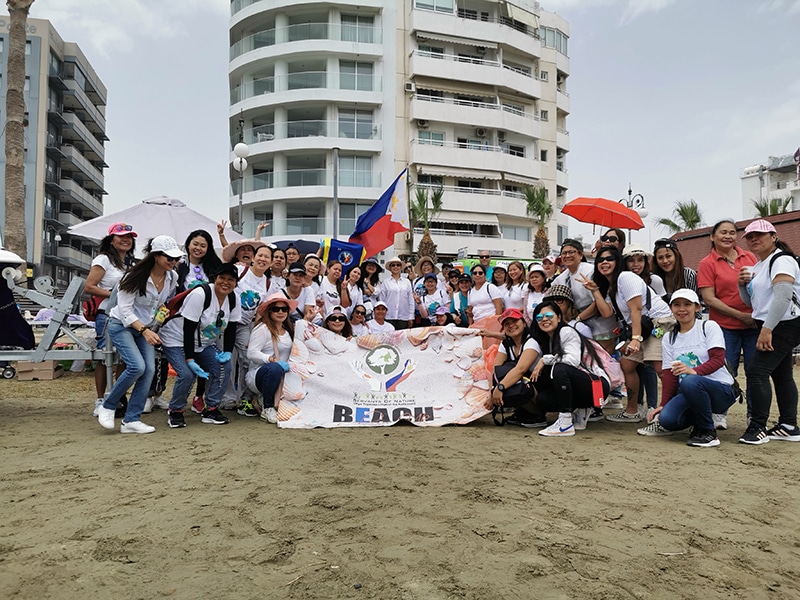 "I've seen it again and again over the years: employers believing they 'own' their 'help' like a slave; as a robot to cook, care for the kids, look after relatives, and clean multiple properties 24/7. I've seen domestic workers sacked on the spot because they fell ill. Incidents of horrific sexual abuse. On one occasion, I had to rescue a Filipina worker deliberately locked in the house while her employer went on holiday!"
As the Chairperson of the Federation of Filipino Organisations in Cyprus (FFOC), and the Cyprus representative on the Board of ENFID (European Network of Filipino Diaspora), Ester is privy to stories that would shock most island residents. Stories of mistreatment, abuse and privation at the hands of employers who treat the 90 per cent of Filipinos on the island who are domestic workers "as an expendable resource.
"Many Filipinos say they have never been treated so badly as in Cyprus. Is it any wonder," she adds, "that the Filipino diaspora in Europe have flagged Cyprus as the worst country for abuse of domestic workers?"
Over the years, Ester has done everything in her power to help. She visits community members in hospital; translates and files complaints with police and immigration; organises rescue missions for mistreated workers. She spent much of the lockdowns delivering food and necessities to domestic workers of all nations unable to leave the house. And, on a more positive note, she also helps arrange the many events and cross-cultural happenings that bring a note of positivity to an often dire situation…
"In February," she beams, "the Nicosia Filipino community float won third prize in the Aglangia carnival; in August the Paphos community celebrated their 10th anniversary with a glorious pageant! On September 17, we've organised a Kundiman song contest at Antonakis Restaurant in Nicosia, and in October there'll be a Miss Calendar 2023 at the Larnaca Municipal Theatre, along with several beach clean-ups.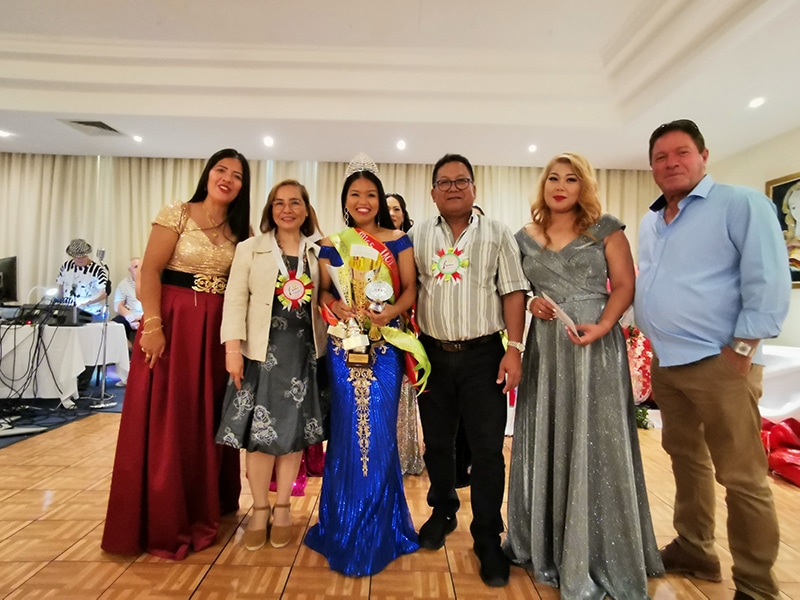 "When you're away from your family and country, and your employer holds all the cards, you learn to rely on your community," she explains. "Even those who are treated with compassion and dignity – I've seen employers happily pay massive hospital bills for their 'help', run domestic workers to and from physio appointments, and treat them as a beloved family member – need support so far from home. But all too frequently, the picture is very different…"
Just this summer, Ester helped a couple who had previously worked for Saudi royalty. Contracted by a very well-known Limassol businessman to look after his three-bedroom house, they arrived to discover they were living in a windowless basement, responsible for the upkeep of his seven-bedroom mansion, a beach house, and an entire office premises! Worse, their employer confiscated their passports on arrival, and they couldn't escape…
"This employer has had eight different domestic workers over the last few years," adds Ester, who eventually managed to get the couple released from their contract on August 4. "That should be a red flag for the authorities. But nobody checks, nobody cares. Look at how long it took for the authorities to pay attention to the serial murderer of 2019: three Filipinas and a child were killed. I think things would have been different if the victims were local!"
Given the circumstances, it's a wonder any Filipinos still want to come to Cyprus. But, says Ester, there are still millions in Manila looking for overseas work.
"They know that Cyprus is part of the EU, and has a large Filipino presence. So they think it must be good. And the island certainly enjoys a relaxed atmosphere, low crime, and the freedom to exercise one's religious beliefs. But the fact remains that the way domestic workers are treated in Cyprus is almost medieval; the salaries abysmal!
In 2020, a survey into domestic worker conditions revealed that most worked 40 per cent more hours than their employment contract stated. One in five worked over 70 hours per week. And 32 per cent received a smaller salary than initially agreed.
"Could you work upwards of 16 hours each day for a minimum gross salary of €460, from which your live-in employer deducts 25 per cent for accommodation, food, social insurance and Gesy?!" asks Ester. "Could you live eight to a room with no running water? Could you work 16-hour days knowing you had no means of escape, subsist on stale leftovers, or go seven years without a holiday? Then why," she concludes, "would you expect someone else to do these things? Because of the colour of their skin?"
For more information, visit 'The Federation of Filipino Organizations in Cyprus' Facebook page or the 'Ester Beatty' YouTube channel