Amid the beautiful setting of Agros village, over 100 people had the chance to participate in compelling experiential workshops, seminars and activities recently, as well as relax in the unique grounds of the community's Rodon hotel. The offerings were part of the fourth Lidl Wellness Camp, a special two-day event dedicated to good health, nutrition, exercise, psychology and general well-being, which was held over September 16-17, 2023, under the auspices of the Ministry of Agriculture, Rural Development and Environment, the Cyprus National Commission for UNESCO, as well as the Cyprus Dietetic & Nutrition Association.
Behind the creation of Lidl Wellness Camp institution in 2020, was World Food Day, celebrated annually on October 16. With this initiative, and recognising its responsibility as one of the largest food companies, Lidl Cyprus attempts to bring to the fore a constructive discussion around nutrition and its relationship with health, while at the same time promoting sustainable development, respect for the environment and responsible consumption. It also aims to provide the right tools and resources for the public to adopt healthier practices and habits around nutrition, physical and mental health.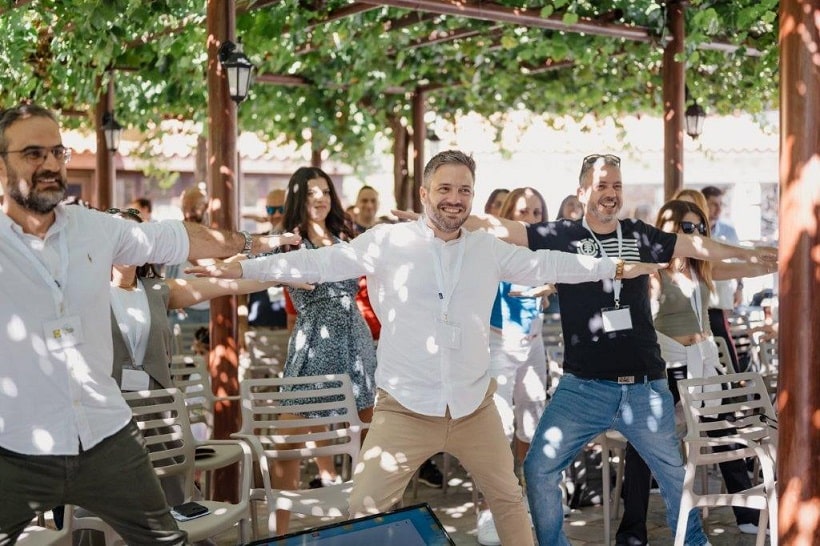 To achieve this, Lidl Cyprus collaborates with nutrition, psychology, sports and environment experts who, during the recent weekend, were on hand to offer insights from their areas of focus.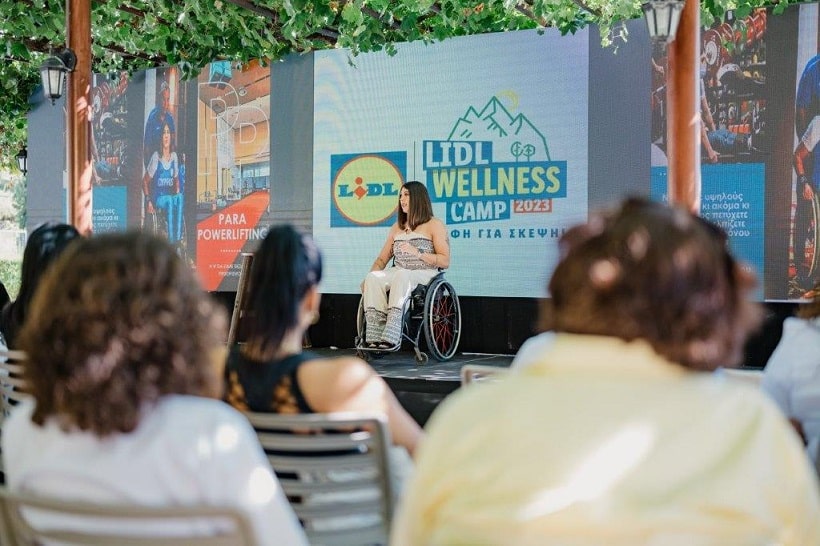 Thanks to Dr. Xenia Loizidou, Wellness Camp participants learned how micro plastics affect the environment and our health; via Paralympian weightlifter Maria Markou Pikkoua, they explored the power of the human spirit; they also learned basic, daily yoga exercises for flexibility from gymnast Kristi Louka, sampled Chef George Georgios' delicious creations, practiced Capoeira with Mestre Casquinha, and attended many other interesting seminars with qualified experts.
Meanwhile, young participants took part in specially-designed experiential activities organised by the 'Forest School'. The Forest School is an educational approach, which aims to teach through play and in outdoor environments. Participating children played, created, explored and, above all, had fun in nature, under the guidance of specialised instructors.
Through this initiative, Lidl Cyprus aims to help provide targeted information, raising awareness, and, by extension, contributing to all collective actions, which will bring about a better tomorrow. It therefore offers "food for thought", toward building a healthier daily life and a sustainable planet – both for ourselves and for future generations.
Follow Lidl Cyprus at the following links: